Access Navigation Filter at the top left by clicking All then navigate to Service Graph Connectors OTbase Setup by searching for OTbase.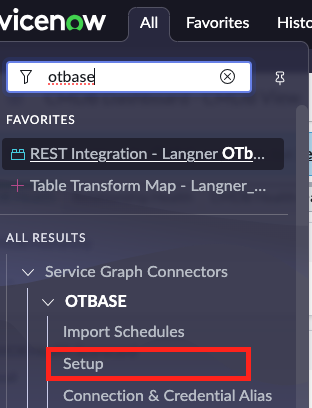 Using the Guided Setup OTbase Integration for CMDB Once you've clicked setup you'll find our streamlined guided setup with three sections. The subtasks we'll be completed on the right can be accessed by clicking "getting started" on the left or "skip" on the right, if not needed. See the next page for a detailed walkthrough of using the guided setup.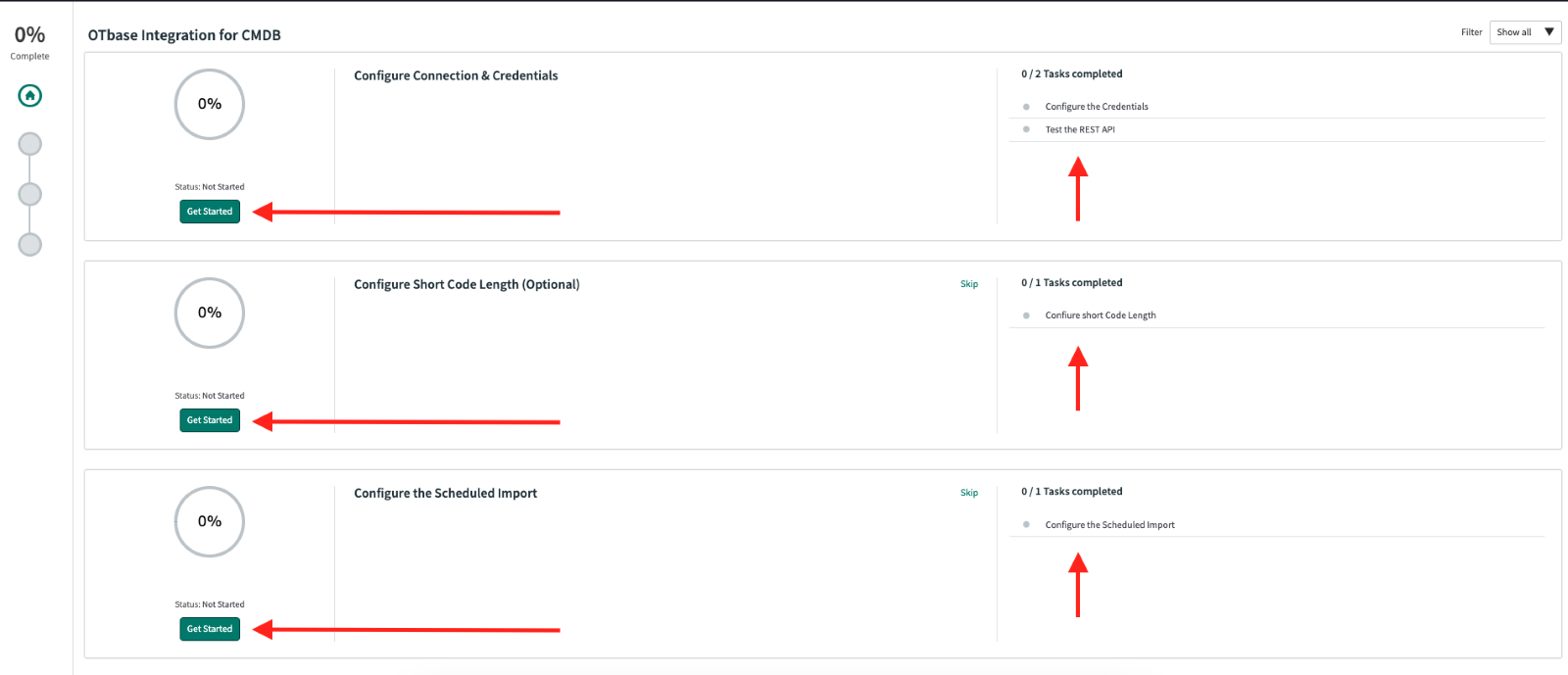 Next, we'll configure the connection and credentials.