In most cases, the probing configuration that you have defined in the network settings works fine for all devices in that network. There can be cases, however, where one or more devices in that network need special treatment. Examples are:
You want to blacklist a particular device because it is so fragile that it crashes at the most benign network packet.
Some devices use non-standard port numbers, such as 503 instead of 502 for Modbus.
Some devices use non-standard access credentials.
All of these situations, and more, can be dealt with.
Blacklisting IP addresses
If you want to prevent Asset Discovery from accessing certain IP addresses or address ranges, you can do so by specifying IP ranges for probing in the network settings of that specific network. (See article on network settings.)
Individual probe configurations
All network probing settings can also be set individually for a device, with the exception of ARP and ICMP probes. Individual device probing settings take precedence over network and global settings. For example, if you have activated Ethernet/IP probing for a network segment but deactivate it for an individual device in this segment, that device will not be probed using Ethernet/IP.
To change individual device probing settings, select the device you want to configure in the device table with a left mouse click. Then, change the individual settings in a way similar to the network probe configuration.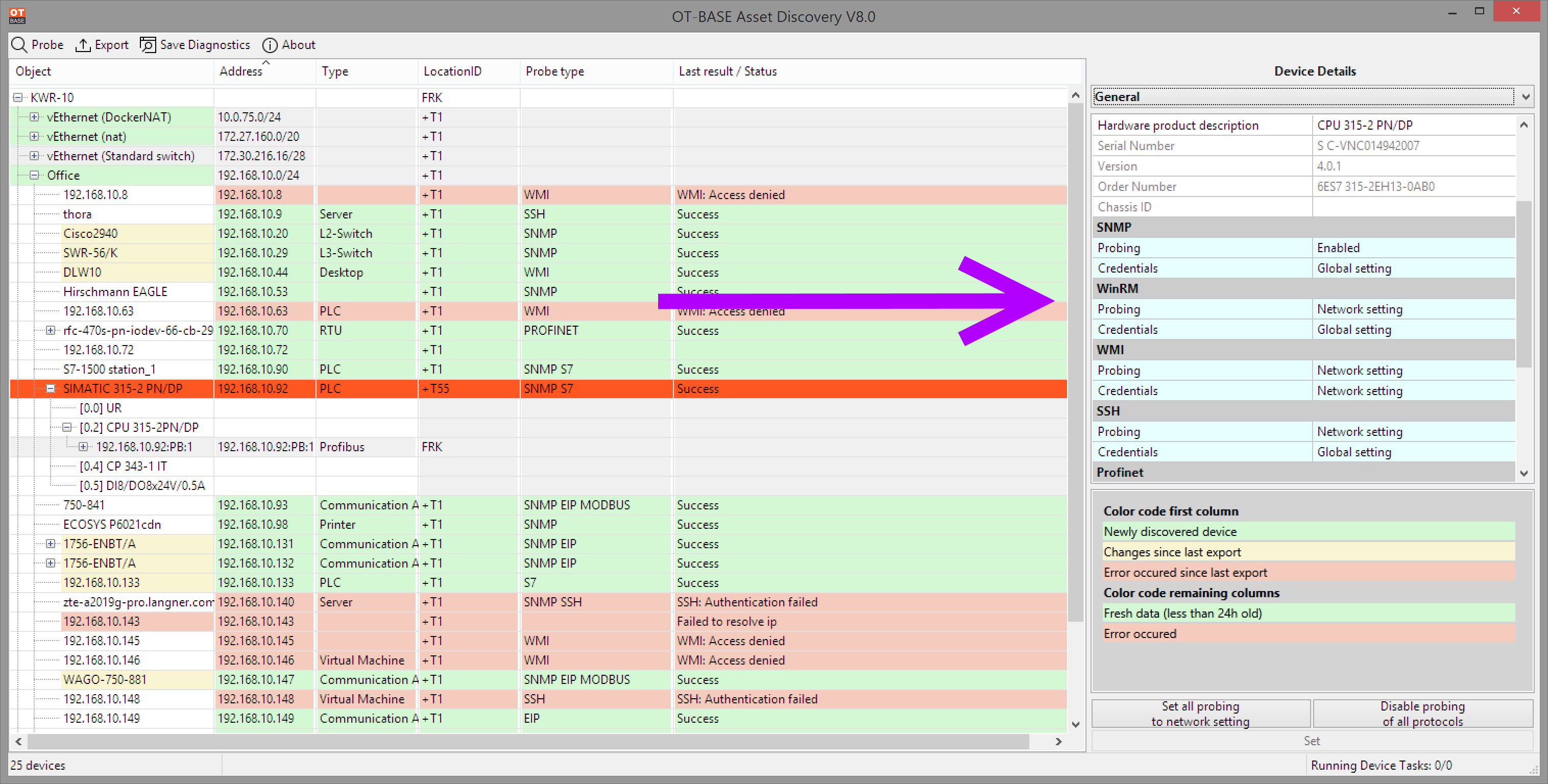 Per default, all protocols settings are set to "Network settings". That means that the settings that you have configured for the network (in our example "Office") will be used. To overwrite these settings, click on the "Probing" drop-down menu for the respective protocol and make the desired changes.
Setting probing to "Enabled" will mean that the device is always probed using this protocol no matter what the networks settings are.
Setting it to "Disabled" will mean that the device is never probed using this protocol.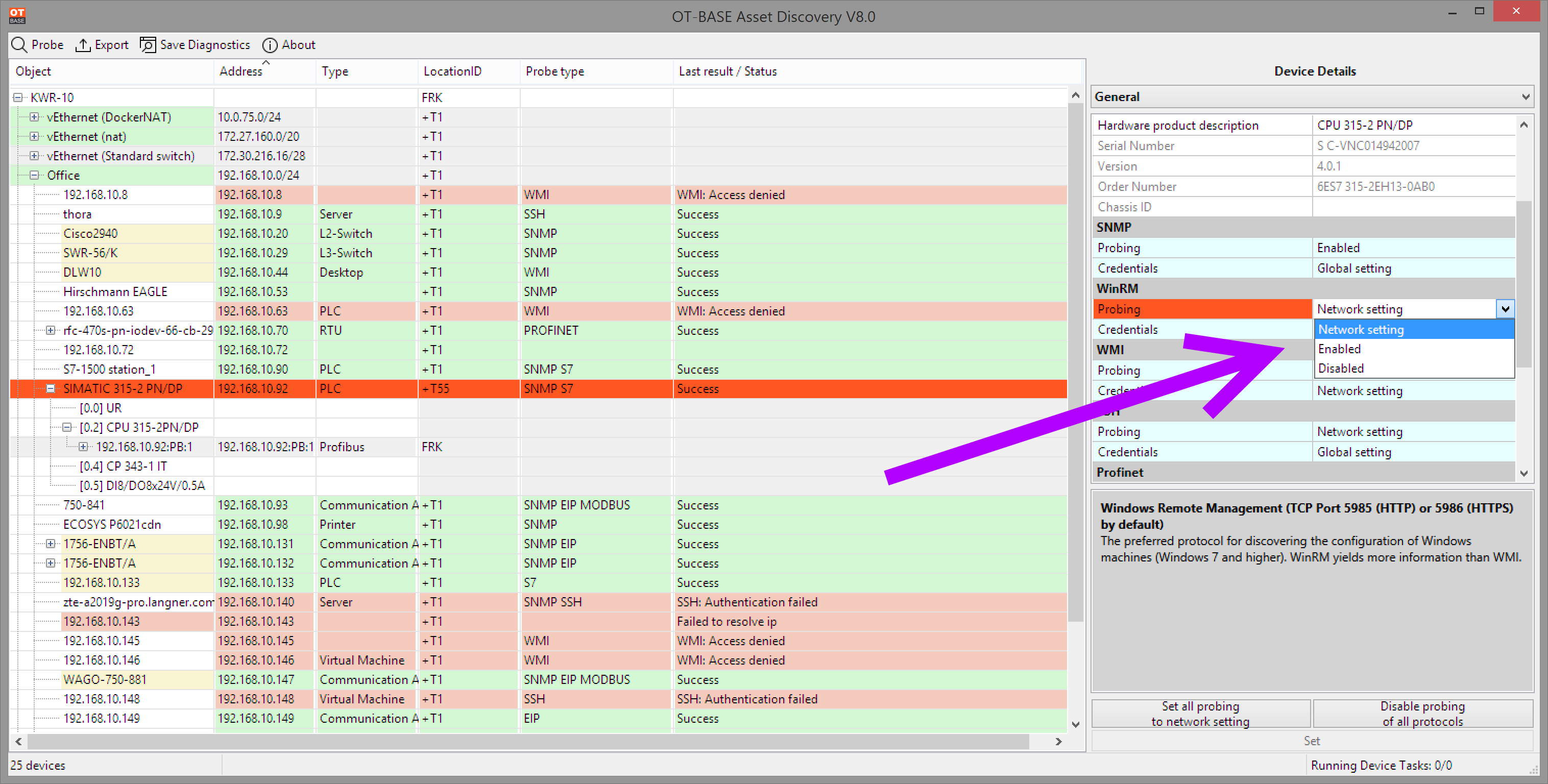 After you have made your changes, don't forget to click on the "Set" button to save your configuration.