Note: This article only applies to the on-premise version of OTbase Asset Center.
For authentication you can either specify a password that is stored locally, or have users provide a domain name for authentication via LDAP. If LDAP authentication is desired, the username is suffixed with "@domain".
Individual user authentication vs. group authentication
Single Sign-On can be applied to individual user accounts, or to user groups. If Single Sign-On is configured for a user group, there is no need to set up individual accounts for the members of the group.
For individual accounts, add the domain name after the user name, separated by an "at" sign.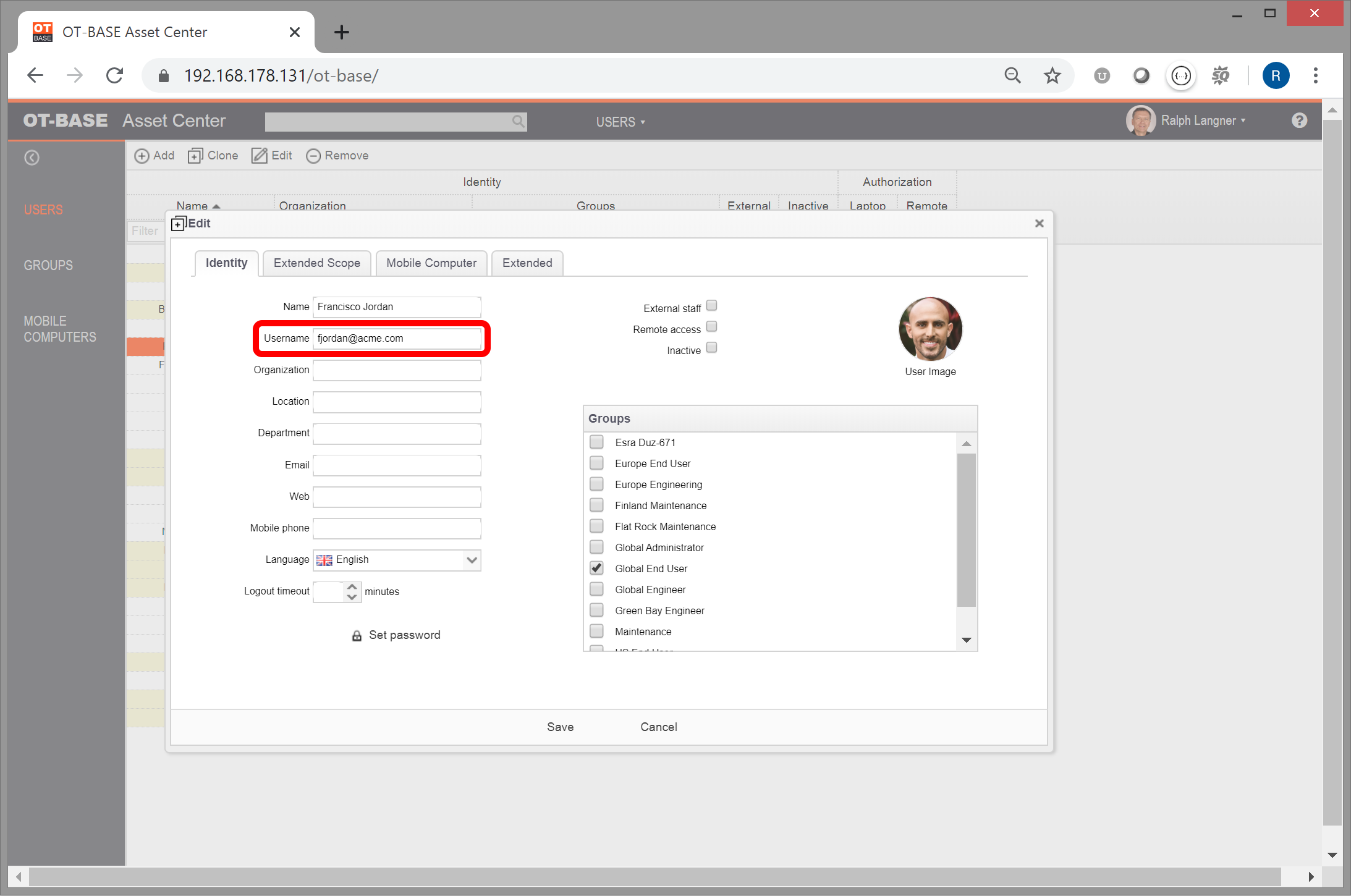 For group authentication, go to USERS/GROUPS and add a group where you specify the LDAP user group along with the domain as the group name, and check the box "LDAP Group".

Optimizing LDAP server access
OTbase Asset Center will automatically try to connect to an appropriate LDAP server for the given domain and authenticate the user.
LDAP authentication can be fine-tuned by specifying up to three LDAP servers, and by specifying a timeout for the authentication process. These settings can be made in the MAINTENANCE section when logged on as administrator.