(Note: This doesn't apply to the SaaS version of Asset Center)
If you participate in the annual technical support plan for OT-BASE, you will receive product updates every now and then. There are two different types of updates:
- Container updates which are shipped as a Docker container
- Appliation patches for minor fixes, which are installed in-place within OT-BASE Asset Center.
Container updates
Installing a container update is done by executing the installation script:
> bash ot-base.install
The script will automatically produce a backup before removing the existing OT-BASE container, and use the restored database during startup.
Before installing an update, don't forget to notify your users that OT-BASE Asset Center will be unaccessible for a while.
Application patches
To install an application patch, you need to log on as the administrator (admin) and select MAINTENANCE in the main menu. Afterwards you see the update dialog that allows you to pick the update file that you have received from Langner.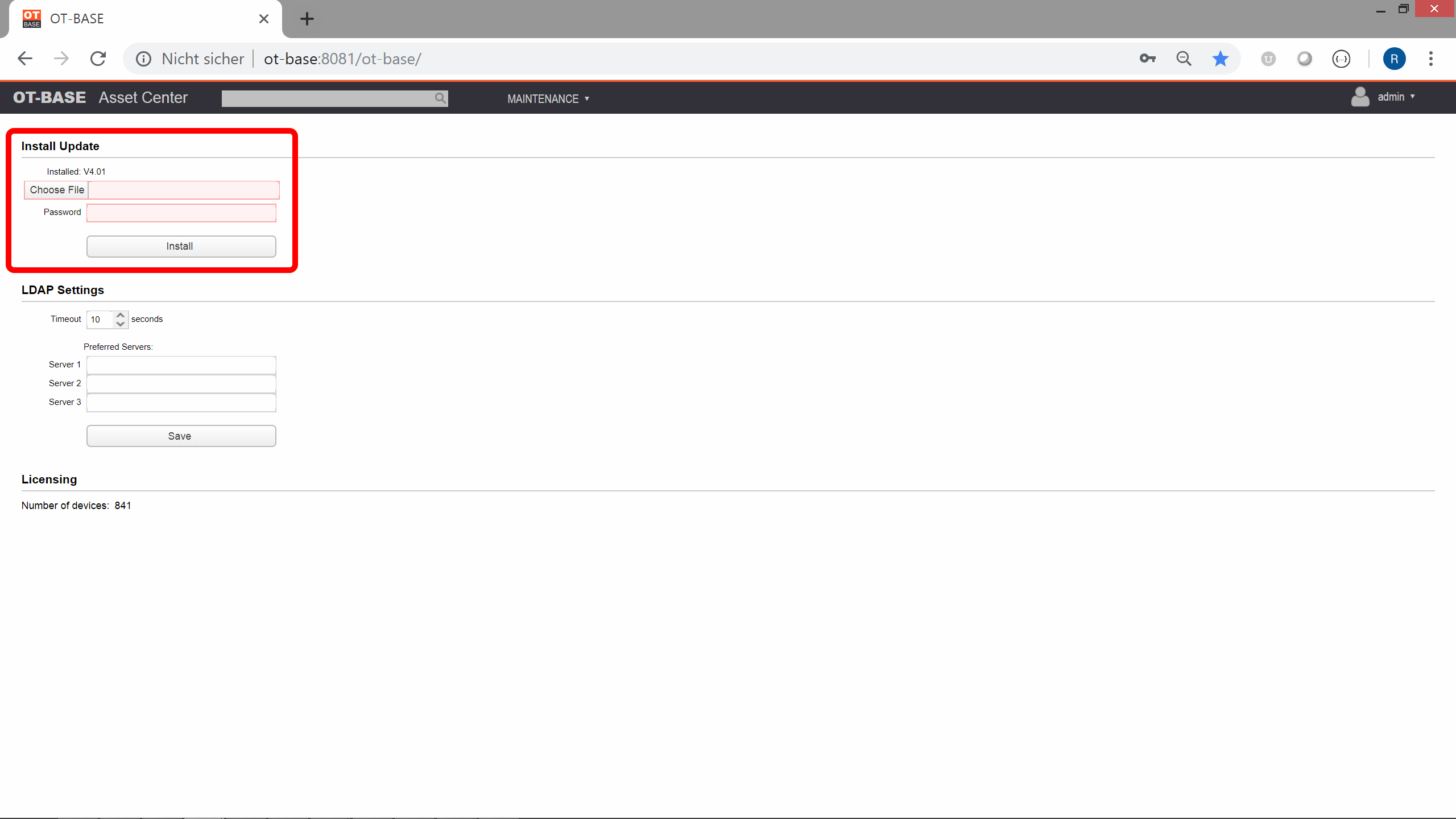 Every OT-BASE update is protected with a password that you'll also receive. After having specified the file name, you need to enter the correct password for this update and then press the "Install" button.
An application update will automatically preserve your existing data. However, in order to make sure that no data is lost in the unlikely event of an update malfunction, it is a good idea to trigger a container data backup. In order to do this, you need to log on to the hosting machine as a system administrator and execute the following command:
> docker exec ot-base backup