Metadata for Profinet products is stored in separate files, called GSDML files. You can import these files into Asset Center to assure that hardware product descriptions are shown properly.
In order to do that, locate the GSDML files you have received from your vendors and load them into Asset Center in the INVENTORY/IMPORT section, "GSDML" tab, by drag-and-drop or by simply clicking on the GSDML field, which will open a file selector dialog box.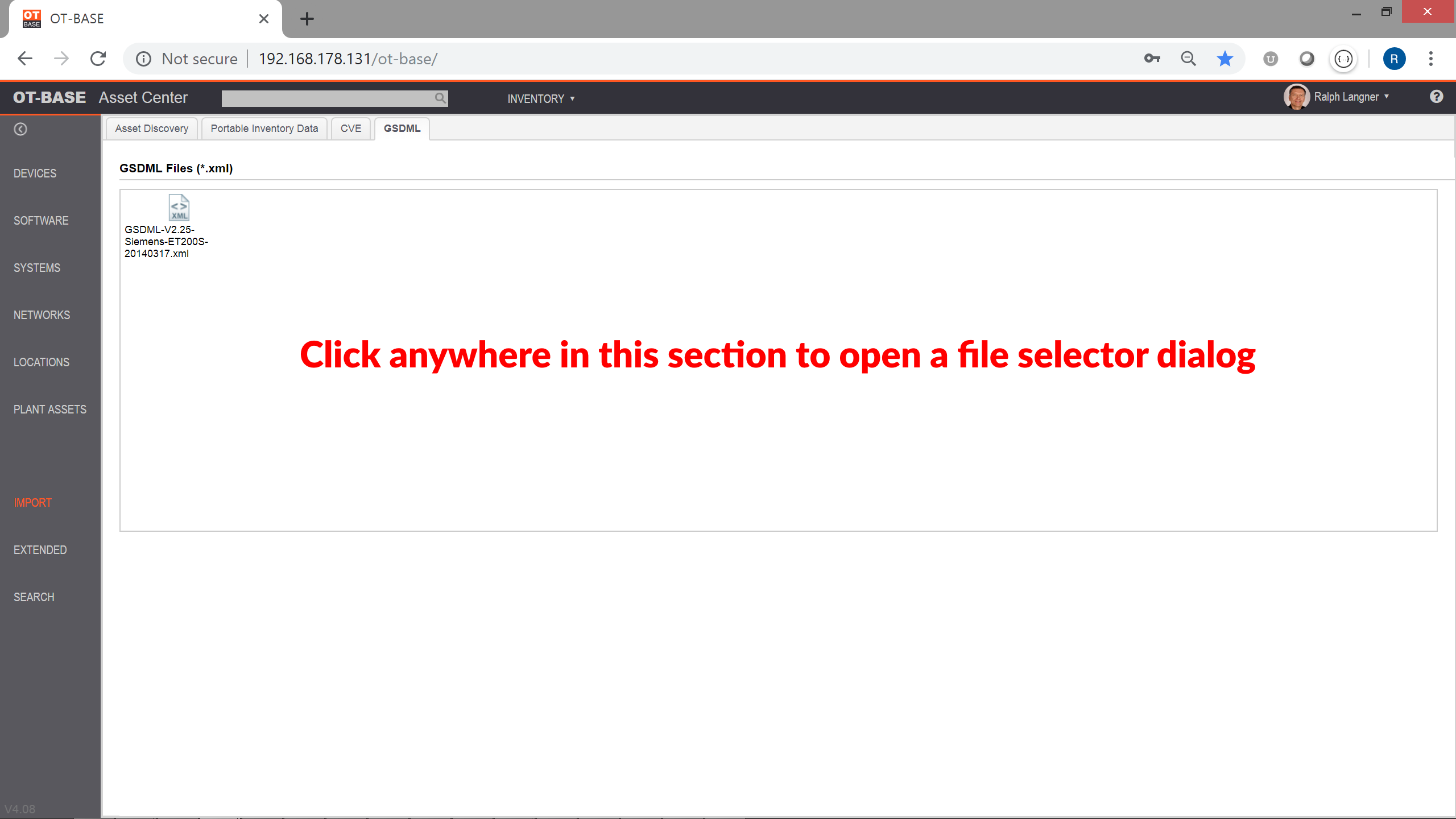 You can remove existing GSDML files by clicking on the small red "x" button that appears when hovering over files.
Required access rights
In order to import GSDML files, you don't have to be the OTbase Asset Center administrator. Regular users can do that as well, given that they are member of a group where the "Import" permission is set to "Yes".