In general, the probing done by Asset Discovery is a one-shot operation that is triggered
a) manually during configuration, in order to check if configuration parameters are ok, or
b) every 24 hours in production use, at a time that can be defined in the general configuration settings.
Scheduled probing
In the general configuration settings, the time of day for scheduled probing is specified in a 24h format, i.e. 3 a.m. would be 03:00, for example, and 3 p.m. is 15:00. No scheduled probing will occur if the "Active" box isn't checked.
If enabled, scheduled probing takes place no matter if a user is logged on to the Asset Discovery node or not, since the real activity is executed by a background process (Windows service).
The scheduled probe will include all networks for which the "Export" box in the network settings is checked, no matter if these networks are local or remote.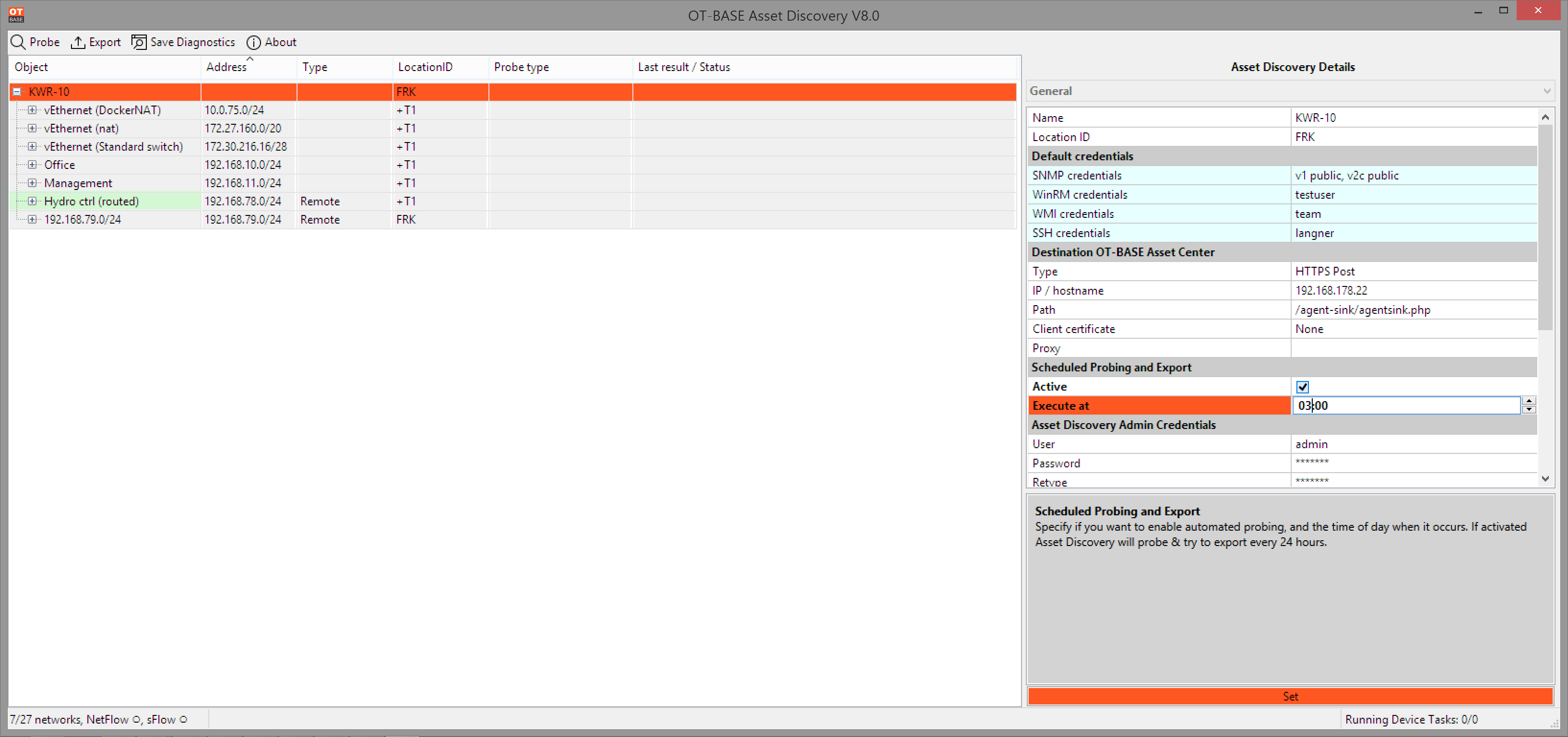 Scheduled probing can be used even if no export target is specified. As an example, if you want to check probing results in the Asset Discovery configuration client the next day after a scheduled probe, just make sure that the "Active" box is checked, while no export target such as a file, or OTbase Asset Center, must be specified.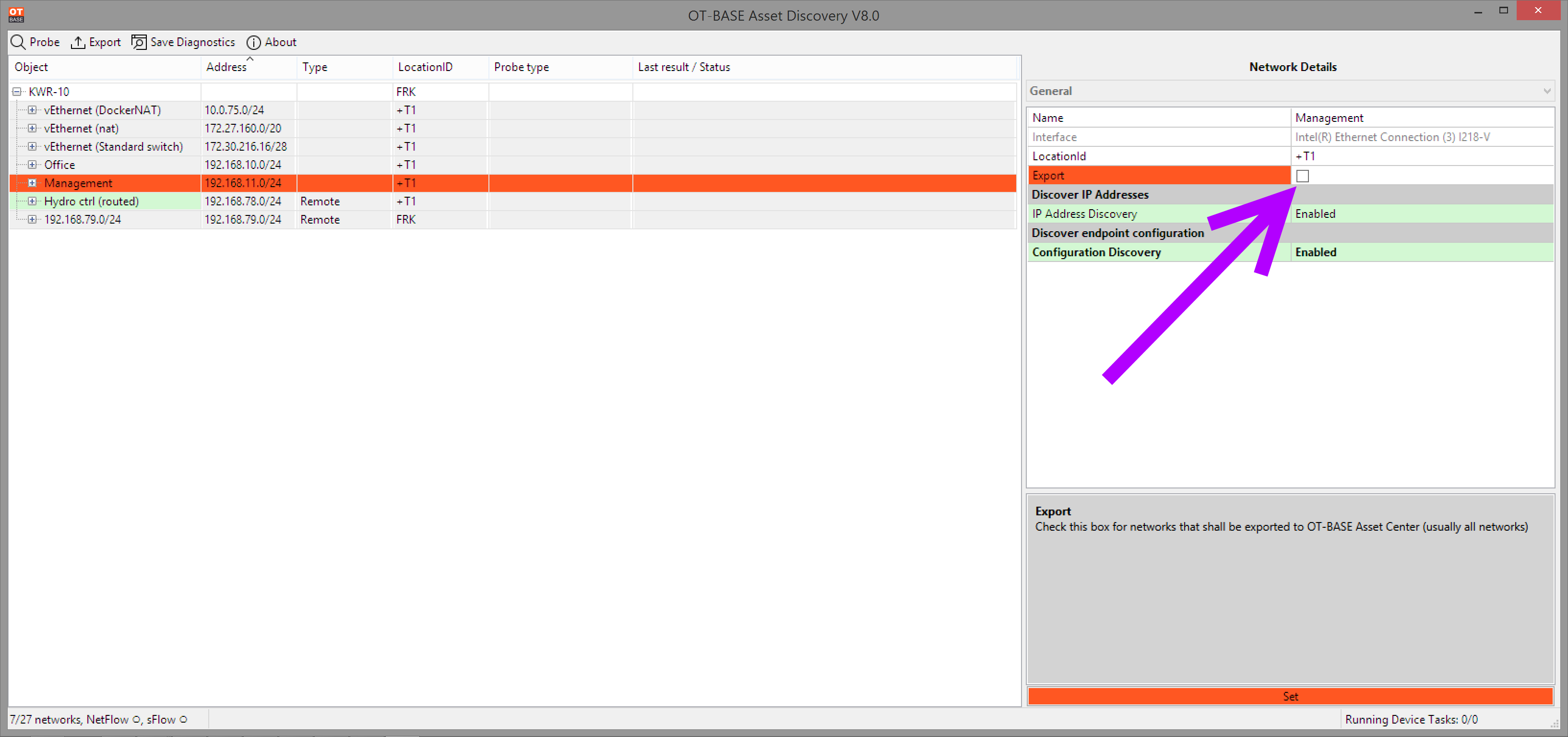 Manual probing
Manual probing is done for each network individually. This means that clicking the "Probe" button in the configuration client initiates a probe only for the network that you have selected in the drop-down menu, regardless of the setting of "Export" fields.
Note that you may see the device table filling up without having hit the "Probe" button. This can happen if the Asset Discovery node receives unsolicited ARP packets that contain usable address data.
Probe results will be saved by Asset Discovery, so the next time you log on using the configuration client, you will see the results of the last probe for the given network.