After connecting to OT-BASE Asset Center with your Web browser you will be presented with a logon screen.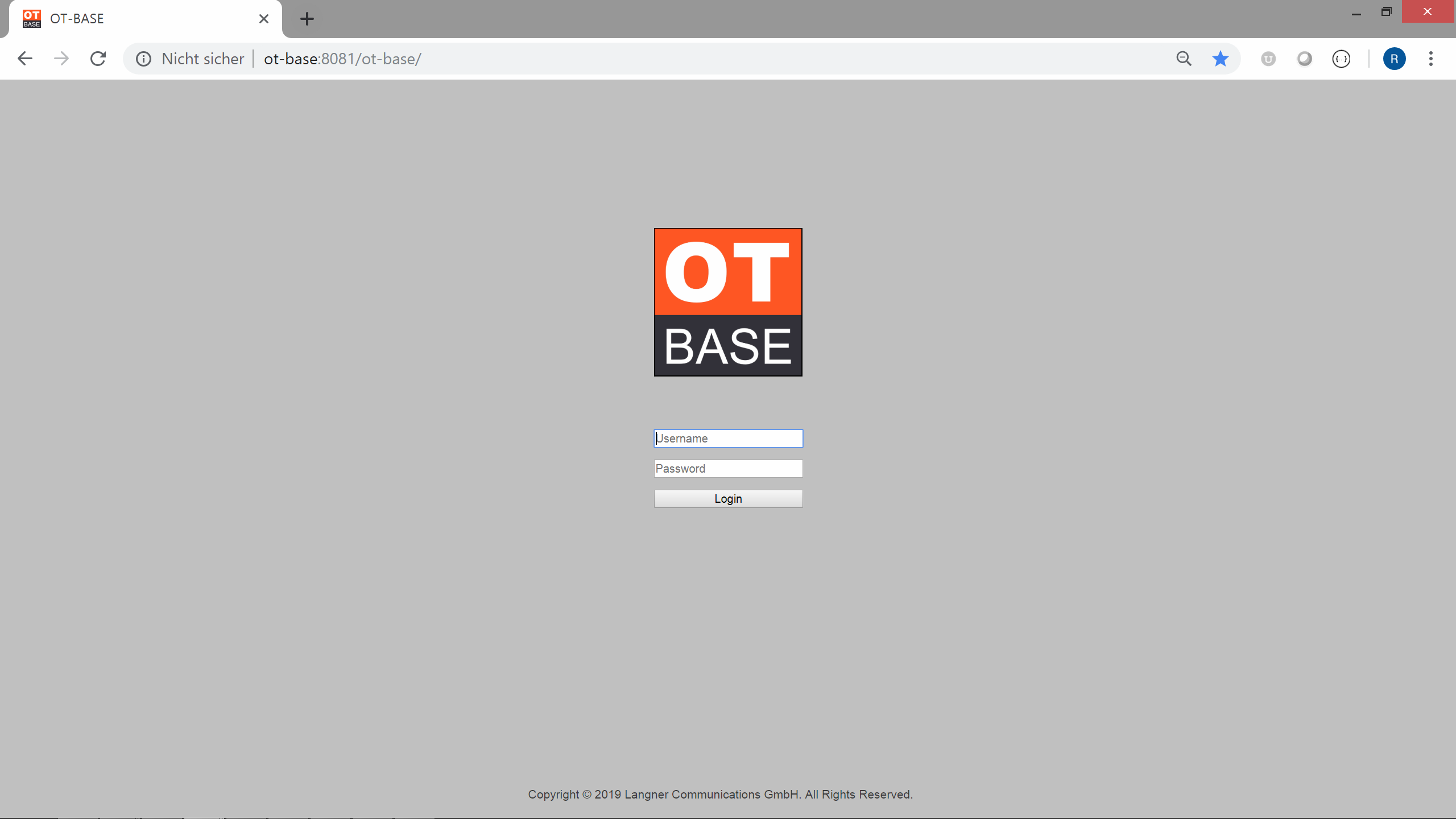 Enter the credentials that you have been provided by your system administrator. If you are authenticating via LDAP, your username must contain the suffix "@domain", where domain is replaced with the domain where your LDAP server results.
If your logon fails, you have either misspelled your username or password (try again), your account has not been enabled yet, or your account has been disabled.
Changing your personal settings
You can change your personal settings such as display language, telephone number etc. by clicking on your user name in the upper right corner and then on SETTINGS in the drop-down menu.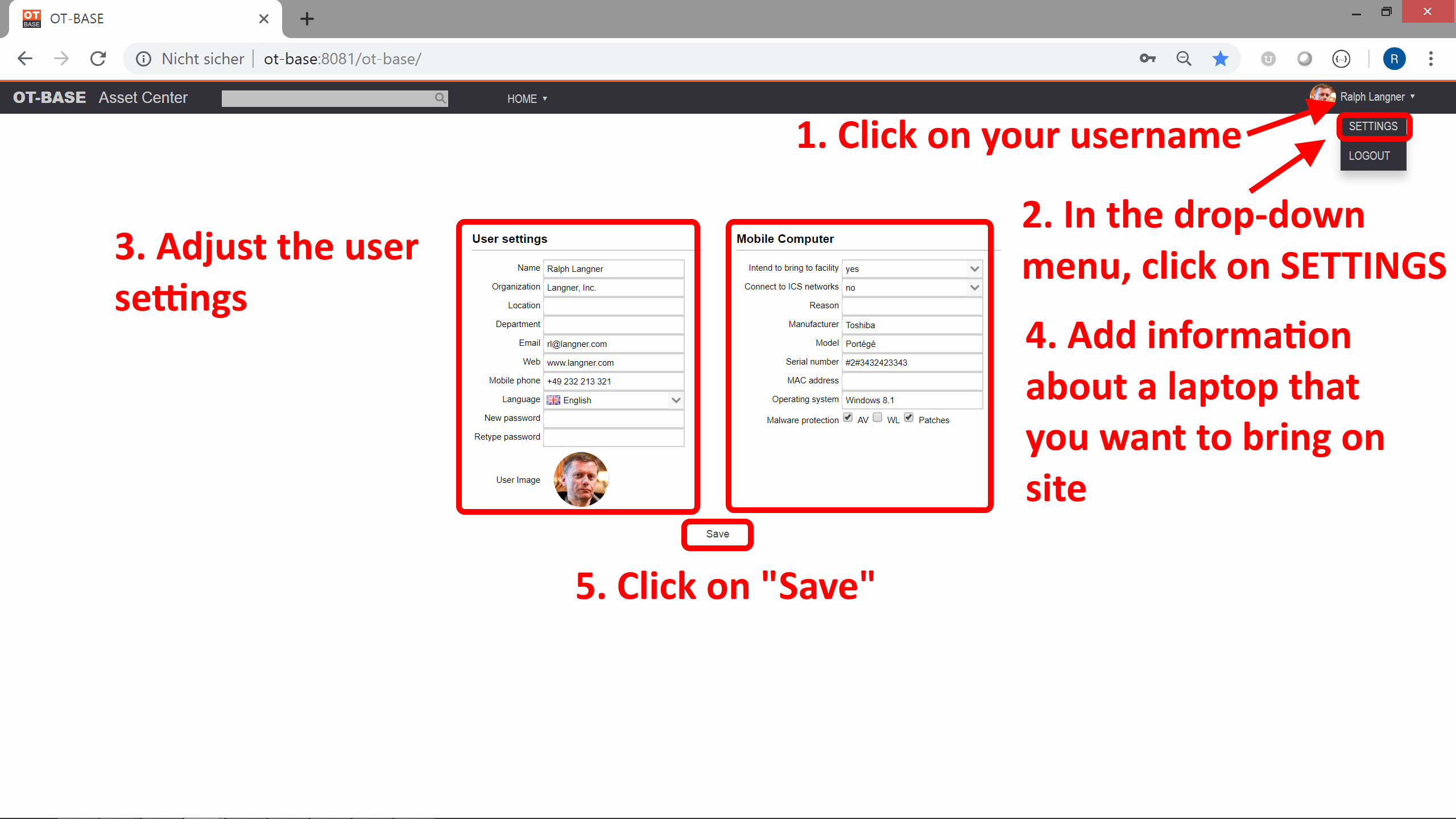 If you are authenticating via LDAP, you cannot change your password on this page.
In order to upload a picture of yourself you can use the clipboard, or click on the picture field in order to pop up a file selector box.
Appearance of your user data for others
Your personal information will be stored in the OT-BASE user management area, which is usually accessible only by authorized administrators. Parts of your personal information will also be displayed in device profiles for devices for which you are in any way responsible.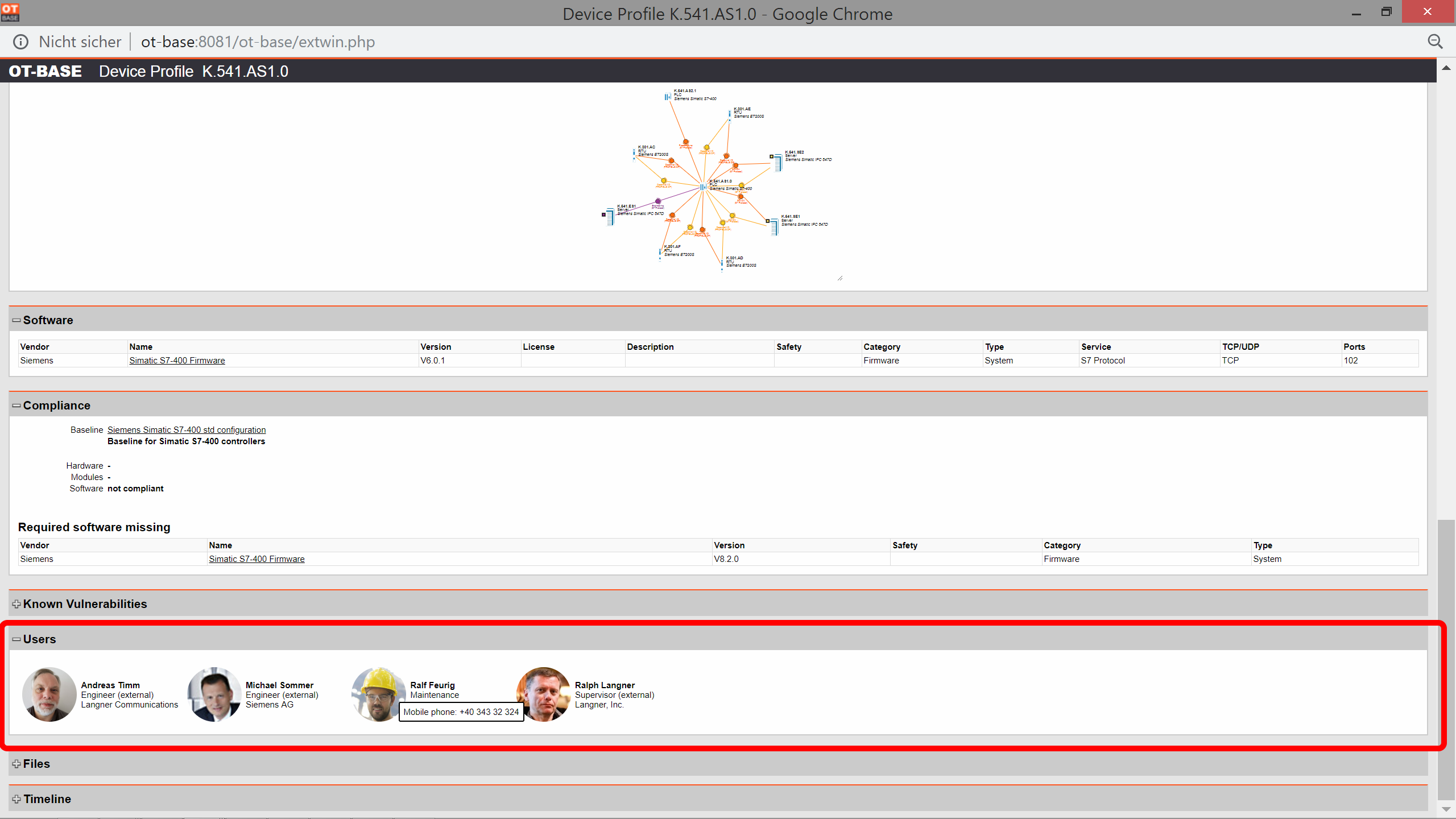 Information about your mobile computer
If you are allowed to bring a mobile computer on site, and also take it out, you may be required to enter information about this computer, such as make and model, MAC address etc., in your personal settings. Depending on the policy set by the asset owner, this computer may also be assigned an authorization code and an expiration date.
Logging off
When you are done with OT-BASE, click on your username in the upper right corner and click on LOGOUT.
Asset Center also features an inactivity timer that will log you off automatically after a certain period of no user input.