The software inventory can be accessed by clicking on the SOFTWARE item in the inventory sidebar. By default this will take you to the list of installed software products.
In the output listings, color codes are used to identify certain software categories. As an example, engineering software is marked in magenta, whereas SCADA/HMI software is marked in yellow.
Software product listing
Most of the time you will work with the products list, which also lets you determine where a given software or firmware product is installed.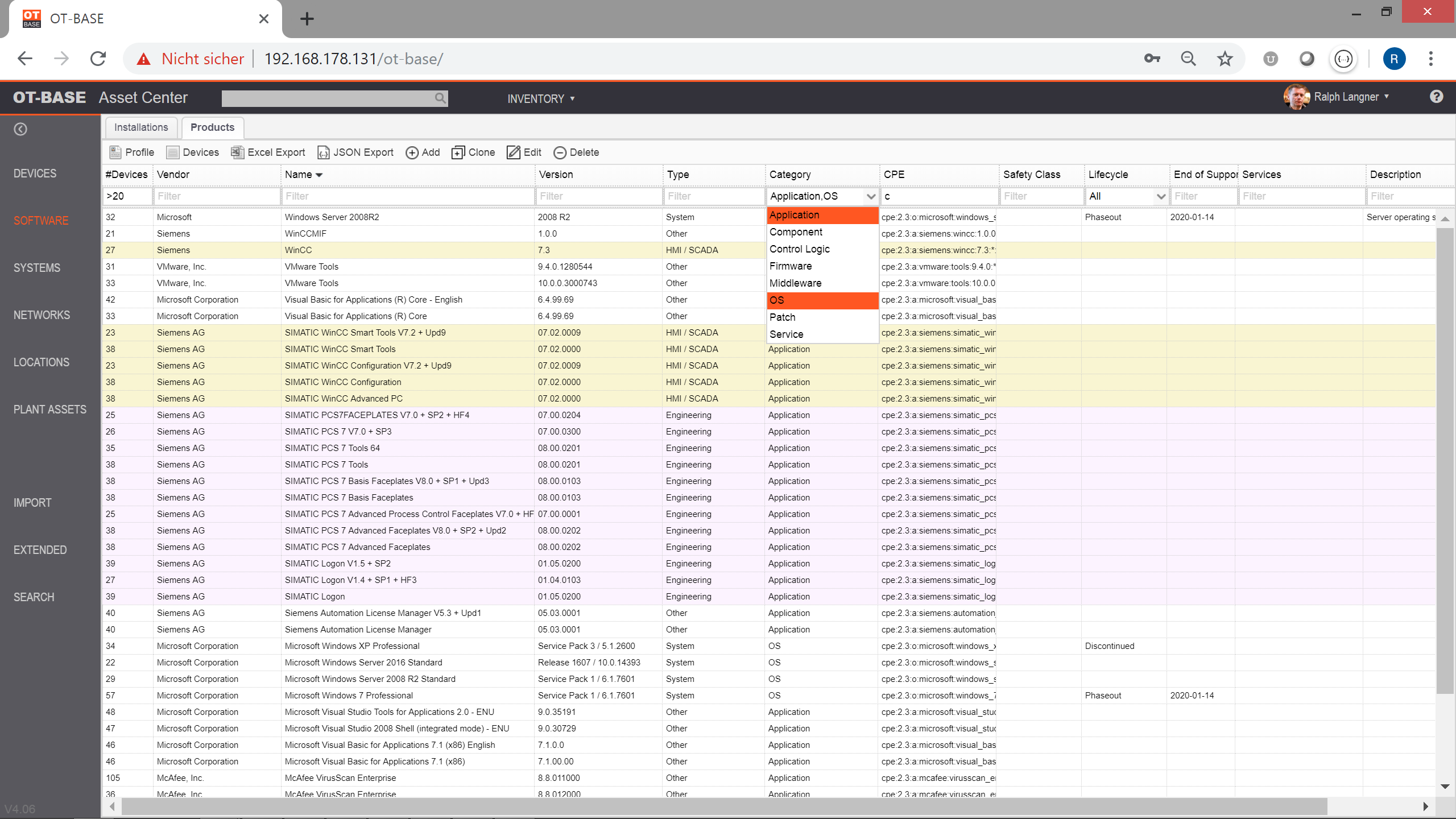 You can use the sort and filter bar to limit the output listing.
By default, only the software categories "OS" (operating system) and "Application" are shown in order not to mess up the listing with hundreds or thousands of software components and patches. You can select or deselect any software category by using the drop-down menu in the filter bar. Note that you can select multiple categories. After selecting the software categories that you are interested in, click on the filter bar to activate your selection and to close the drop-down menu.
Software installations listing
A click on the Installations tab will take you to the list of all installed instances. This list doesn't only show software products and their installation numbers, but also the devices on which the software is installed. This listing is better suited if you want to limit the output to specific locations, OT systems etc., and also want to be able to filter by device attributes.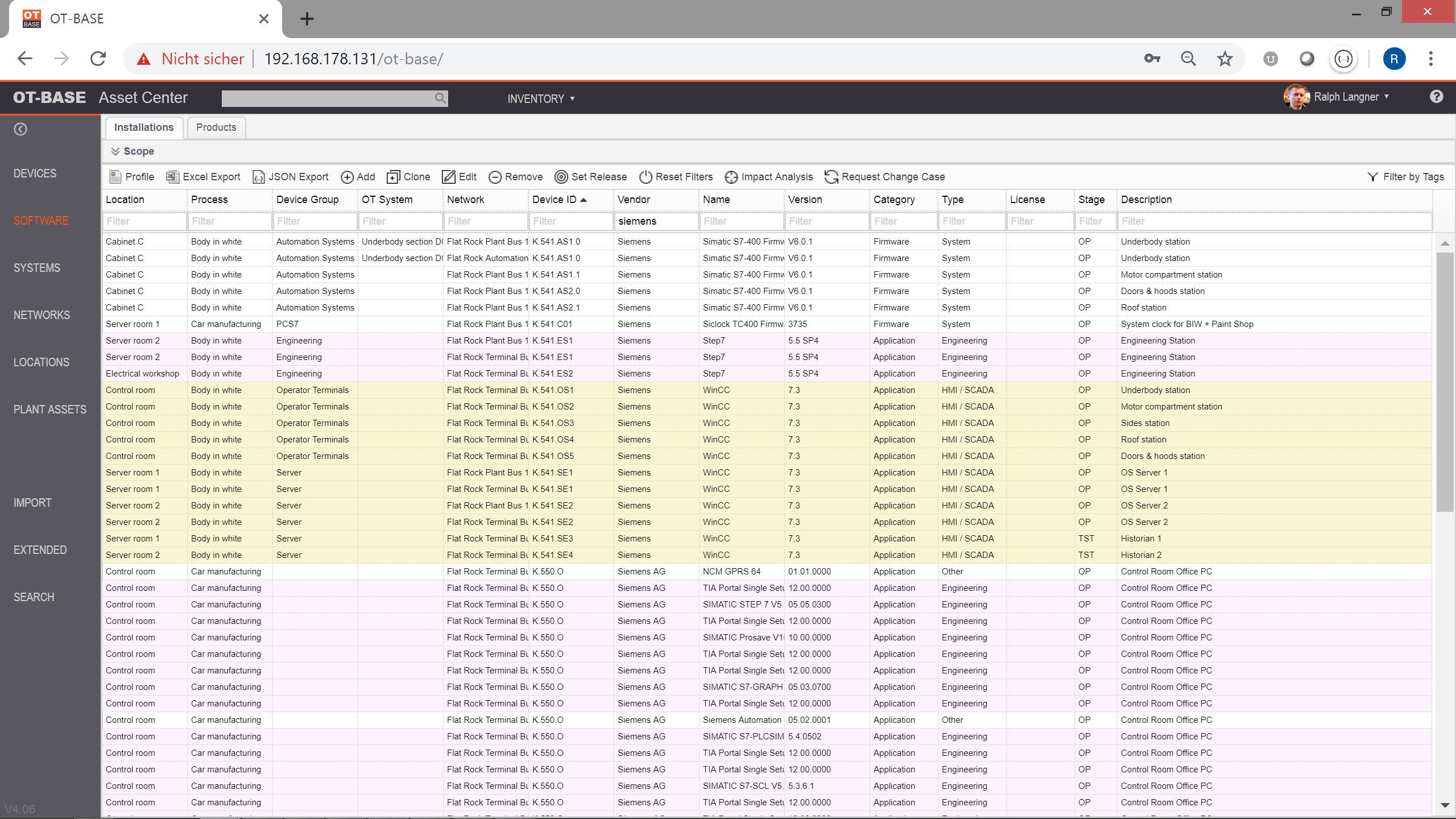 Exporting results
To export the result list to Excel, click the "Excel Export" button in the command bar. To export as a Portable Inventory Data JSON file, click the "JSON Export" button.