You can export various types of inventory data to Microsoft Excel by simply pressing the "Export" button in the command bar, if it is visible.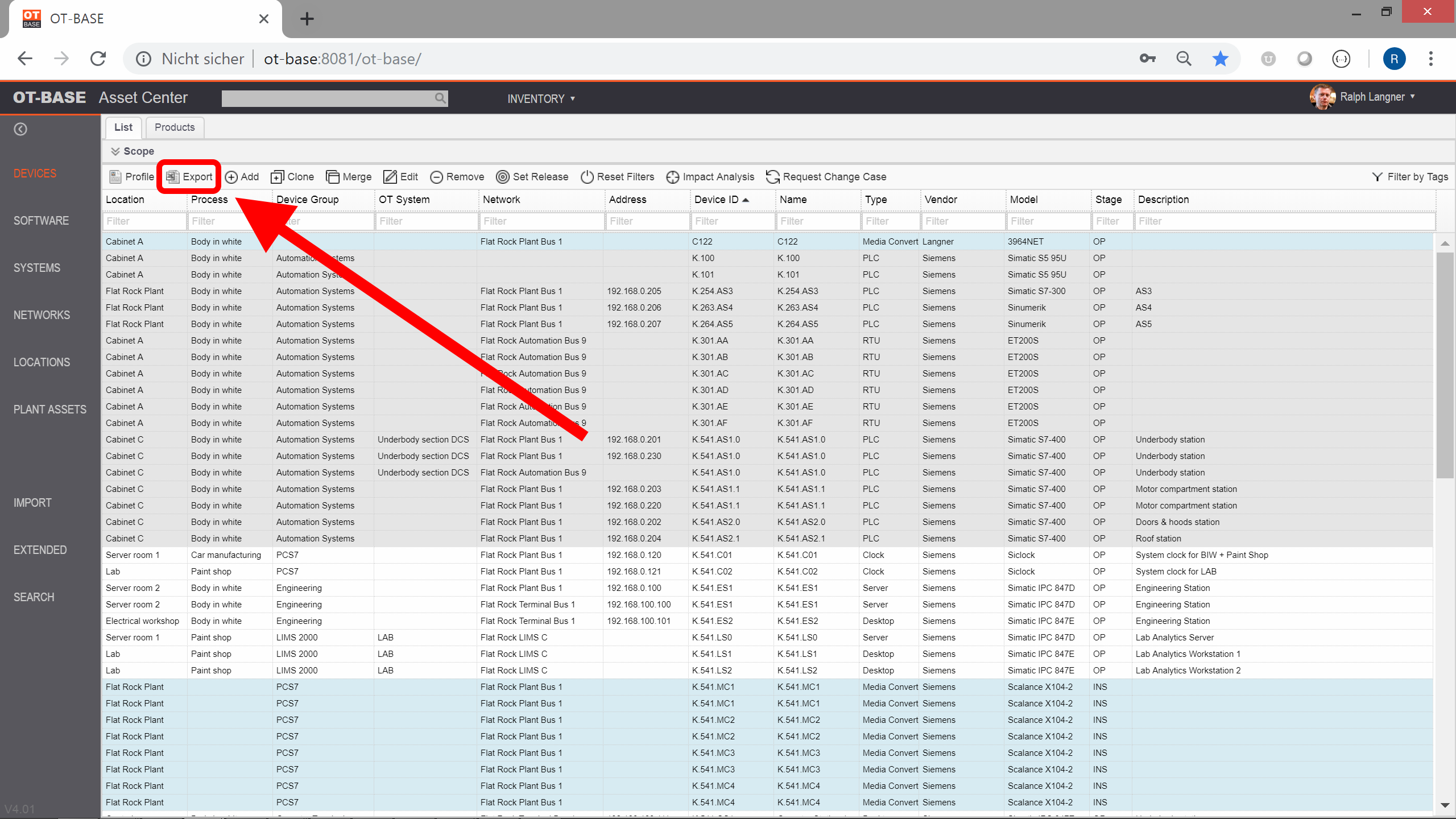 This function will create a very basic table with the data that you have selected and that are visible in Asset Center.
OT-BASE XLSX Writer
If you need more fancy and comprehensive spreadsheets, check out the OT-BASE XLSX Writer that produces multi-worksheet Excel files, including charts. OT-BASE XLSX Writer is a standalone add-on to Asset Center.