The Quick Search field allows you to quickly access information if you have a specific device ID, location ID etc. It will open the profile of the item in question if it exists.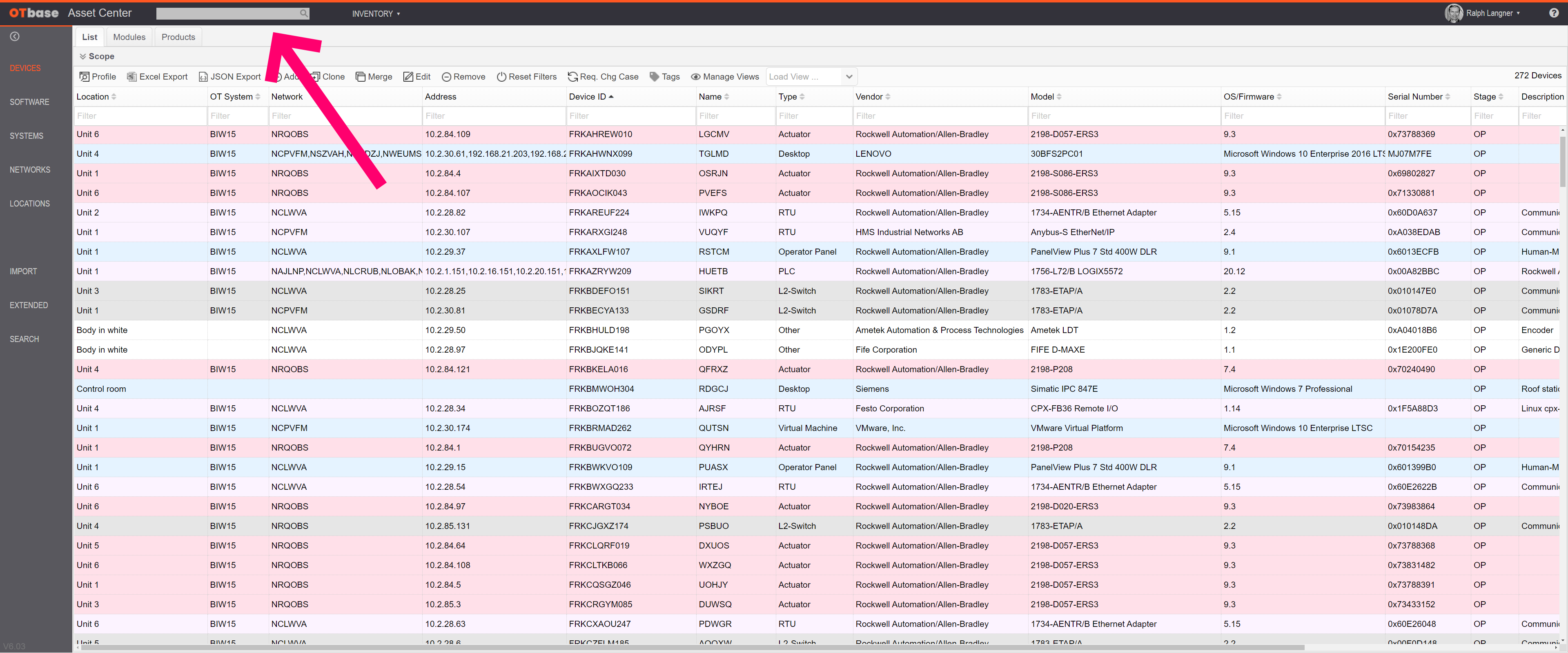 You can use the following inputs for Quick Search:
Device IDs
Device names
IP addresses
MAC addresses
Serial numbers
Location IDs
OT system IDs
Network names
Vulnerability identifiers (CVEs)
Change case IDs
Problem IDs
Policy names.
Quick Search does not distinguish between upper and lower case.