Installing Discovery Manager is simple and straightforward, and very similar to the installation process of OTbase Asset Discovery. You execute the installation program and click through the various items.
At some point in the installation process you are prompted for the default port number of your Asset Discovery nodes: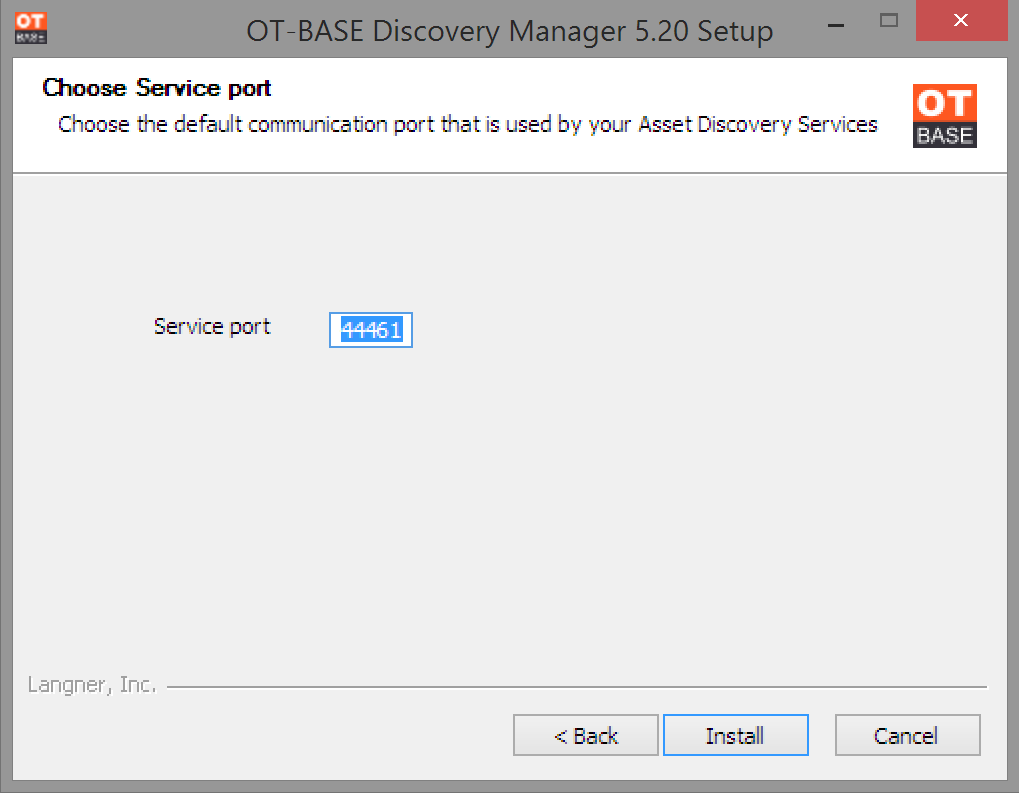 Normally you would use one and the same port number for all your Asset Discovery nodes. However, software conflicts and firewall settings might prohibit this. If you are forced to use different port numbers for some Asset Discovery nodes, the default port number can always be overwritten in the configuration user interface.


Note: 
The configuration file is located in "%PROGRAMDATA%\OT-BASE Discovery Manager\ot-base-discovery-manager.txt". Since that is a global configuration for all users, default rights are for administrators only. Please modify rights for this file if needed (Discovery Manager will not start without insufficient rights)