For configuring individual nodes from Discovery Manager just like you would with the local configuration client, simply select the node that you want to configure in the node list with left click, followed by a double click. This will open an instance of the Asset Discovery configuration client that talks to the remote server.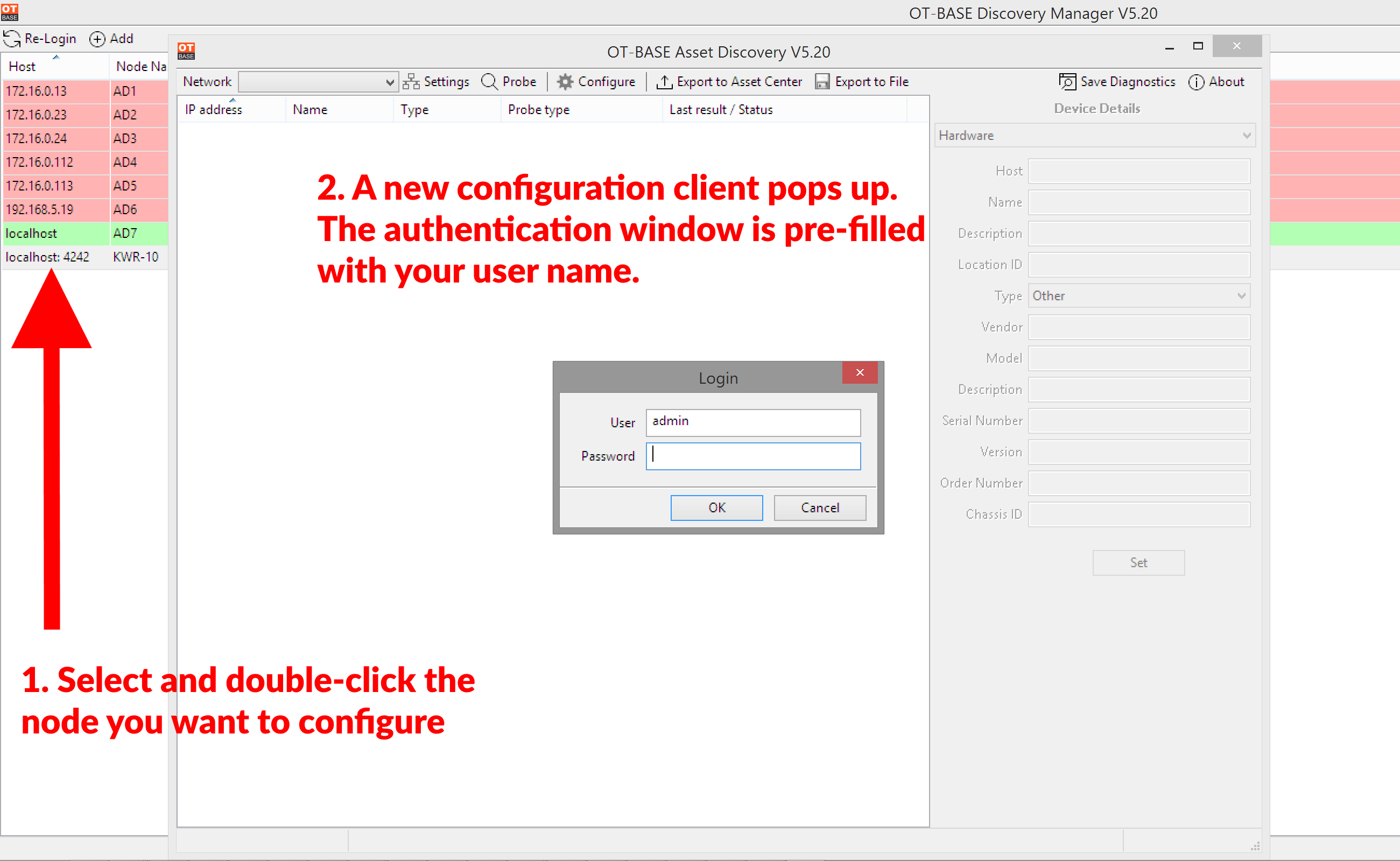 The user interface and functionality is identical to the standard configuration client. The major difference is that you don't need to RDP to the node that you want to configure. Launching an interactive probe or saving probing results to a file is supported as well.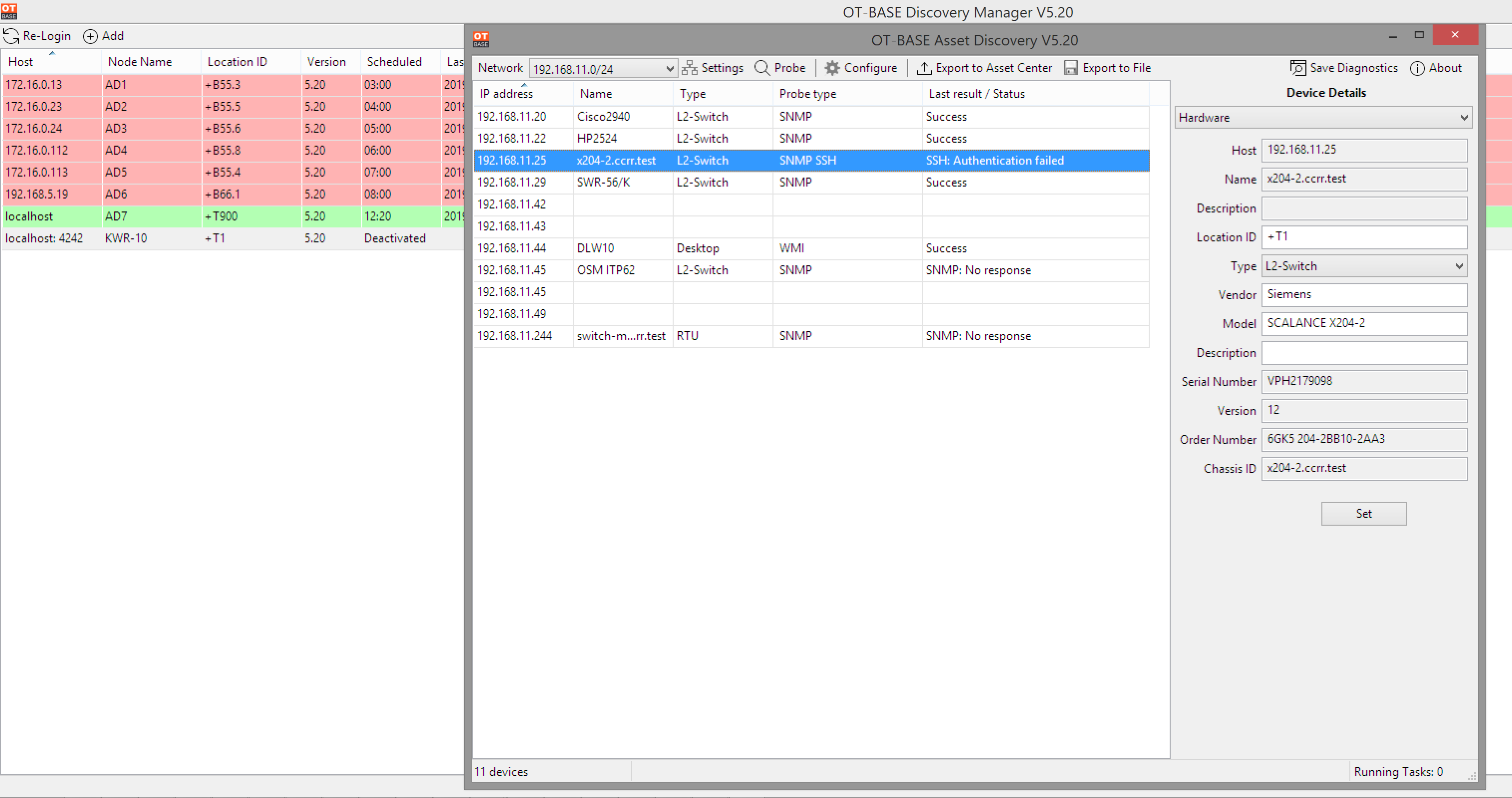 Discovery Manager and Asset Discovery do support concurrent operation, so as an example, you will see updates of the device table in a second or third configuration client if you have started a probe. Just keep in mind that for any configuration changes, no function locking is performed, so "the last person is right". Anyhow, all configuration changes will be reflected in all configuration clients.