The whole point of a dashboard is to allow you to interactively focus on different areas and aspects of a given data set. This is generally facilitated by OTbase Vantage via the following capabilities:
Expanding and collapsing specific widgets
Selecting data in a widget for further analysis in a different widget
Selective suppression of data in widgets displaying multiple data sets
Zoom, pan, and various additional options.
Expand and collapse
Some widgets (those where it makes sense in our opinion) can be expanded to consume the full screen. Whereever that is the case, the widget's title is preceded by a plus (+) sign, as you know it from the various profiles in OTbase Asset Center. In order to expend such a widget, simply click on the plus sign.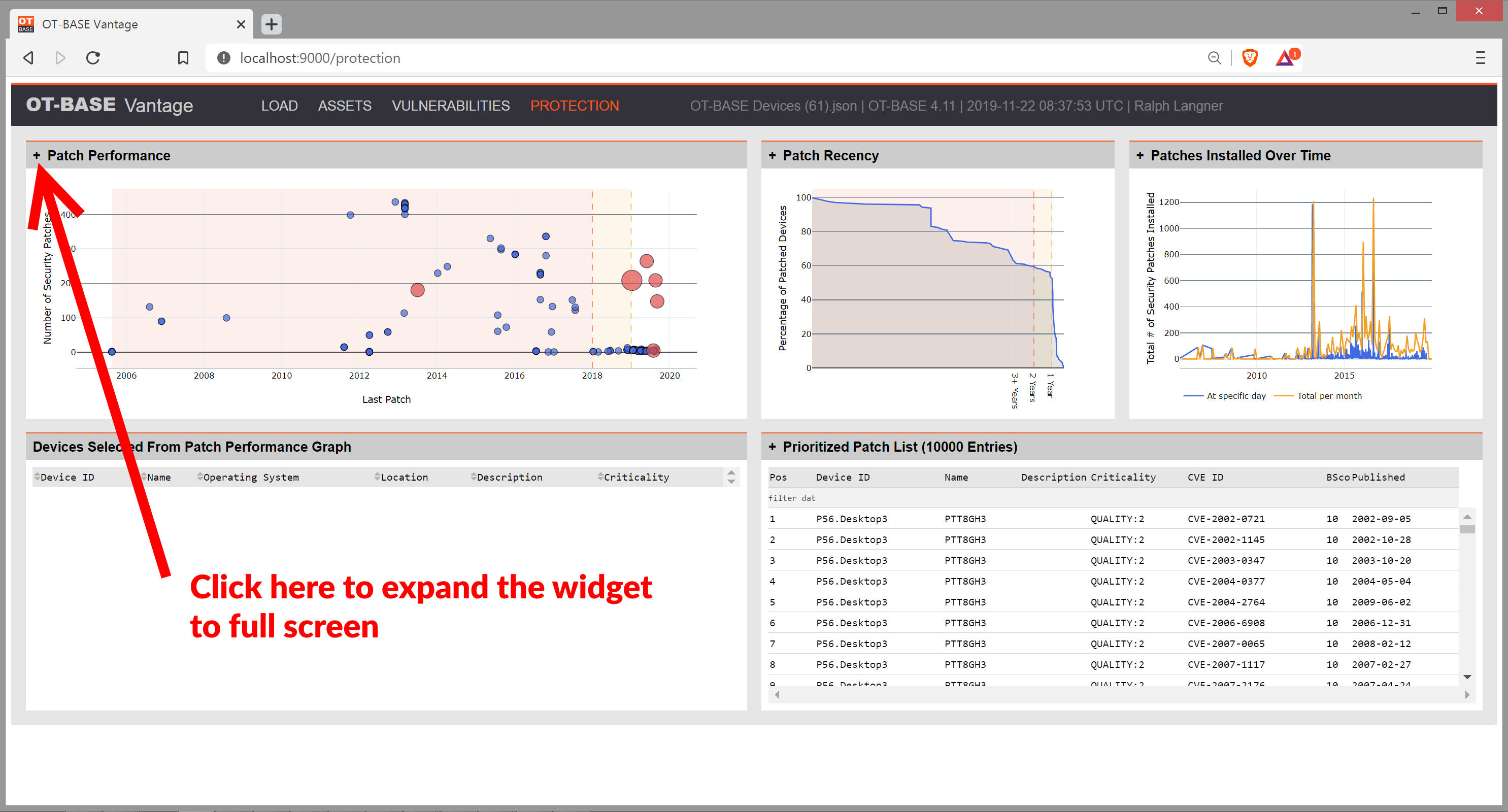 Thereafter, the result looks like this: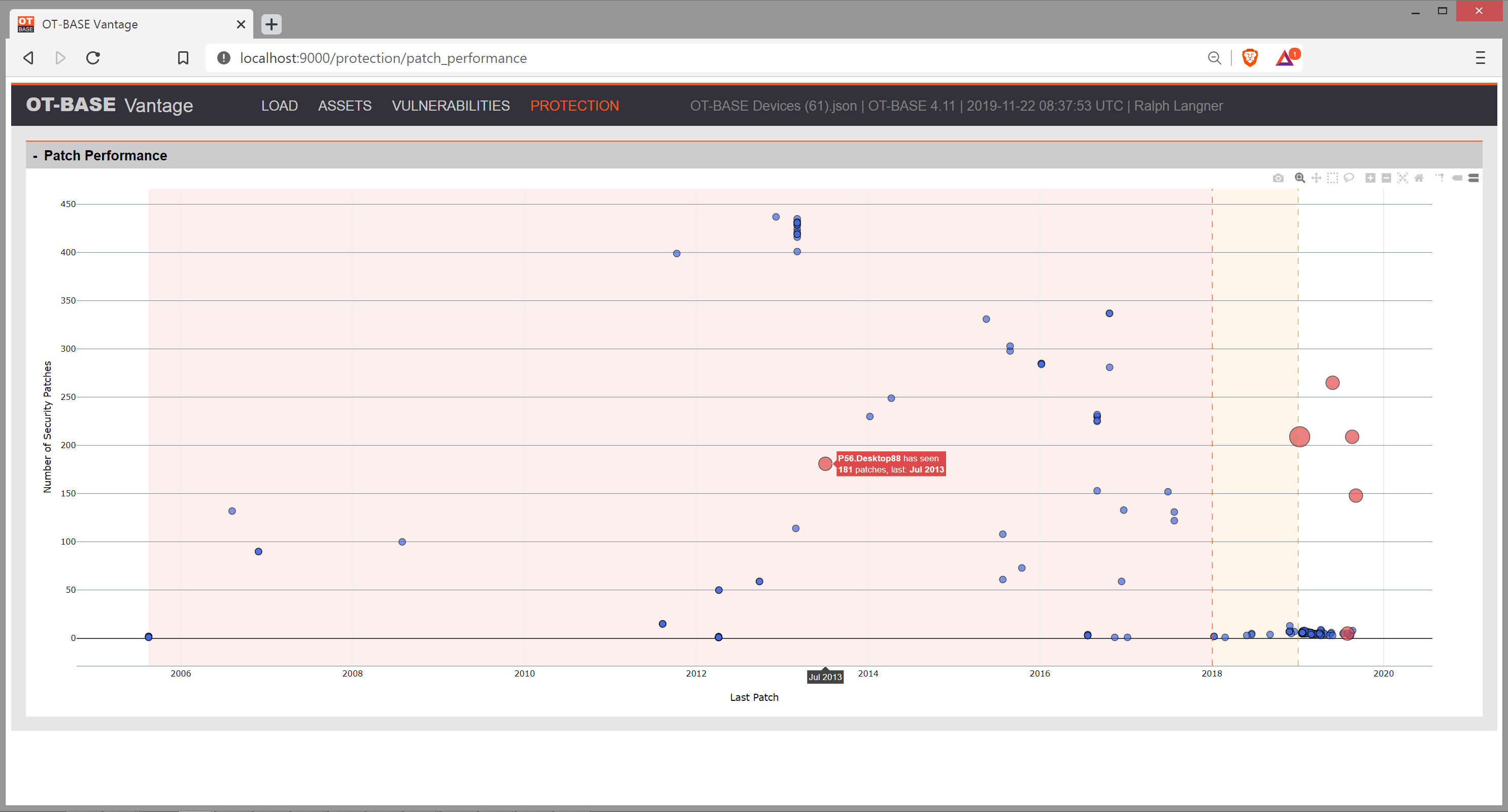 Toolbar
Once that you hover over a particular graph, a toolbar will automatically show in the upper right corner: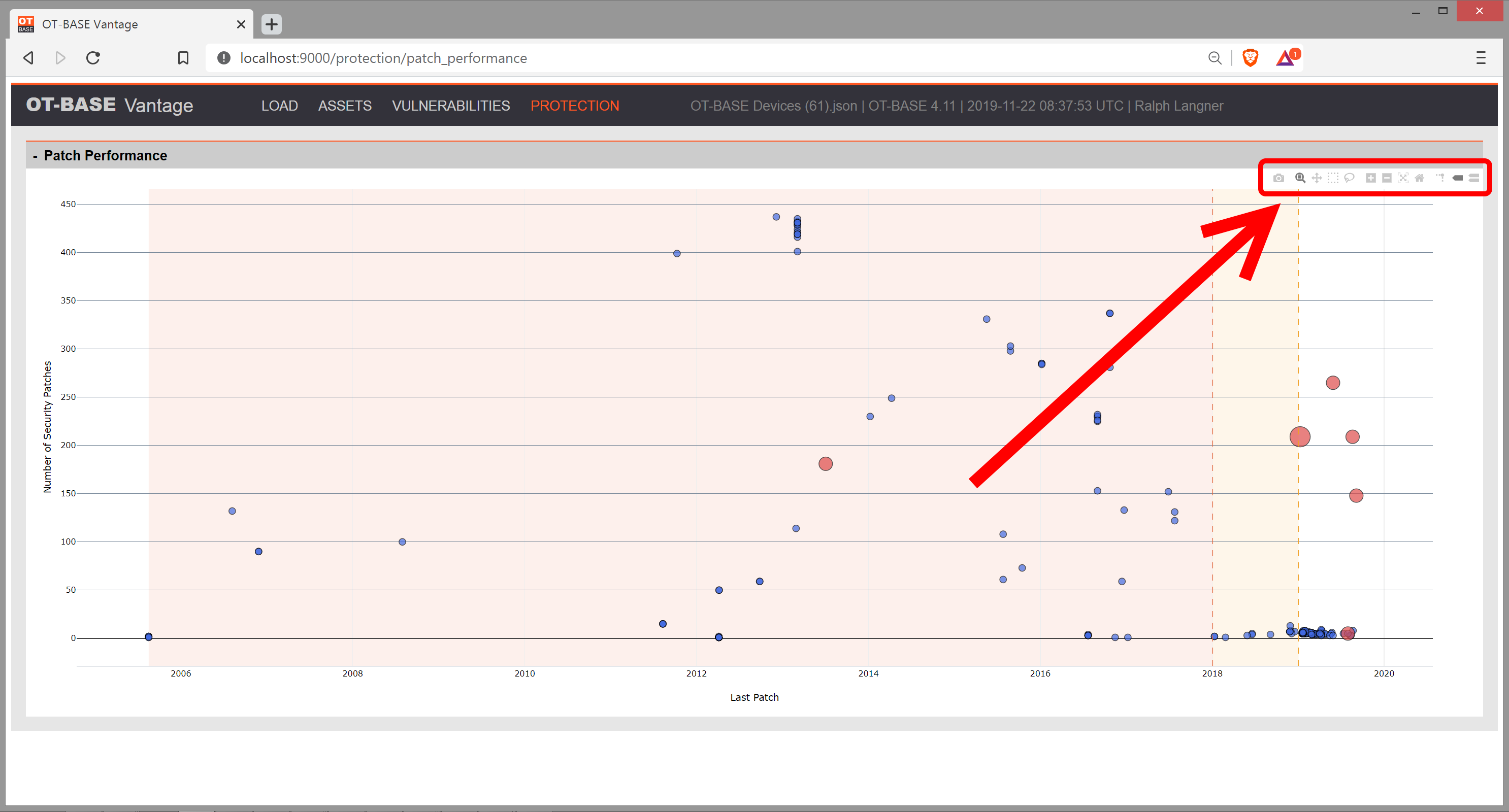 The toolbar allows you to:
Save the graph as a PNG file (for example, in order to paste it into an analytic report or presentation)
Zoom into and out of specific areas of the graph
Pan the graph
Select certain elements of the graph by box select or lasso select, for display in a different widget
Toggle spike lines.
Limiting the time scale
Most graphs in OTbase Vantage display time related data. Focusing on a specific period rather than on the full timescale is simple and doesn't even afford to use the toolbar. Simply click on the start or end time, hold the mouse button pressed, move to the opposite end of your desired period, and release the mouse button. This will automatically re-scale your timeline.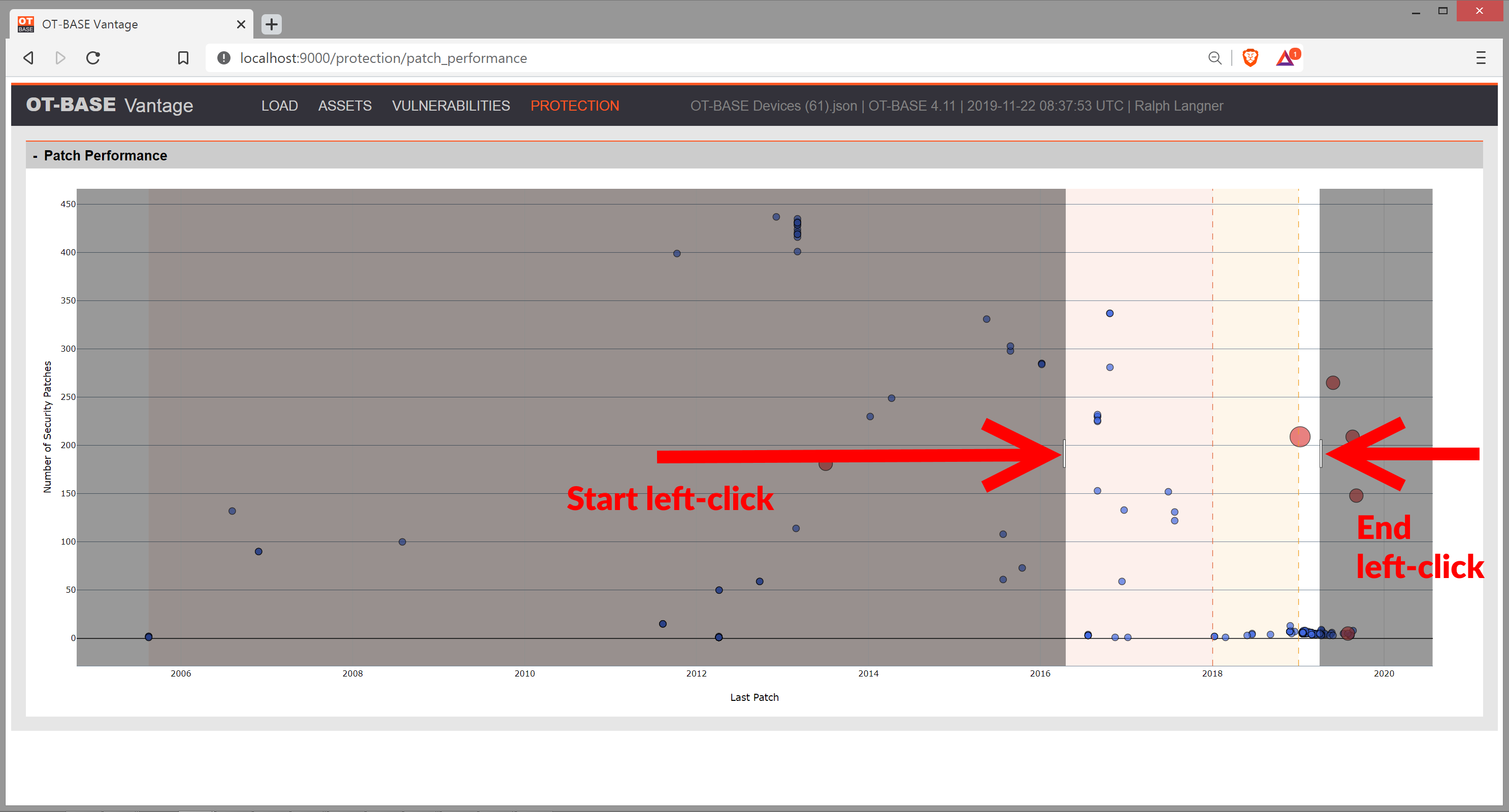 After releasing the mouse button, your graph will be re-scaled and look like this: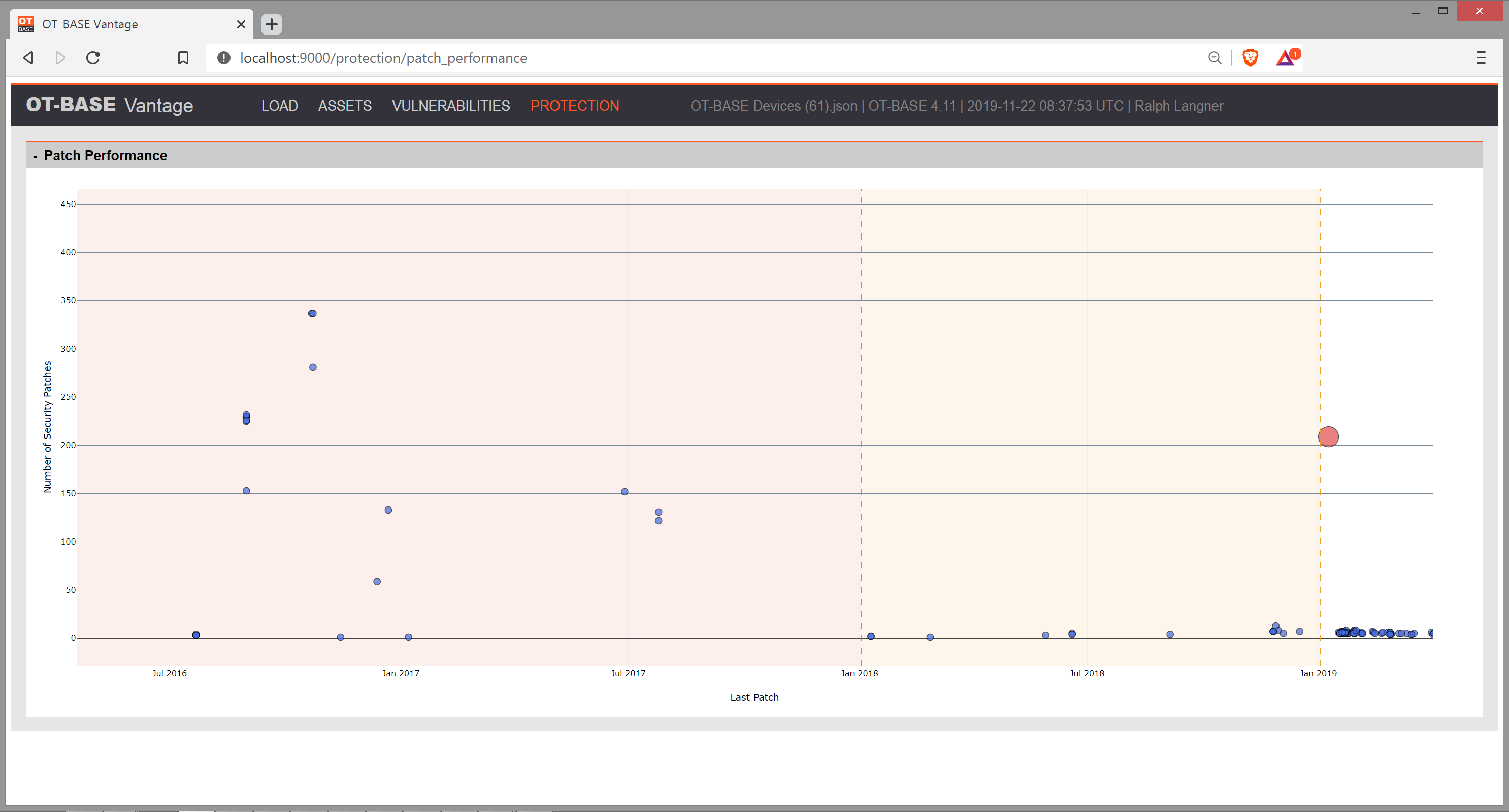 Selective suppression of data in widgets displaying multiple data sets
Widgets that contain graphs for multiple data sets may be difficult to interpret, depending on data. As an example, look at this graph which displays the acquisition of vulnerabilities in different priority categories: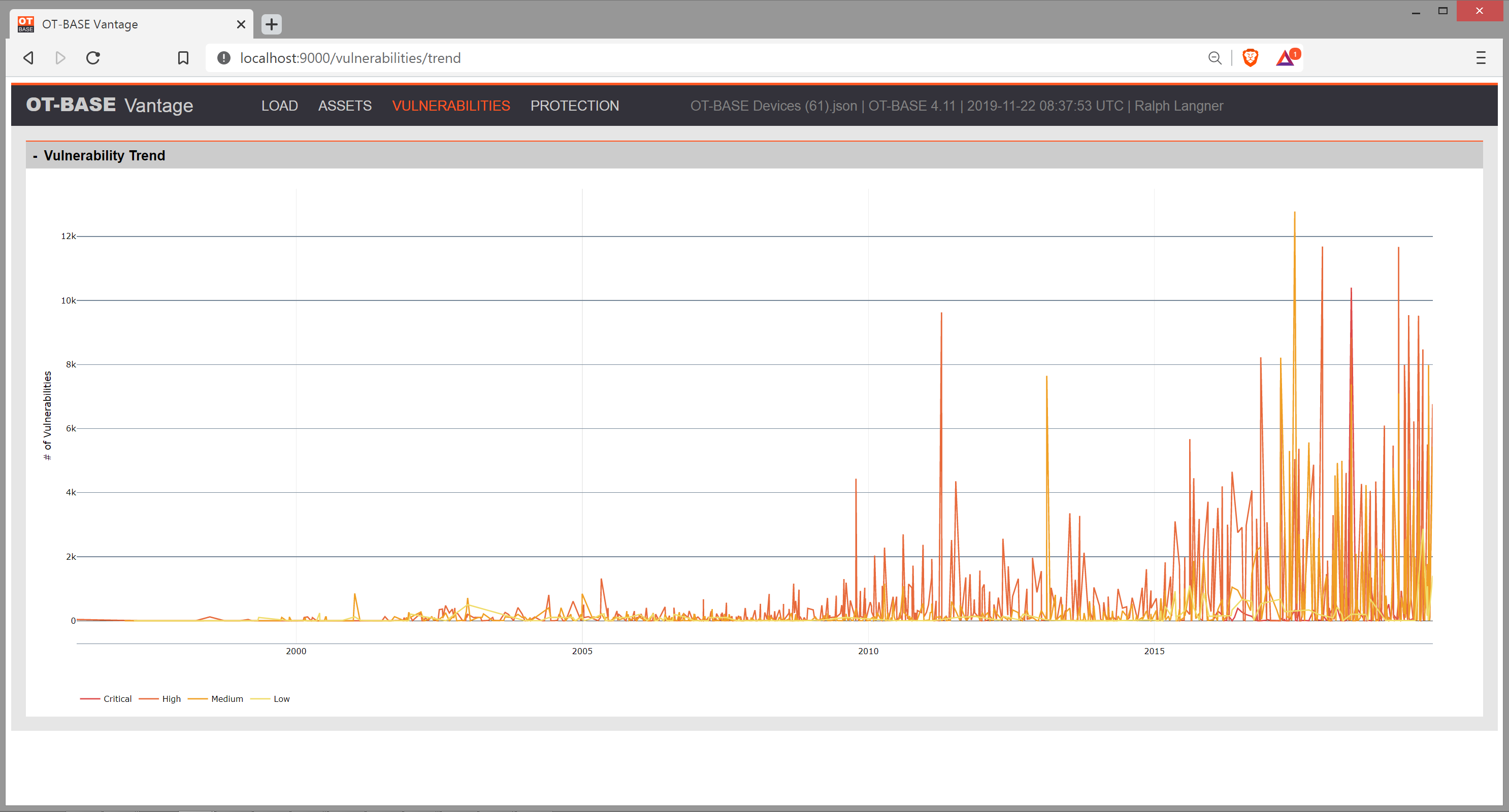 Due to the complex patterns and overlaps, data for the different categories can no longer be identified well. In order to remedy this situation, you can selectively supporess individual data sets by clicking on the legend below the graph. In the following example, we have suppressed data for high, medium, and low priority vulnerabilities, giving us a good impression of the acquisition timescale for critical vulnerabilities only. Note that the time scale is also re-scaled appropriately.