The first step after connecting to OTbase Vantage is to load a PID file which contents you want to analyze. This is done in the LOAD section, which also acts as the "Homepage" of your Vantage server.
The content area of this section will list all the PID files in your personal Download folder, along with their file creation date. PID files must use a filename starting with "OTbase Devices", and must end with the ".json" extension.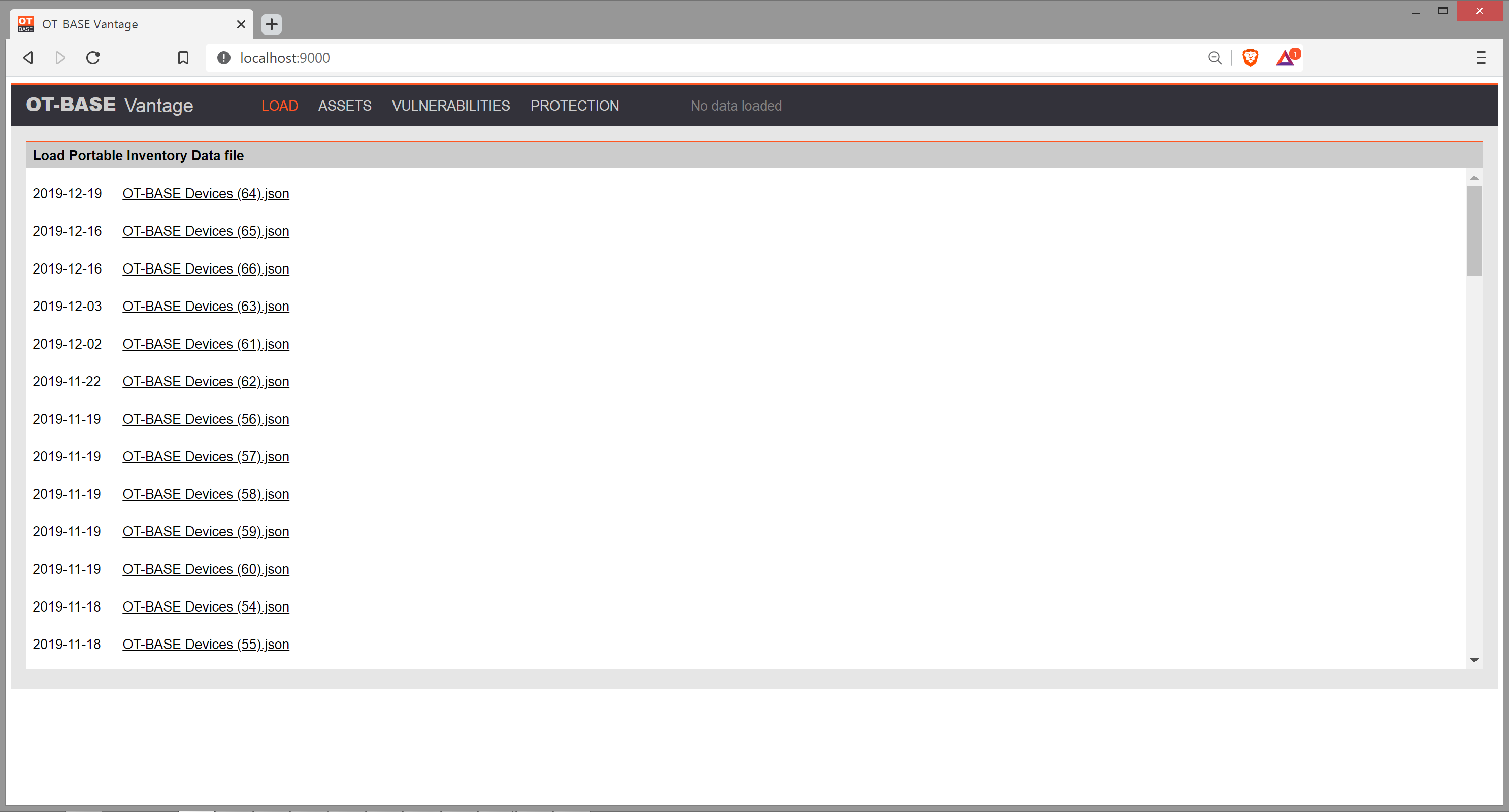 The message "no data loaded" in the center of the black top line tells you that no file is loaded yet. To change this, simply click on the name of the file that you want to load.
When loading a file, note that this may take a couple of minutes, depending on the size and complexity of your data. PID files may well be dozens of megabytes in size, and processing this data requires time even on powerful computers.
After loading is complete, you will notice two changes in the display:
the file's metadata (creator, export date & time) shows up in the black top line
the Vantage URL is appended to include an executable link for direct loading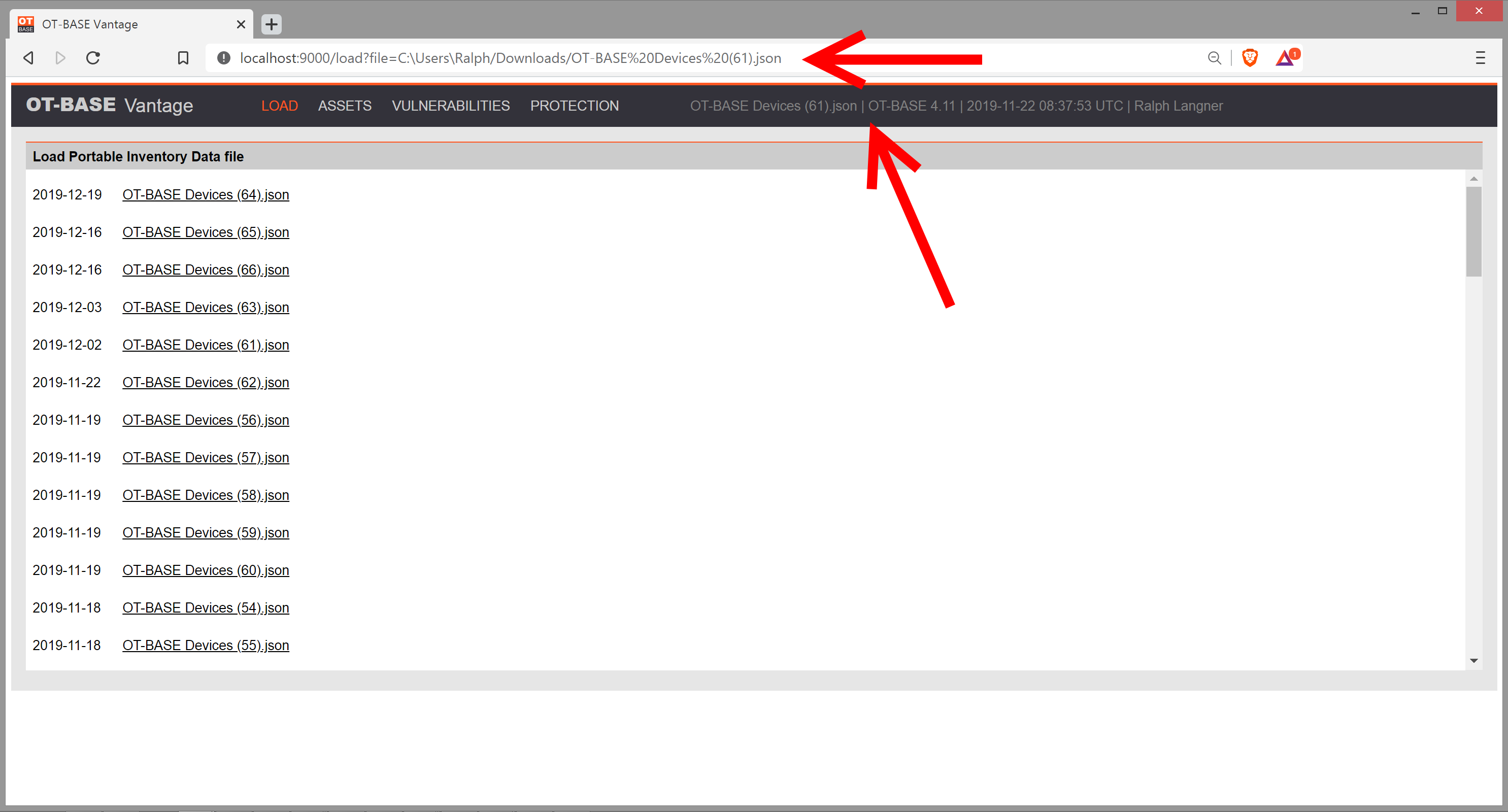 The second feature is convenient when you often go back to one and the same file and don't always want to load it manually by mouse click. In this case, you can simply use the load URL that Vantage has produced for you, either from your browser's history or by copying a saved URL.