The configuration client for OTbase Asset Discovery lets you check the validity of your probing results right away. Once that your probing is done (indicated by "Running Tasks: 0" in the status bar), open any network object in order to list the discovered devices. Then, select any device and inspect probing results in the Device Details pane. There you will see asset details such as make and model, and serial number, if the probing was successful.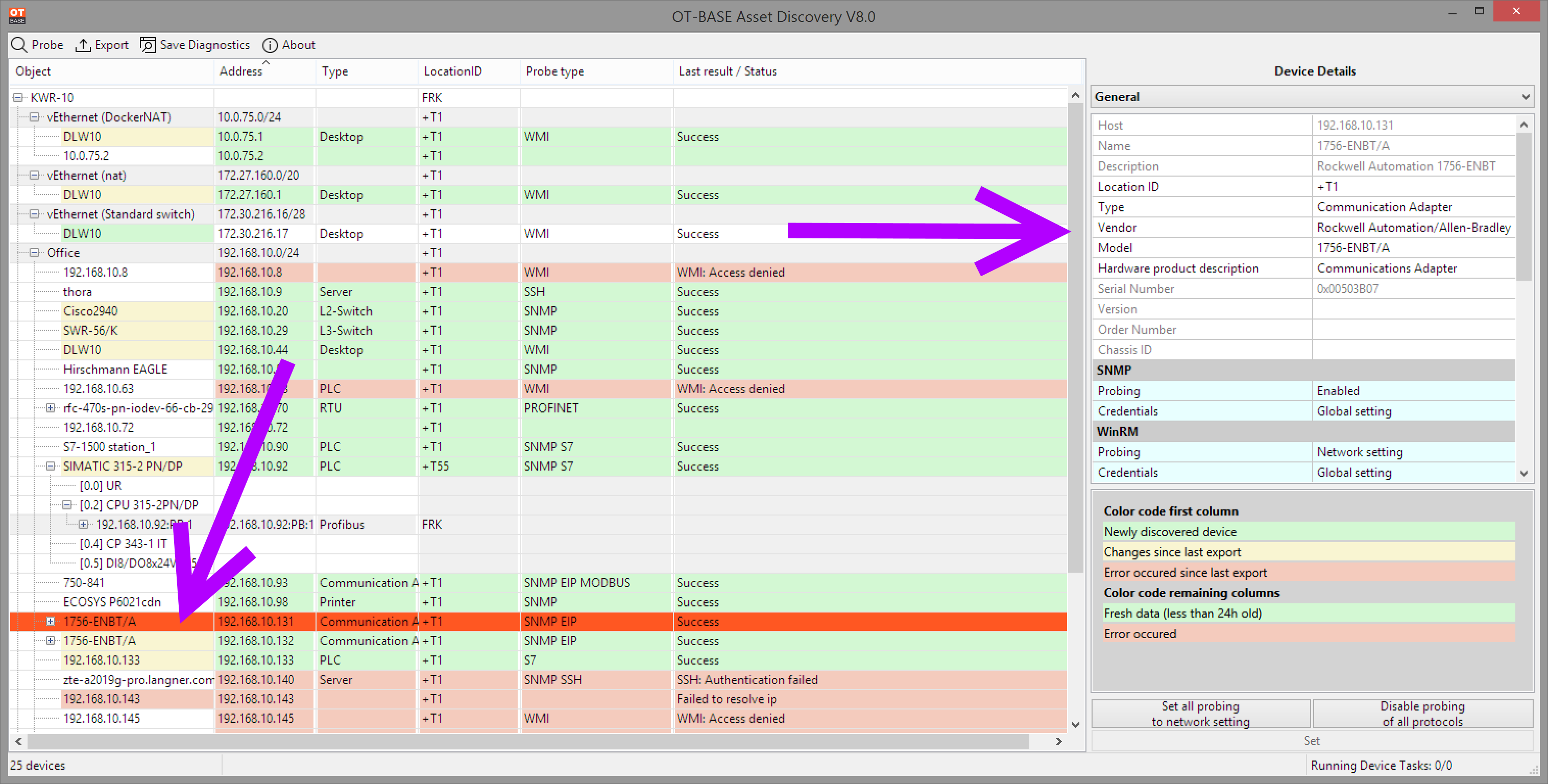 Note that you can inspect different aspects of the discovered device's configuration by navigating the drop-down-menu in the device details pane.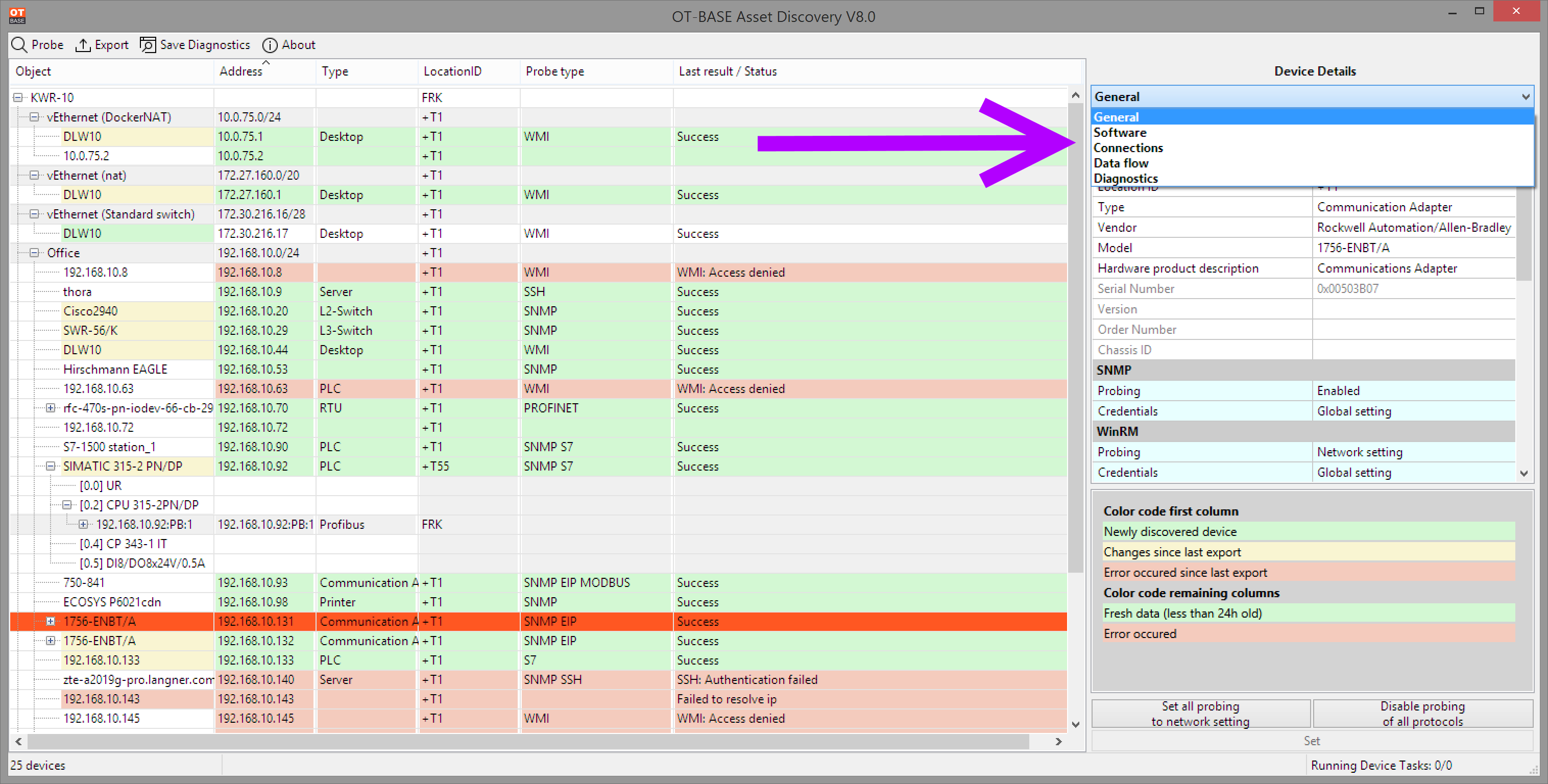 As an example, selecting "Software" will show information about any installed software or firmware for the selected device.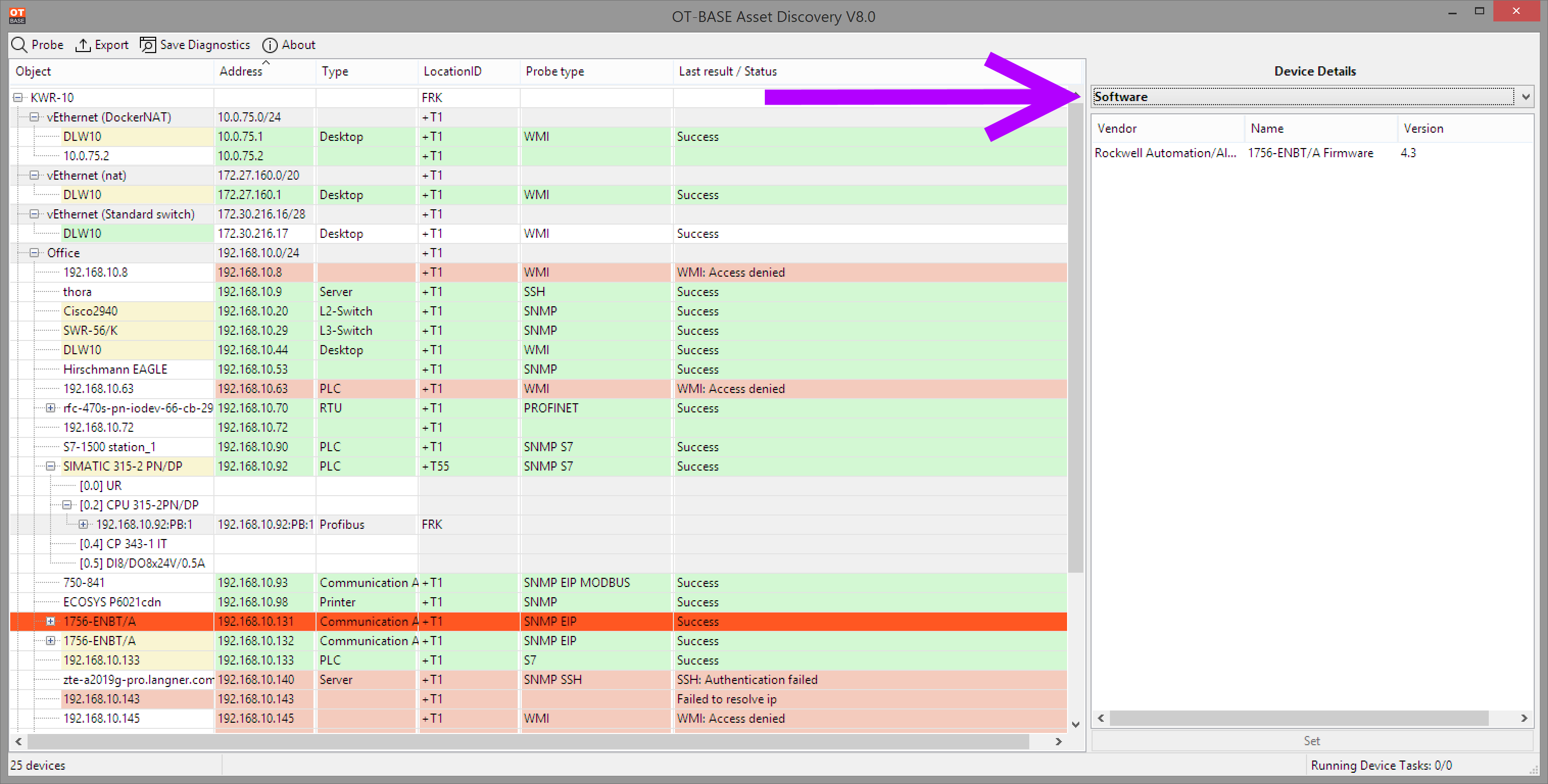 For a network switch, we might be interested in the status of its various network interfaces, which we see by selecting "Connections":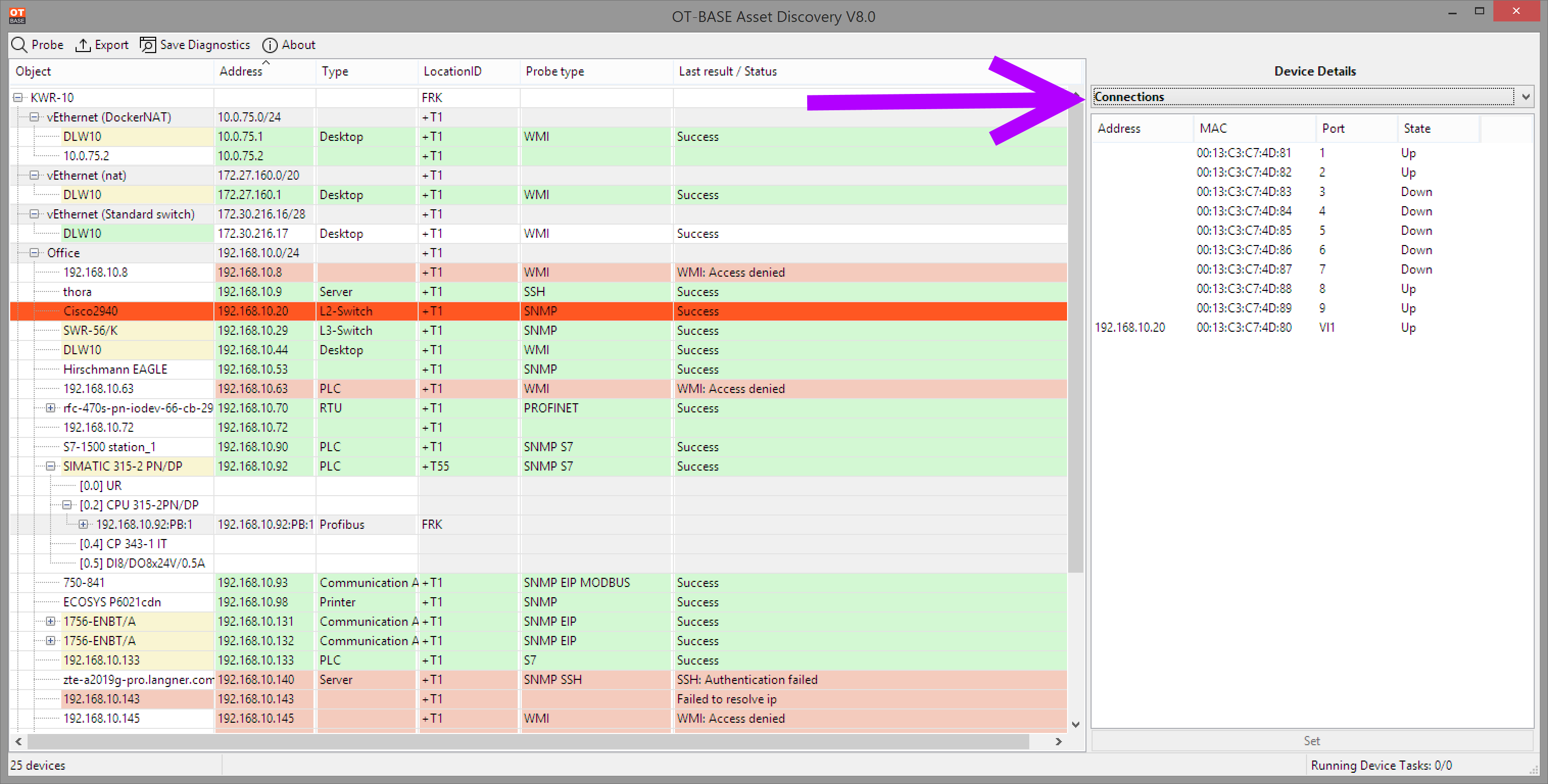 Note that the device details pane is updated when you scroll through the object list, which provides for a convenient way to check the validity of probing results quickly.