Most tables can be customized for a better user experience. Any changes you make are persistent, so the next time you log in you don't have to re-arrange columns again.
Adding or deleting columns
If you are not interested in a device's vendor when looking at the device inventory, you can simply hide this (or any other) column. In order to do this, right click anywhere in the column header row, which pops up a dialog that lets you check or uncheck any of the available columns.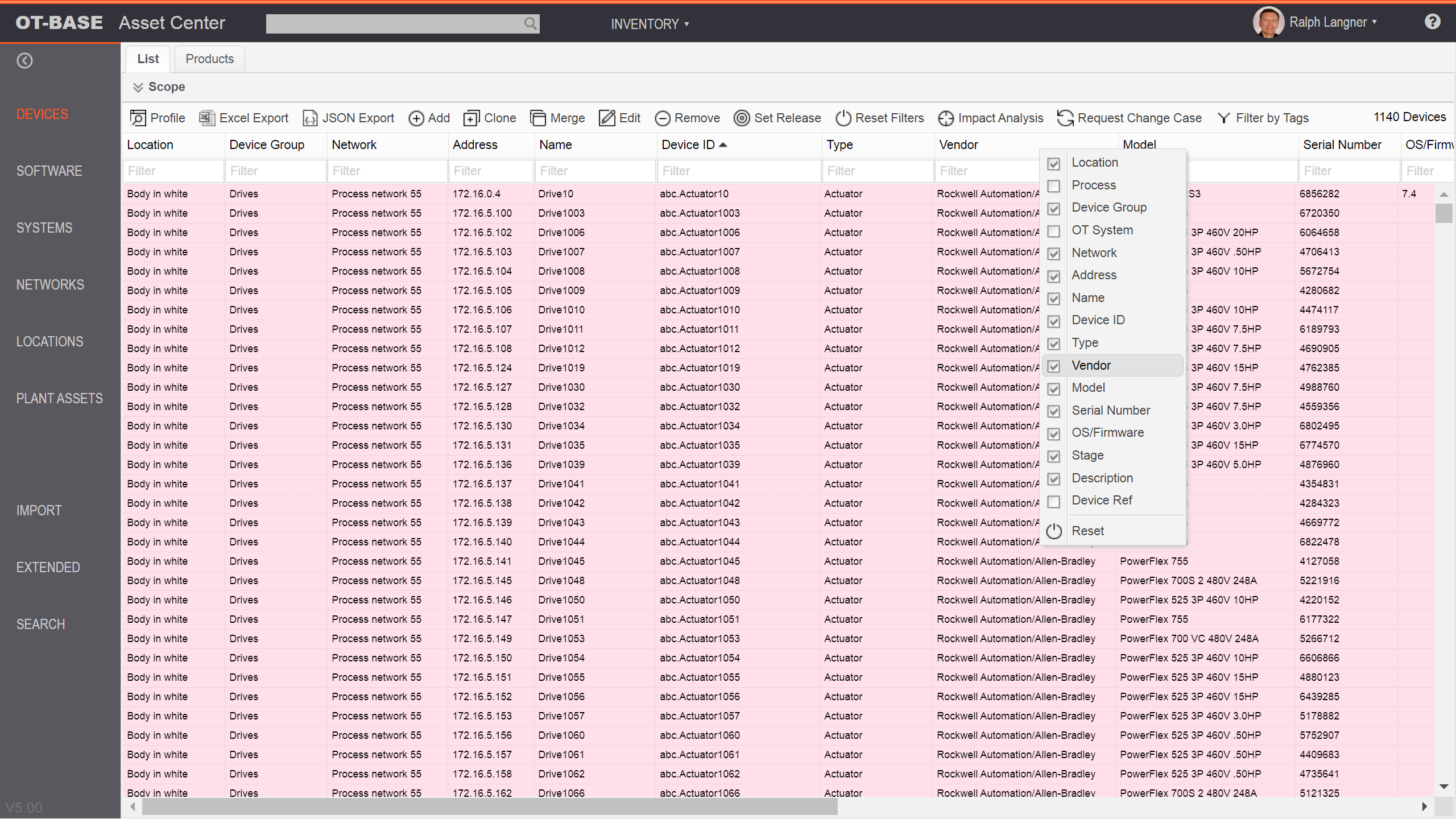 After unchecking the vendor column, your device inventory will now look like this: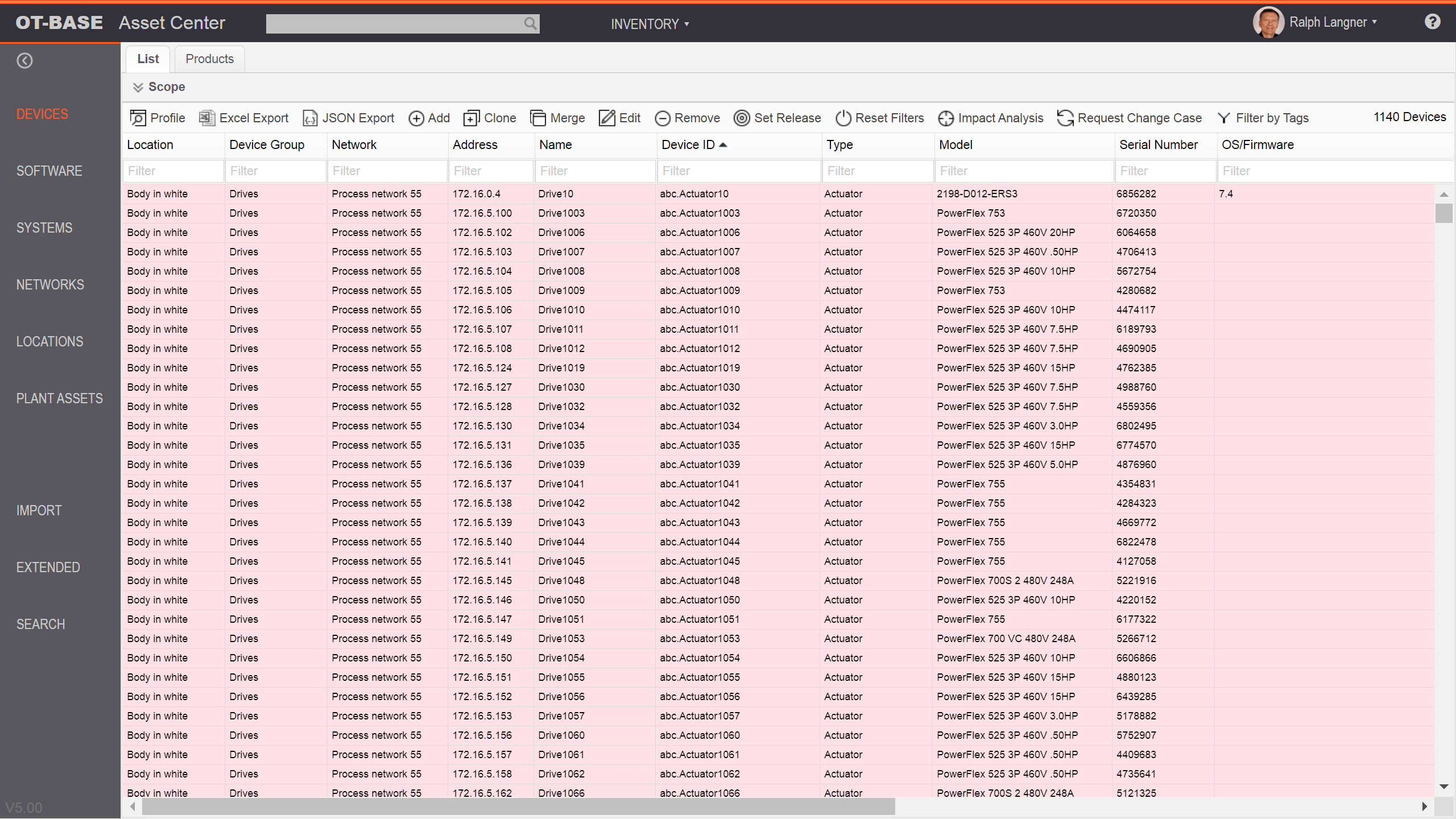 Changing column order
You can change the order of the columns by dragging the column that you want to move. In the following example, we have moved the device type to the leftmost position: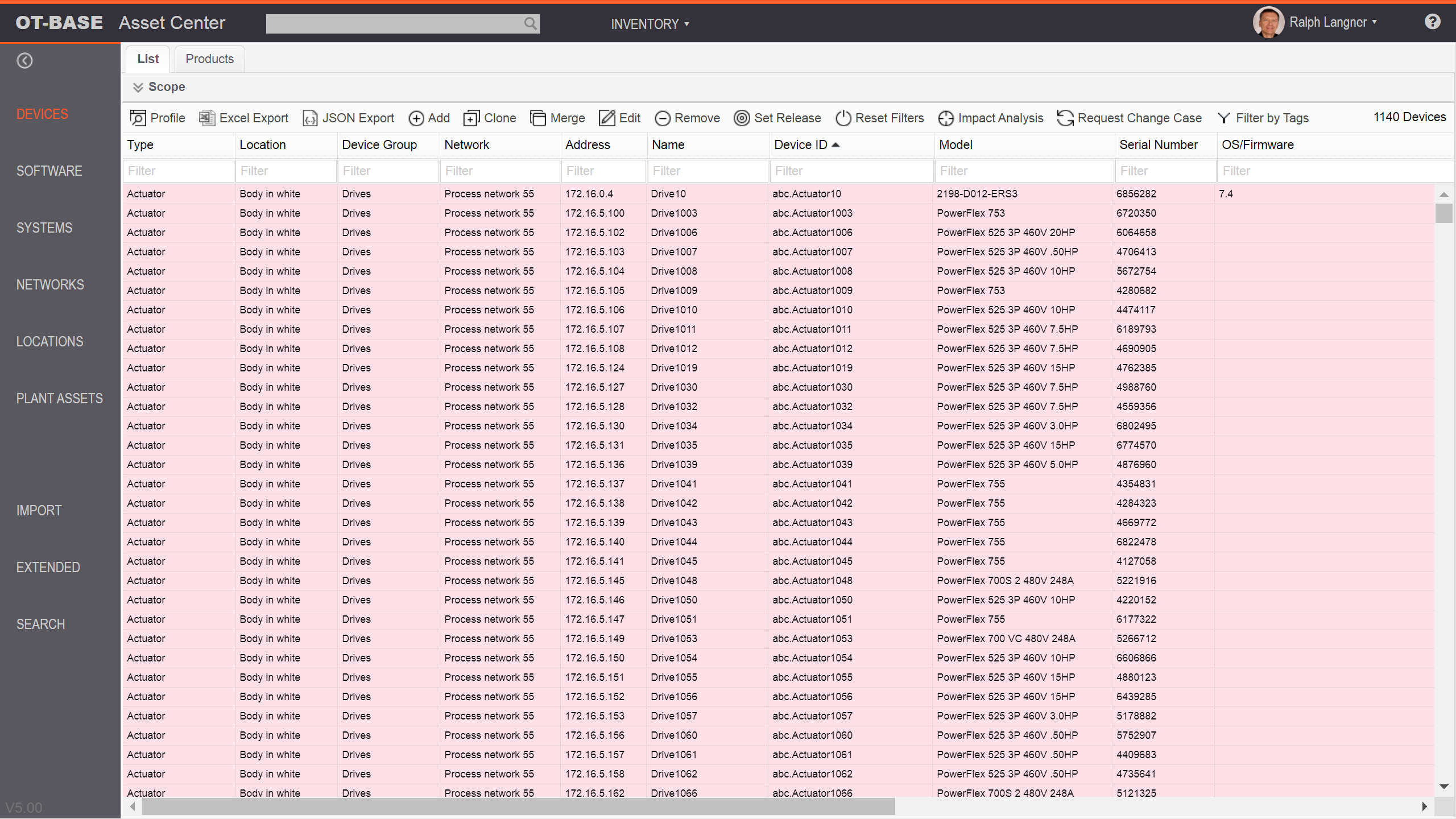 Changing column width
In order to change column width, point to the column delimiter that you want to move and drag it to the desired position. In the following example we have increased the width of the model field by dragging the right column delimiter to the right: