The main menu can be accessed in the title bar of the browser window.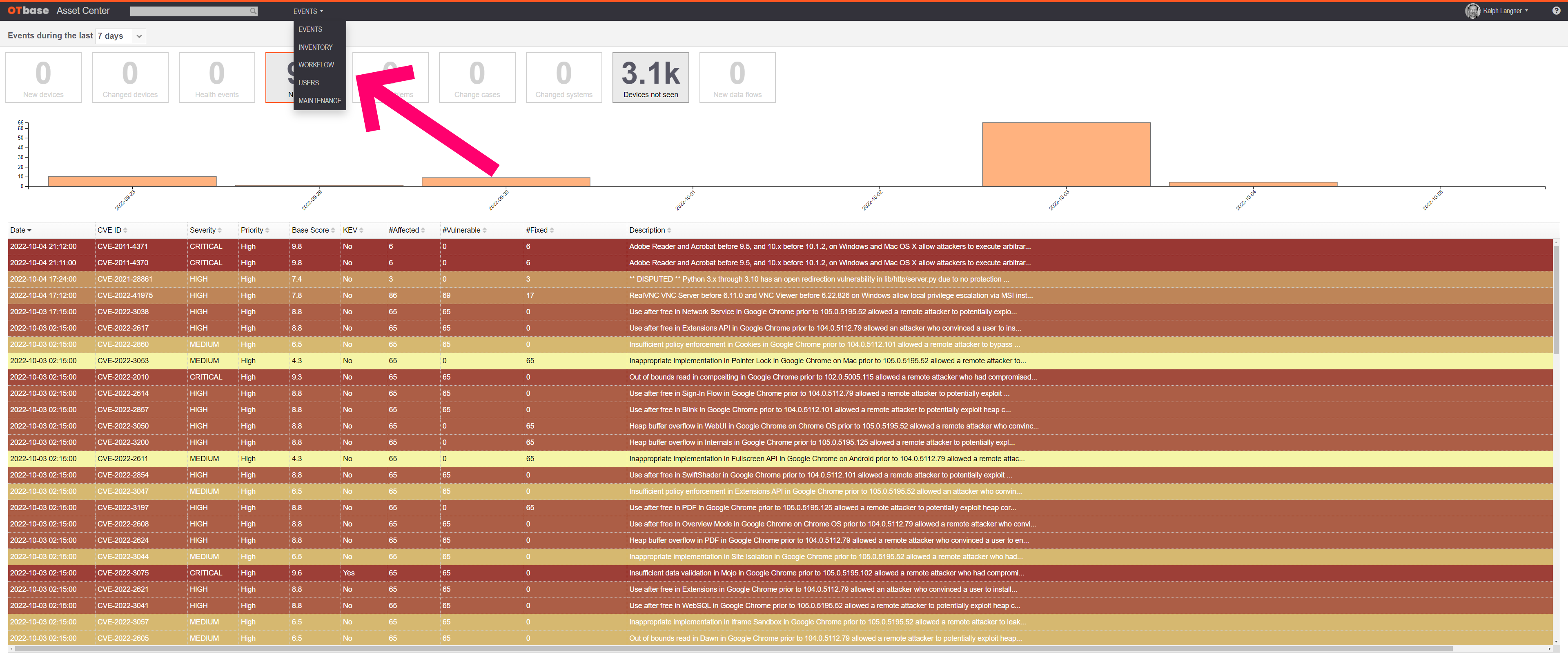 Note that you may not see all the menu items listed, depending on your access rights.
The menu items link to the following functional areas:
EVENTS
The events page with information about recent events. This is also the default page when you log in.
INVENTORY
The asset inventory.
WORKFLOW
Workflows for change management, problem management, vulnerability management, and managing configuration policies.
USERS
The user management.
REPORTS
Access to predefined reports.
MAINTENANCE
System management.