The location inventory holds information about physical (geo-spatial) locations where OT devices and processes reside. It can be accessed at INVENTORY/LOCATIONS.
The location tree
Locations in OT-BASE can be organized as a tree, starting from a top level that may cover an entire continent or state, and going down to smaller units such as rooms and cabinets.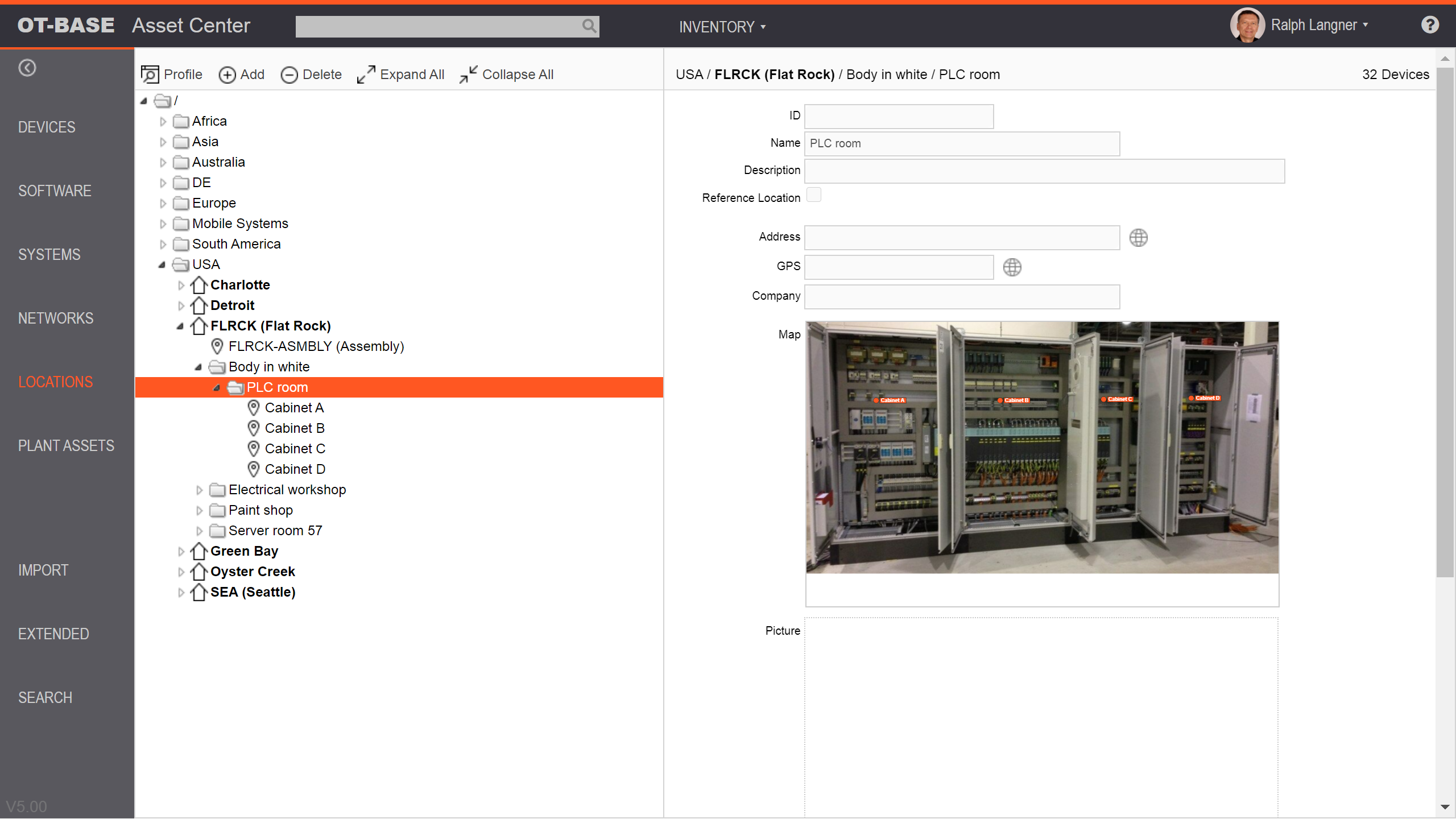 Some locations appear in boldface and with a home icon. These are reference locations that allow for better orientation in the tree. A reference location is usually a production site; however, for installations where there is only one site, it may as well designate buildings.
The location details pane
After selecting a location or sub-location, details on that location are shown in the details pane on the right. If there is a map shown, you can zoom and pan this map to inspect details. Any hotspots in the map refer to the sub-locations of this location, which can also be seen in the location tree.
Note that the number of devices residing at the selected location is shown in the upper right corner.
If there is a street address or GPS location, you can view the location in Google Maps by clicking on the globe symbol.
Network topology for a location
You can pull a network topology diagram for the selected location by clicking on the Topology button.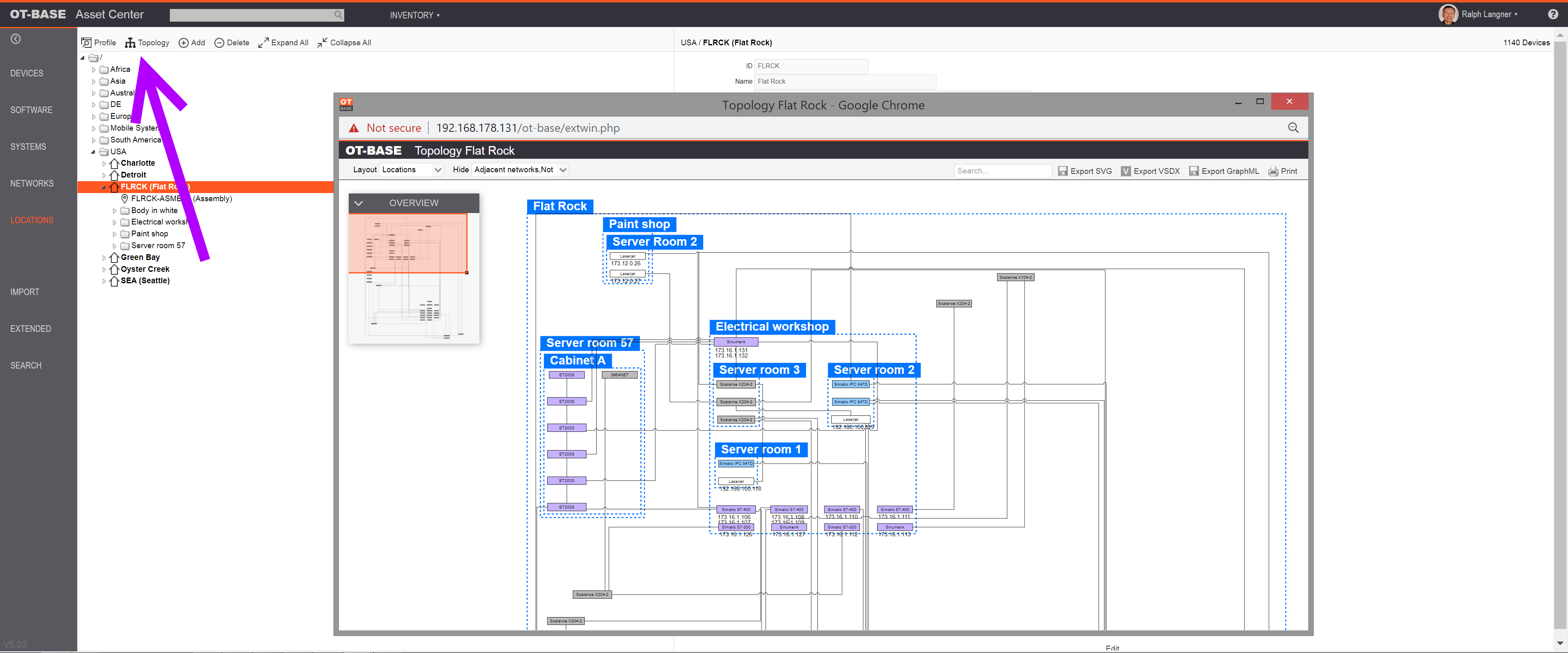 Note that a topology for a location with many devices, such as a whole site, may take quite long.
Video