From time to time Langner issues product patches for small changes that don't warrant a complete container shipment. You can install these patches in the MAINTENANCE area when clicking on the Patch tab.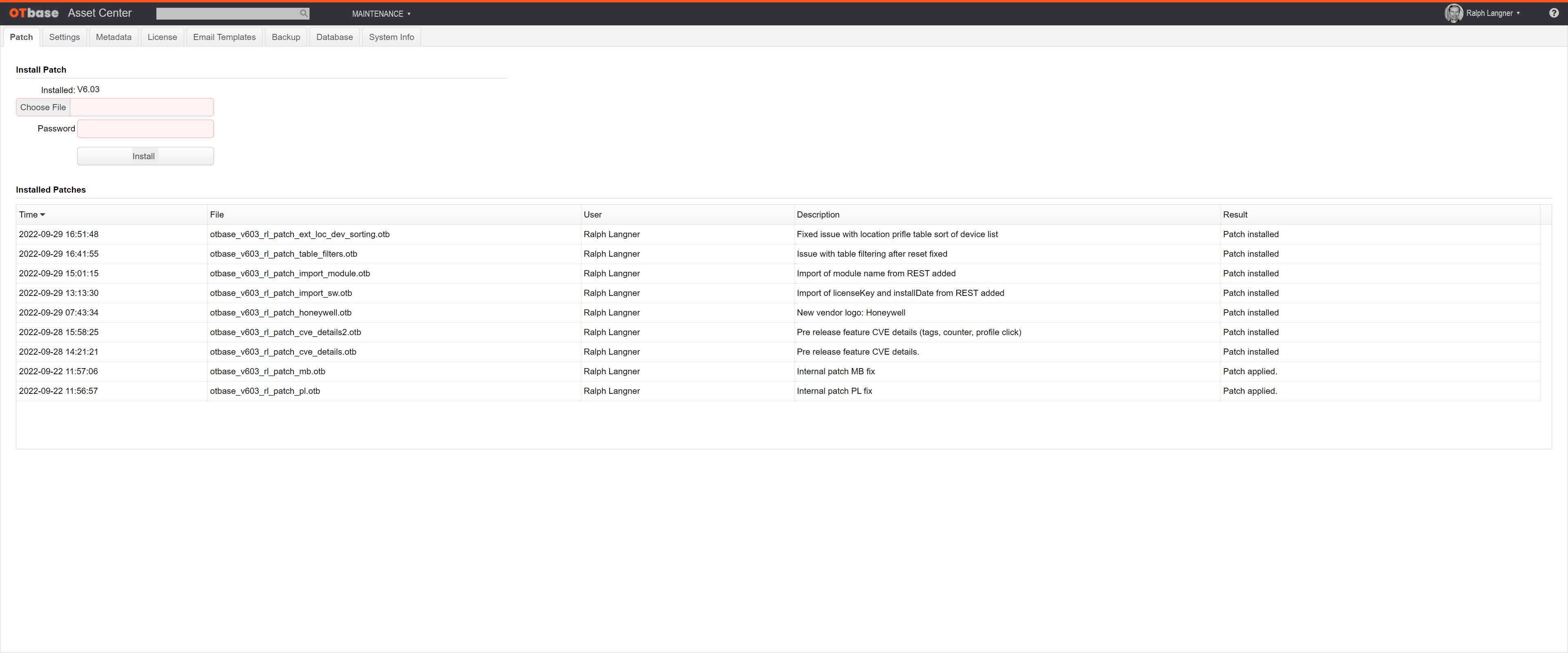 Enter the filename of the product patch and the password, then click Install -- that's it.
In Installed Patches list you see all the patches that have been installed for the present release. When you install a new release of OTbase Asset Center, the list will be cleared since patches only affect the release for which they have been furnished.