A lot of general settings can be configured in the Settings tab.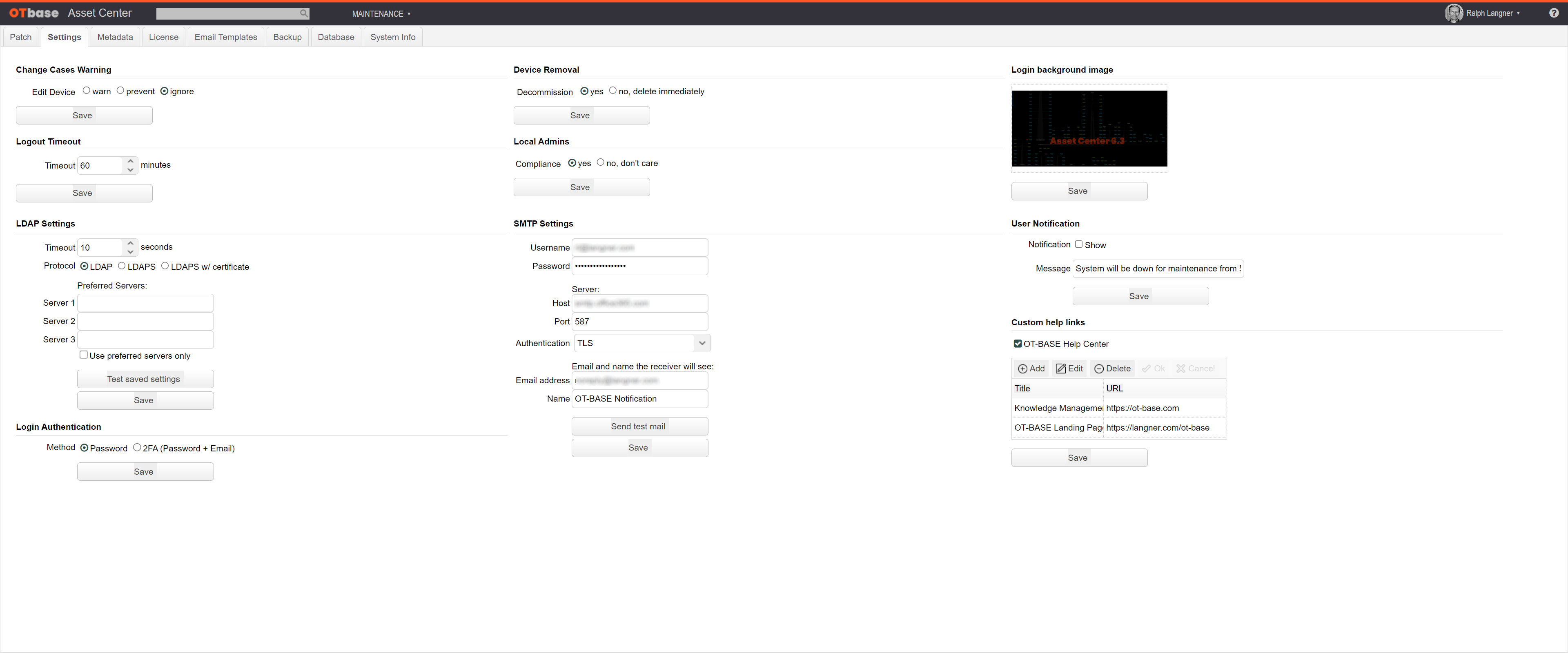 Change cases warning
The "Change Cases Warning" radio buttons determine if users will get a warning if they try to manually edit asset data for an asset that is not part of an open change case.
If that warning is undesired because your organization doesn't use the Change Management workflow of OTbase, select "ignore". On the other hand, if you want to prevent users from manually changing asset data for assets for which there is no open change case, select "enforce".
Logout Timeout
The "Logout Timeout" is the general default value for the inactivity timer that OTbase keeps for session management. A user will automatically be logged off when there was no interaction for the duration of that timer. Note however that this default setting can be overwritten in the user management area.
LDAP Settings
The "LDAP Settings" allow you to specify a timeout for connecting to an LDAP server. If your organization runs multiple LDAP servers, you may tell OTbase which servers to try first, in the interest of reducing login time for LDAP authentication.
Login Authentication
Allows you to select between one-factor and two-factor authentication. When selecting two-factor authentication, users will receive an email with a login code that must be provided in order to log in. Note that selecting 2FA will result in users without a stored email address no longer being able to log in.
Device Removal
OTbase allows you to track the lifecycle stage of devices from planning to removal. This setting determines what is going to happen with devices that you remove from the inventory. If you select Decommission = Yes, devices will not be erased from the database but will be assigned the lifecycle stage "decommissioned". You will still be able to see decommissioned devices if you check the "decommissioned" box in the scope selector.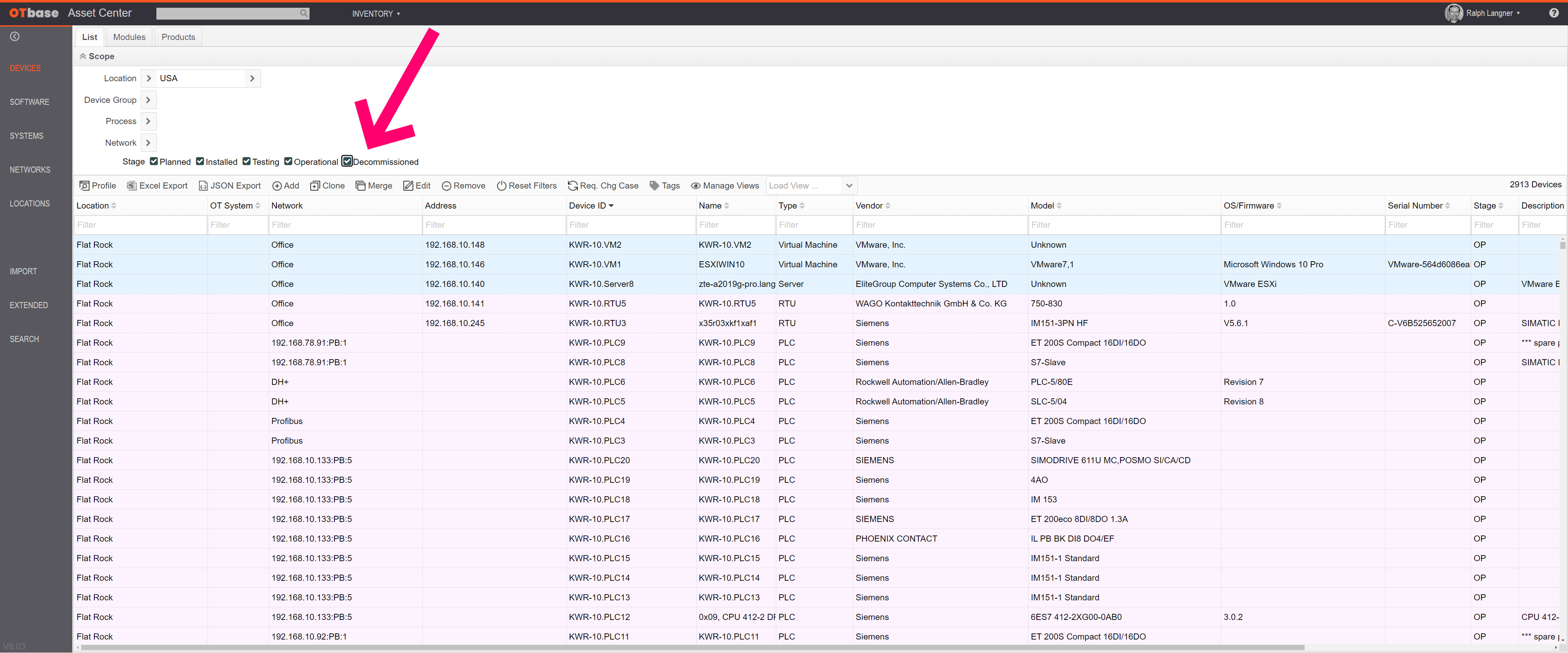 If you set Decommission = No, then removing a device from the inventory will delete the respective record in the database.
Local Admins
OTbase can expose local admin accounts for your Windows PCs and allow you to approve or disapprove the use of specific accounts in the Audits Workflow.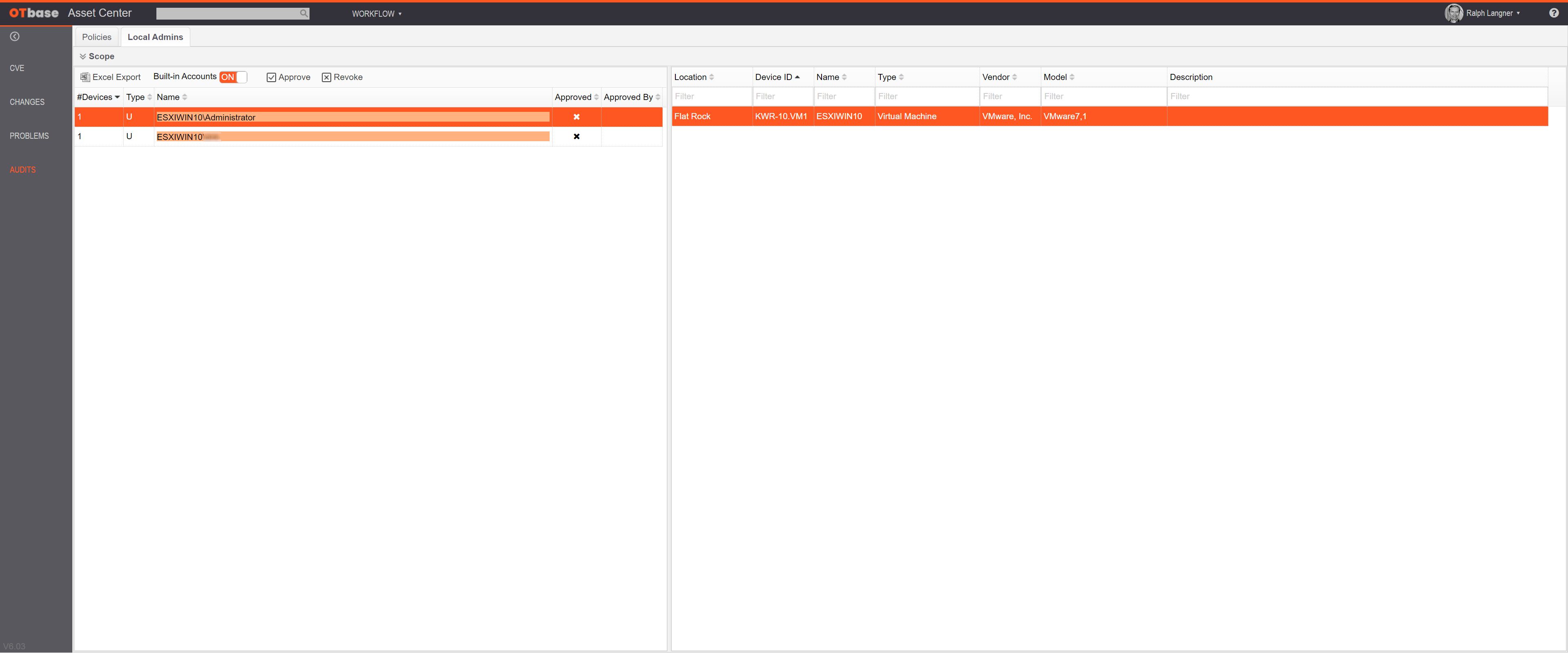 This setting determines if the presence of unapproved admin accounts is highlighted in the Compliance section of device profiles.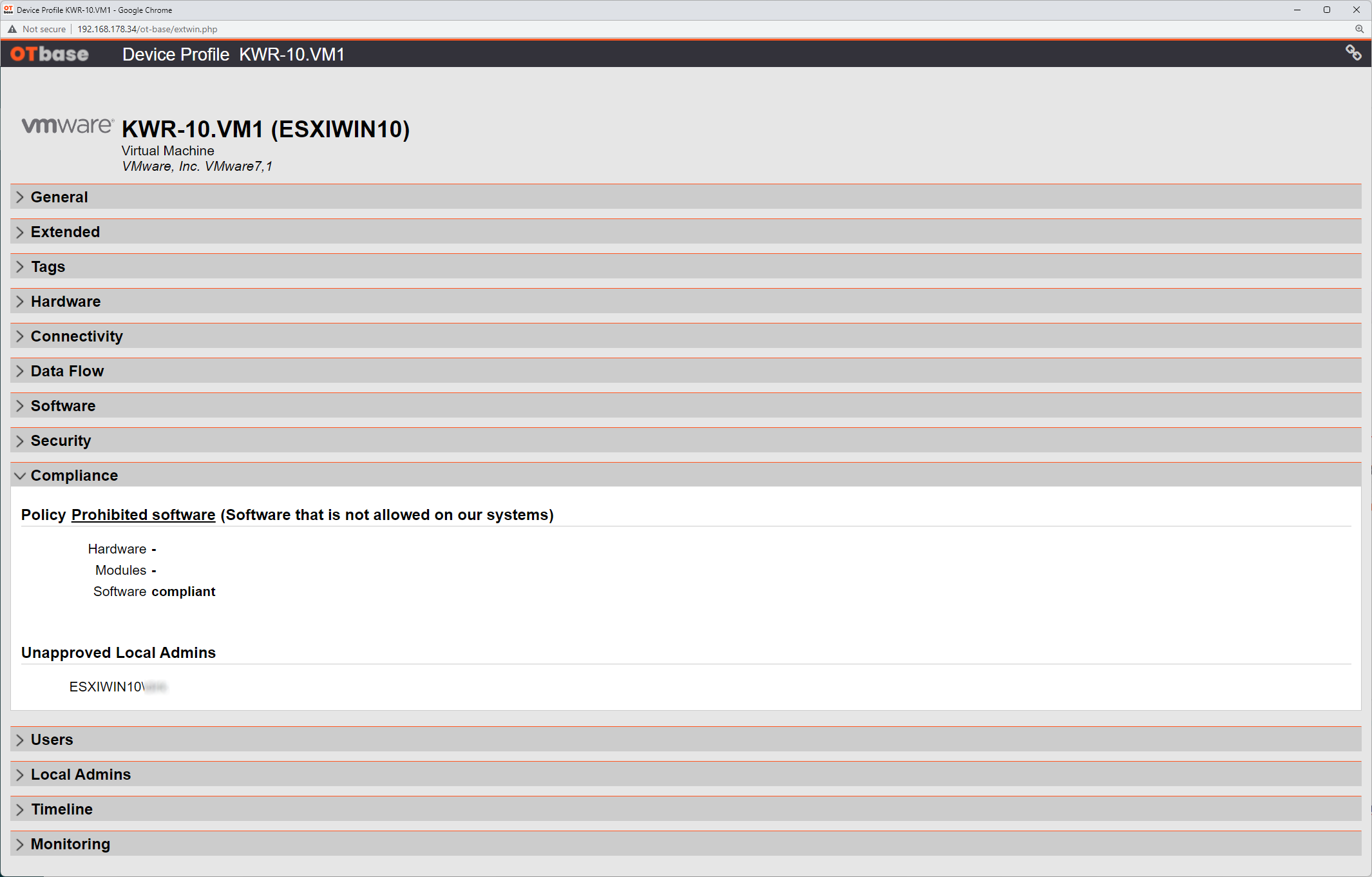 SMTP Settings
The "SMTP Settings" allow you to configure the connection to your email server. For more information on email sending read the article Setting up email notifications.
Login background image
The "Login background image" allows you to set a wallpaper for the login screen, which may yield a better user experience, particularly if you use some corporate image from a production line, company headquarter etc. As a general advice, black and white images often look better than colored ones.
User Notification
Here you can enter a text that will be displayed in a banner on every page. This is convenient for notifying users of an impending shutdown that you need to do e.g. for updating OTbase Inventory.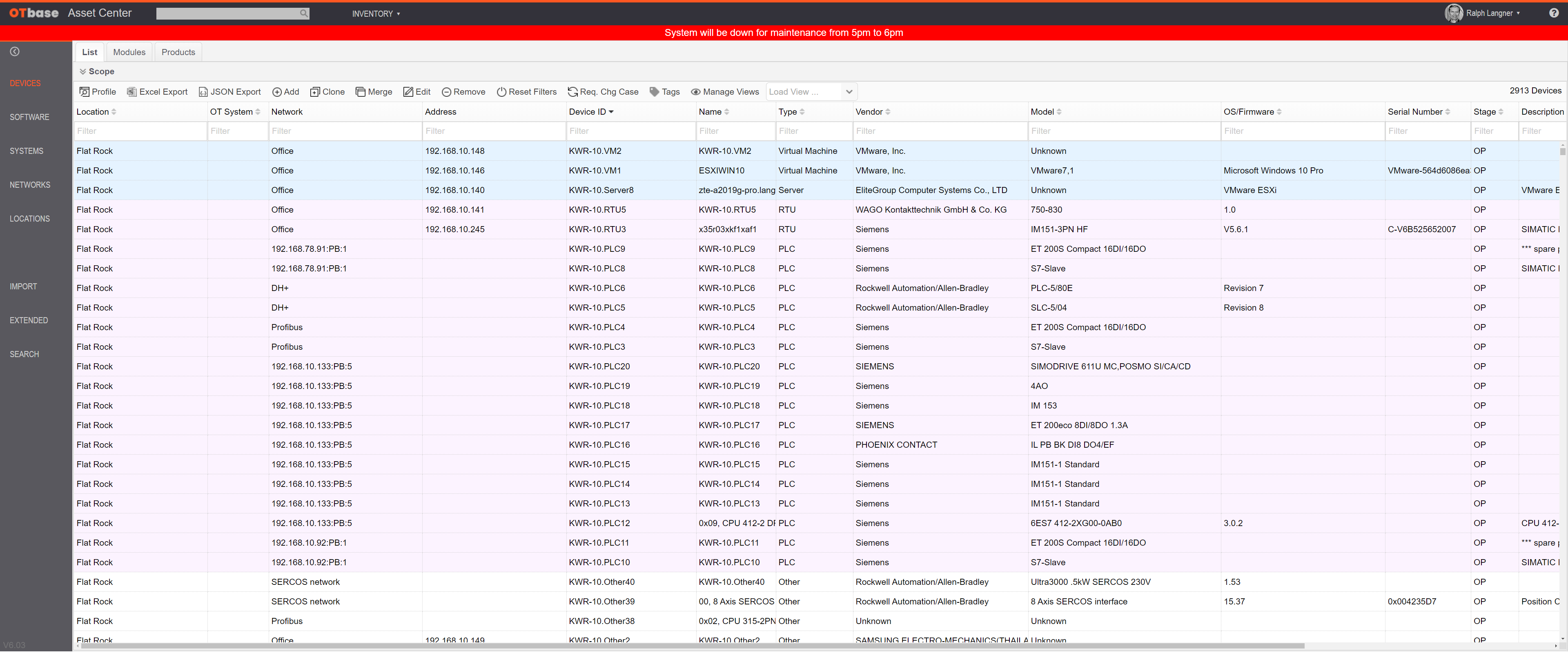 Custom help links
You can customize the help links that OTbase Inventory displays when hovering over the question mark in the upper right corner.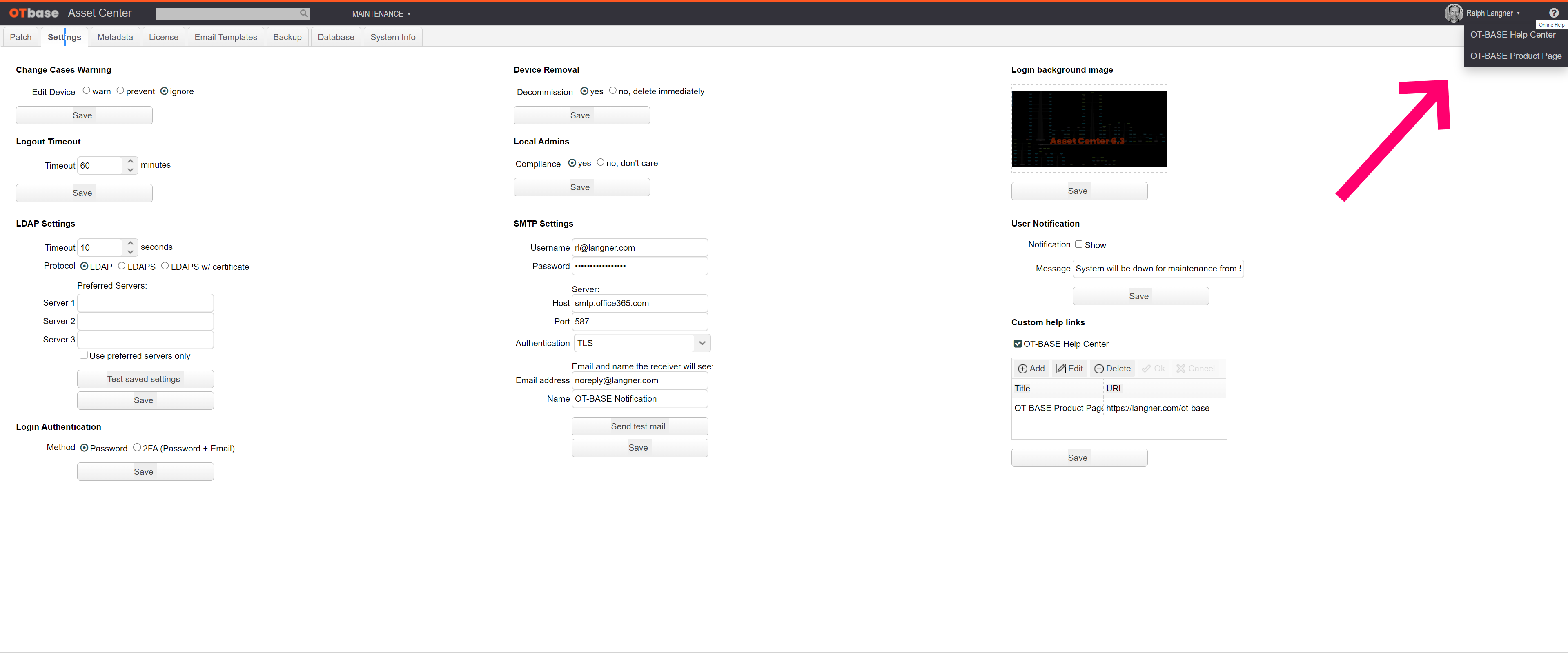 When unchecking the box "OTbase Help Center", the default link to OTbase Help Center will no longer be offered. In addition you can add your own links, for example to internal documentation, in the table below the checkbox.