Among the most powerful features of OTbase Asset Center is the capability to filter results by numerous criteria, without having to learn a database query language.
For most tables you will be able to filter output, so that only entries with matching characteristics are shown. For example, if we only want to see the newer ControlLogix PLCs, we can filter the Model column using the string "1756-L7".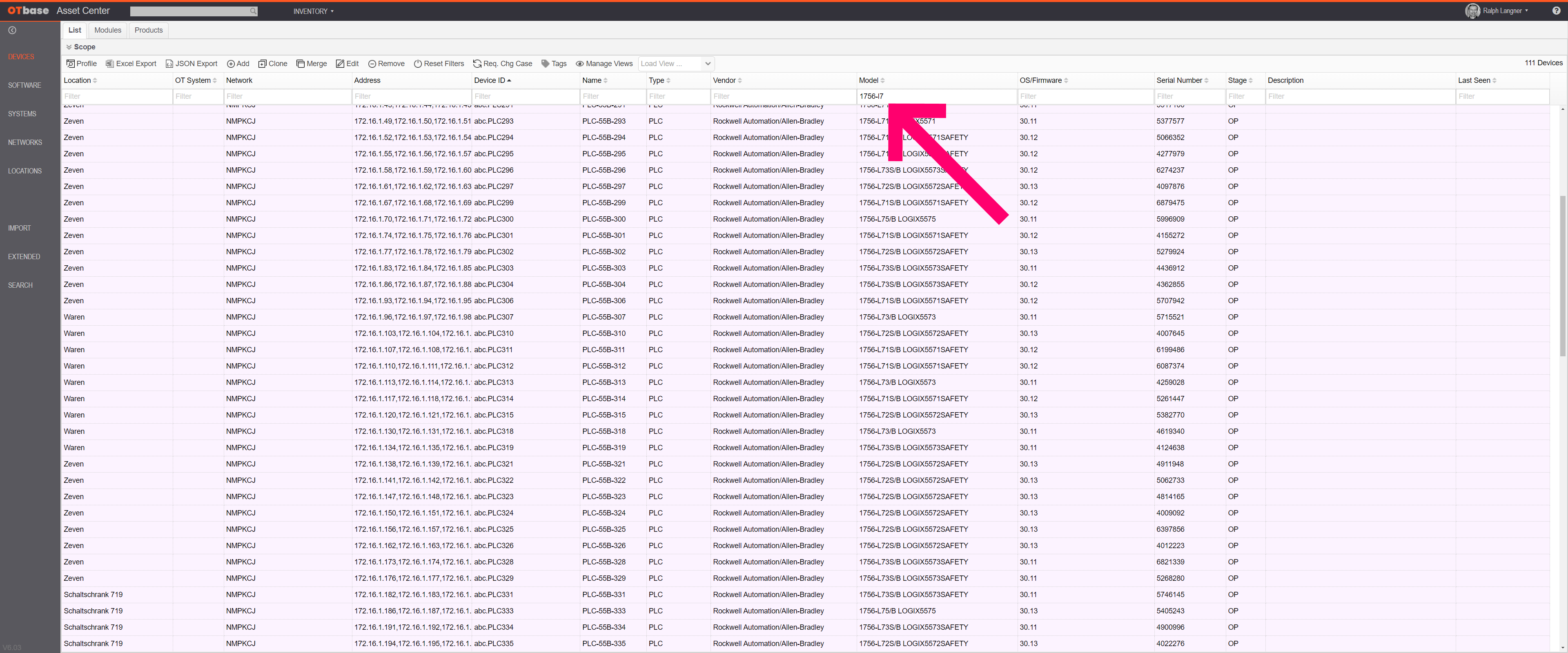 Note that the list is filtered as you type your filter expression. You don't have to hit Enter to start your filtering.
You can combine filter expressions in multiple columns for complex queries.
Filter expressions are not case sensitive.
Wildcards
You can use the percent sign as a wildcard in filter expressions. In the following example, we want to limit the output to only show safety PLCs. This can be easily accomplished by adding %safety to the filter expression.