The problem management workflow allows you to log problems such as incompatibilities or electrical trouble in order to inform other users about the problem and, best case, potential solutions. Different from incident management and unscheduled maintenance, problem management is mostly concerned about issues that cannot be resolved with standard troubleshooting tactics, and/or can be prevented by using appropriate steps or configurations.
You can associate a problem with an individual device or a software product. The problem will then be indicated in the device profile, in the hardware product profile of the device, and in the software product profile (depending on whether a hardware or a software problem was logged).
Logging a problem
In order to log a problem, go to WORKFLOW/PROBLEMS where you see a list of all problems. Click on "Add", which brings up the add/edit problem dialog.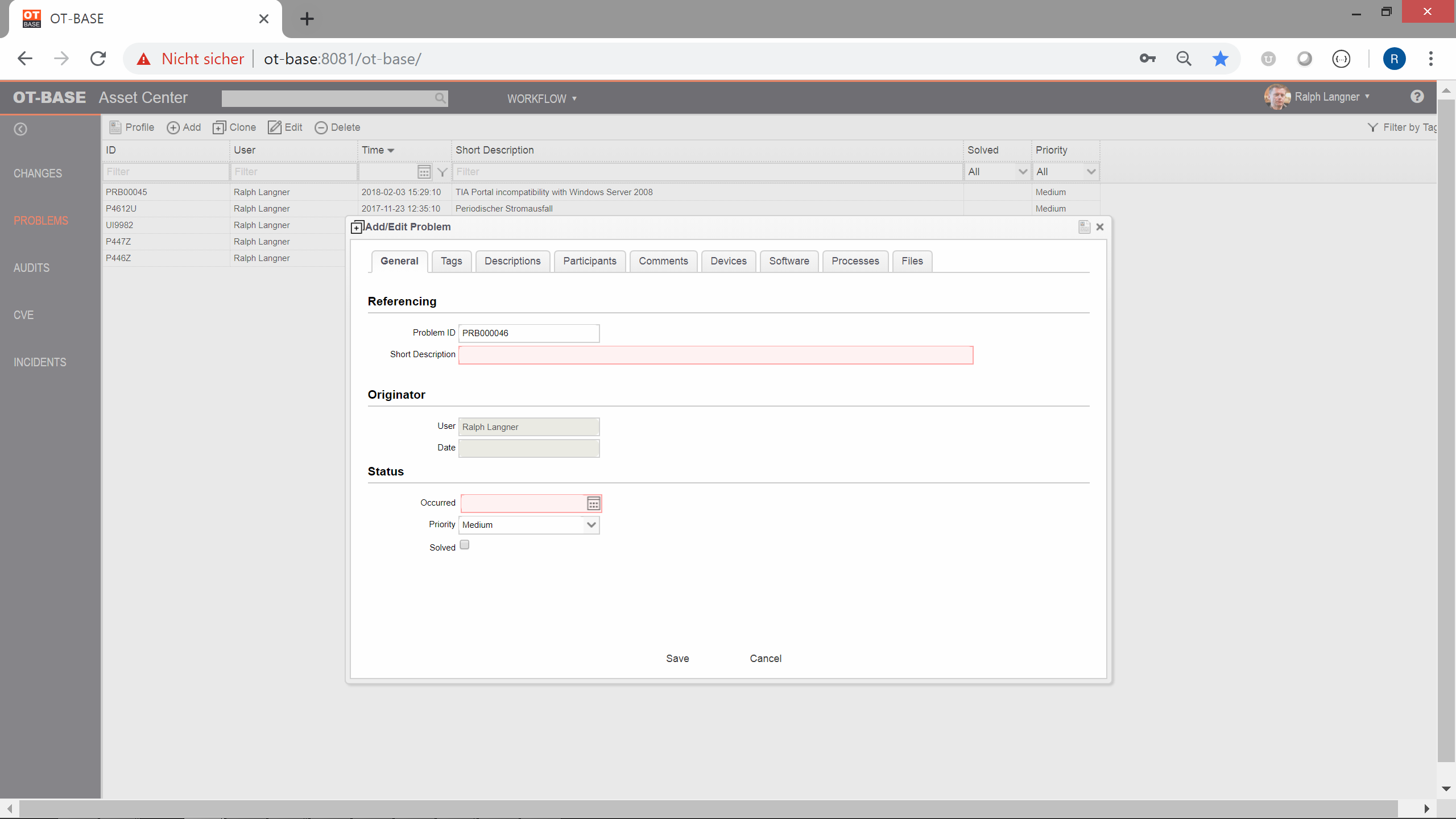 Now you have the opportunity to document when the problem occured, and the severity (priority) of the problem. In the other tabs you can assign user defined tags, a description of the problem and the solution (if existing), involved users, any additional comments, and the affected devices, software products, and manufacturing processes. You can also attach files to the problem report, such as pictures.
Problem profile
Once that a problem is logged, its profile with all associated information can be accessed either in the WORKFLOW/PROBLEMS section or by clicking on the problem link in a device, hardware product, or software product profile.