OTbase Inventory has a special page for system administration tasks. You can access the system maintenance page in the main menu via the MAINTENANCE item.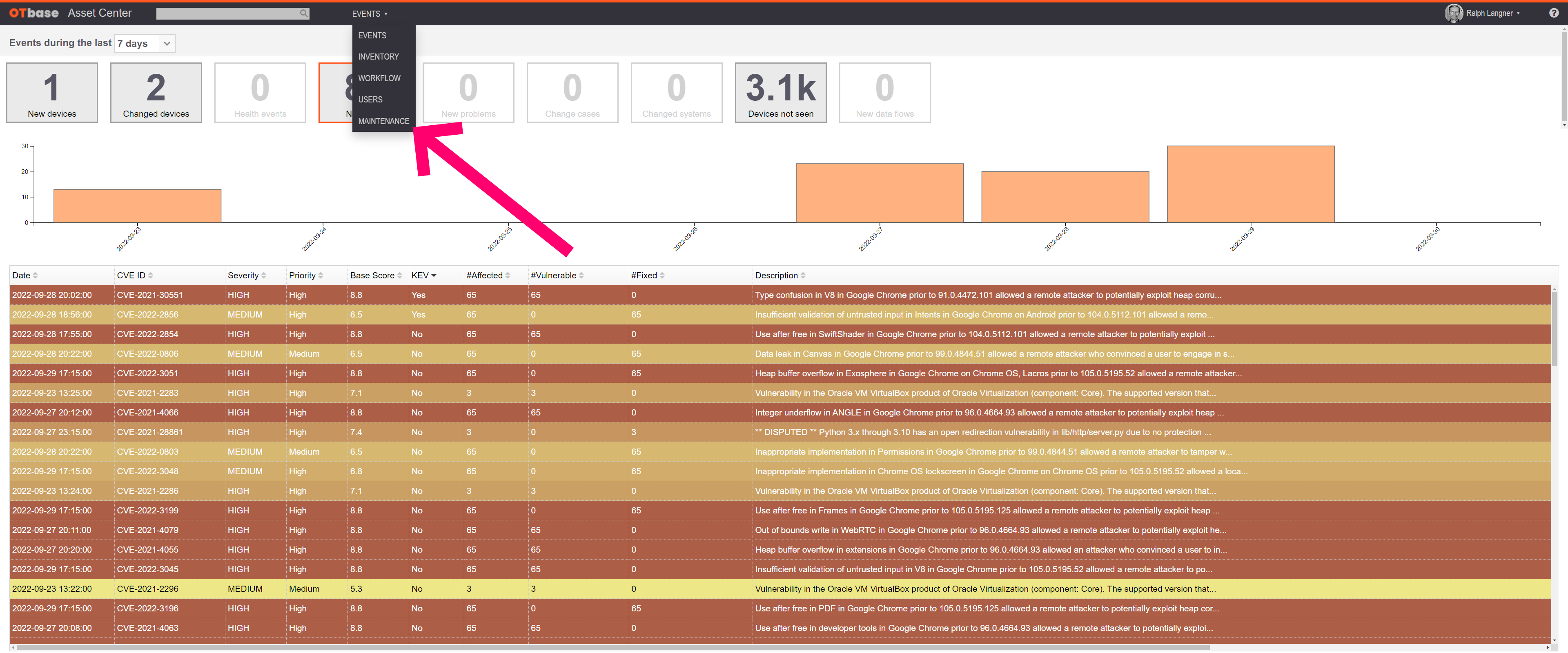 Required access rights
This page is only accessible if you log in as "admin", or if you are member of a user group with the "Maintenance" persmission set to "Yes".