OTbaseAsset Center lets you check of your local administrator settings for Windows computers are in order. Click the "Local Admins" tab in WORKFLOW/AUDIT to see a list of local administrative users and groups. Each list entry shows the number of devices for which the account applies, which is also visualized as a bar graph. Selecting an entry with left-click will display the devices that use this account in the right pane.
You can open the device profile of any of those devices with double-click.
Scope selector
A scope selector allows you to narrow the scope to a specific site, network, OT system etc.
Approval process
You can approve accounts by selecting one or more entries and clicking "Approve". If you accidentally approved an account, select the account and click "Revoke".
For approved accounts, the bar graph in the left pane will be shown in blue.
Compliance information in device profiles
You will also see entries in the compliance section in device profiles, indicating whether a Windows computer is using approved or non-approved administrative accounts.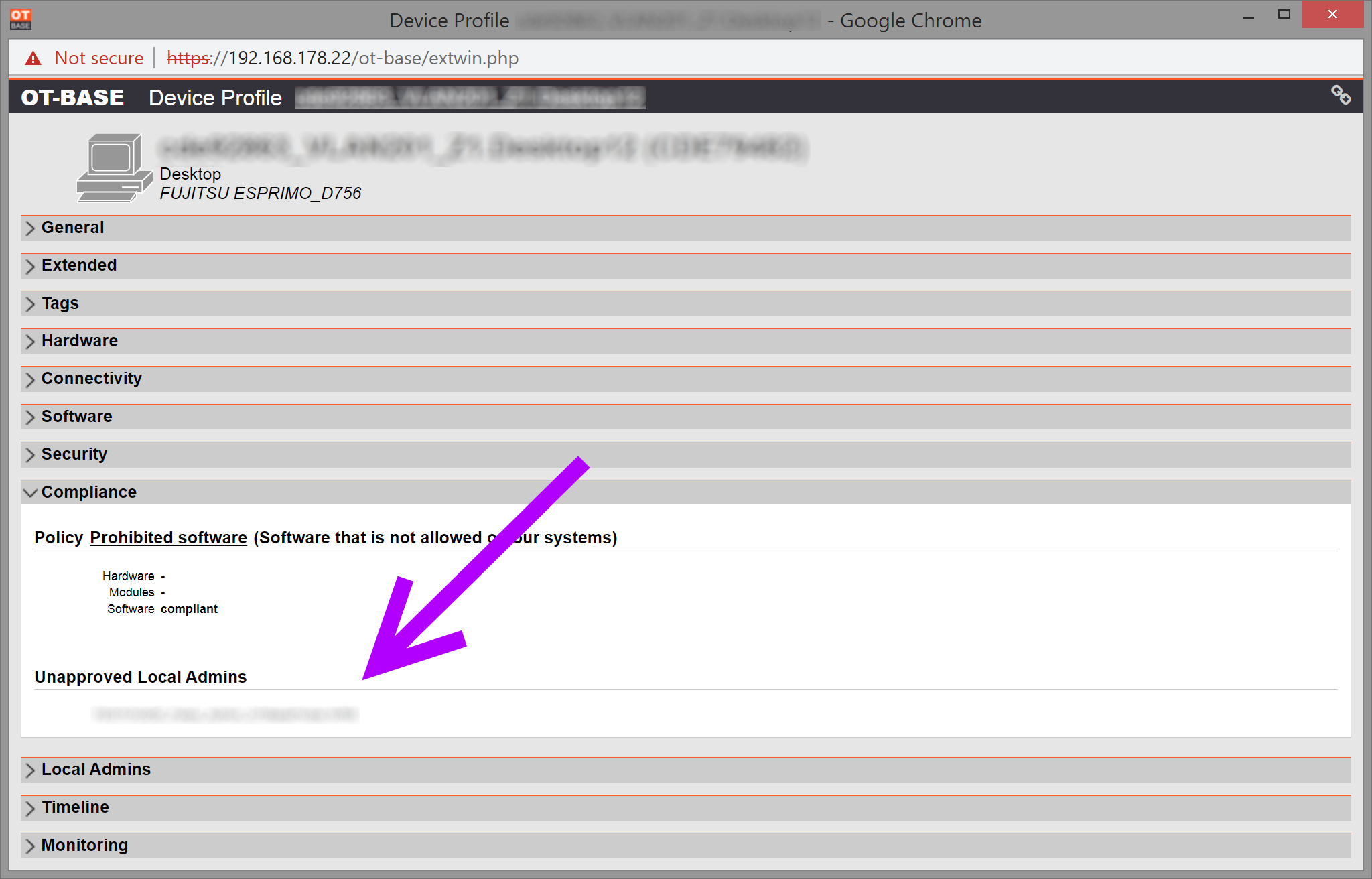 If you are not interested in compliance information about local administrative accounts, you can turn the feature of in MAINTENANCE/Settings.