1. Installing the Infinity JSON Plugin
After installing Grafana locally, open your web browser and go to http://localhost:3000. Grafana's default credentials are set to username: admin and password: admin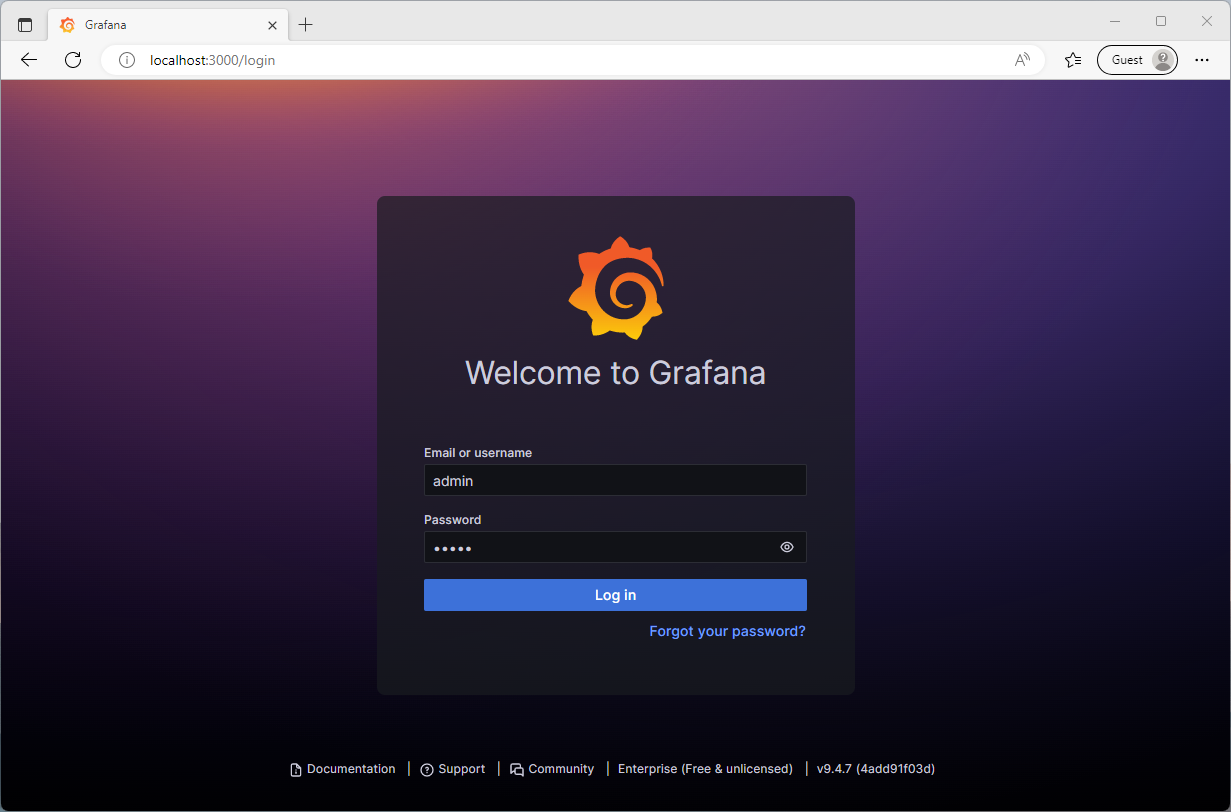 Once you have logged in, follow these next steps to install the Infinity JSON plugin.
On the left hand menu, hover over the gear icon (bottom left) and select plugins
In the Search dialog box, search for Infinity and select it from the results.
On the Infinity details page click install to add the plugin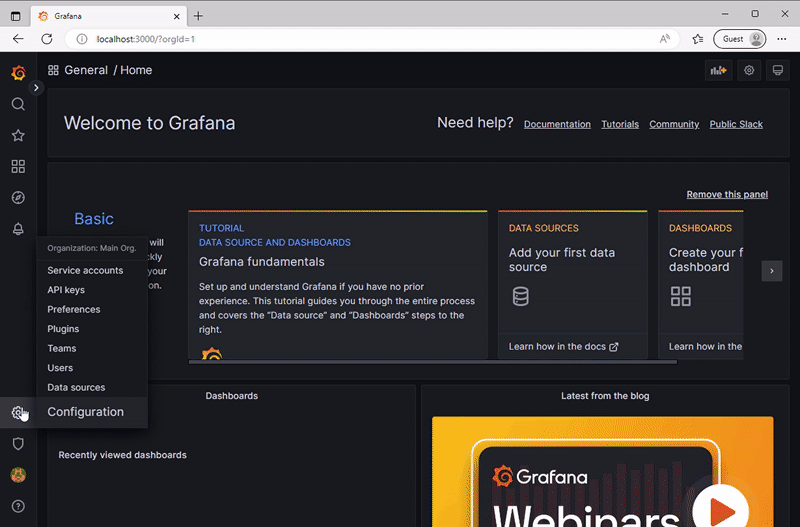 3. Adding a Data Source
Now that you've successfully installed the Infinity JSON plugin, lets add a data source. Click on the Create a Infinity data source button as shown in the image below, then follow the instructions.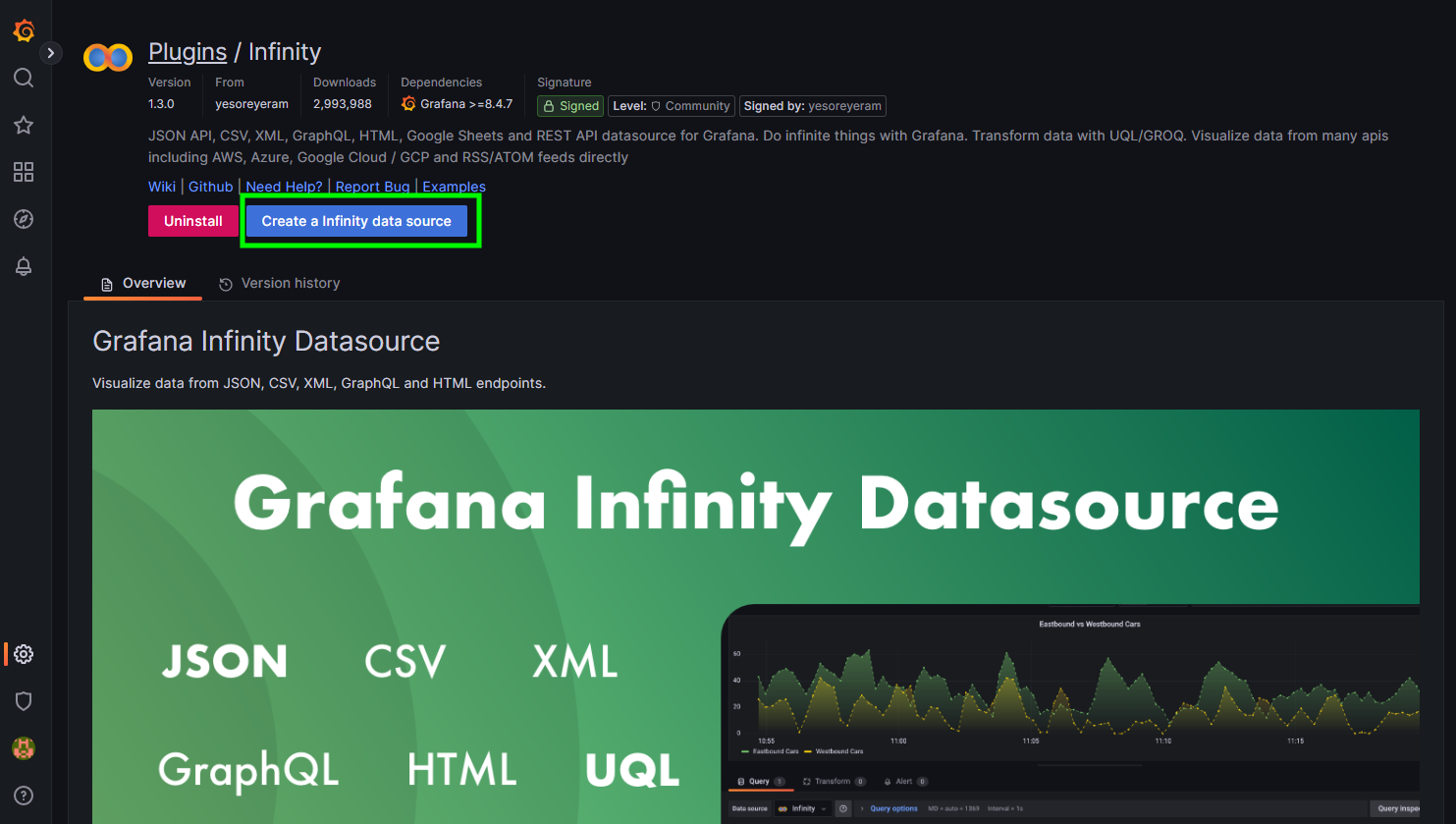 Specify a name for your data source
In the Section labelled Authentication, select Basic Authentication and

Add your credentials and
Specify your OTbase base URL/server address (for example: "http://10.0.0.101)

From here you can leave everything else set to their default (or blank) and click "Save & Test"
Note: If using https source, then under TLS/SSL & Network Settings click "Skip TLS Verify"