Tags are a convenient way to attach use case and user related information to devices that you can use when searching for a device or group of devices.
In order to attach a tag to a device, you must have read/write permission for that device.
Assigning a tag to a device
Select the device that you want to tag in the device inventory and click on Edit. In the edit dialog, select the Tags tab.
Changing the properties of an existing tag
You can modify the content and color of an existing tag by dragging it on the tag edit area in the Tag dialog. After dropping the tag, the tag edit dialog will pop up where you can change tag content and color.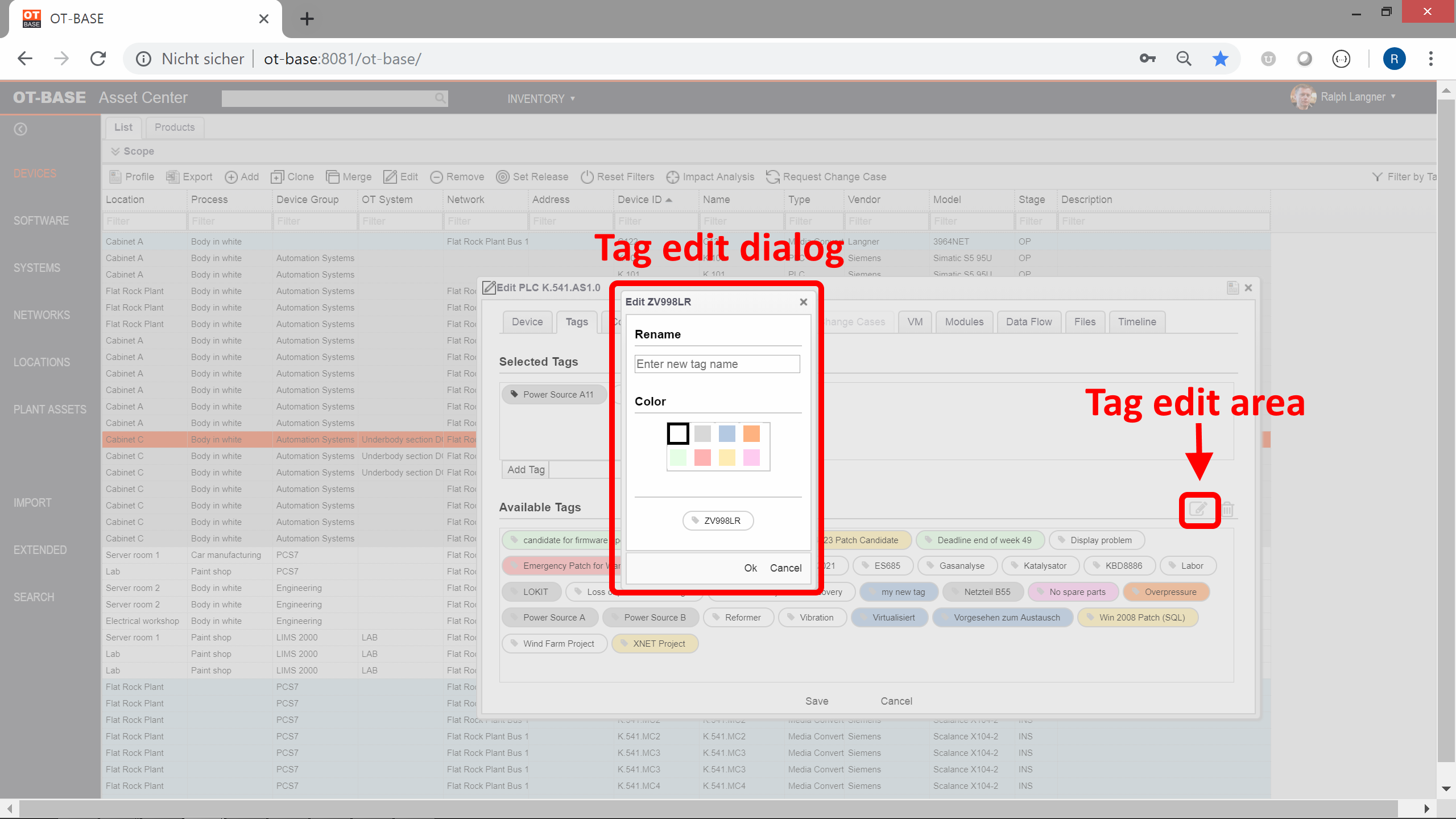 Deleting tags
In order to delete a tag, drag and drop it to the trash icon in the tag edit dialog.
Using tags to filter the device inventory
In order to filter the device inventory for certain tags, click on the Filter by tags button in the command bar and click on the tags you want to filter for. If many tags are defined, you can search for specific tags by entering tag names in the Add edit field.
Tags in device profiles
Any tags that have been assigned to a device will be shown in a special "Tags" section in device profiles.