In production use, device details collected by OTbase Asset Discovery will be automatically transfered to Asset Center. There are, however, a few special cases when you need to import such data manually:
You have just started to experiment with OTbase and haven't yet configured all the pathways, routings, and firewall settings for automatic transfer.
You have Asset Discovery data that must be imported manually because no automatic transmission is possible, or feasible. An example would be Asset Discovery from an isolated, "air-gapped" network, where the transfer to Asset Center is done, for example, via laptop or USB stick.
To manually import Asset Discovery data, go to INVENTORY/IMPORT and select the "Asset Discovery" tab, if not active already. In the "Import Asset Data" section, click on "Choose File". In the file selection dialog box that pops up select the file that you want to import.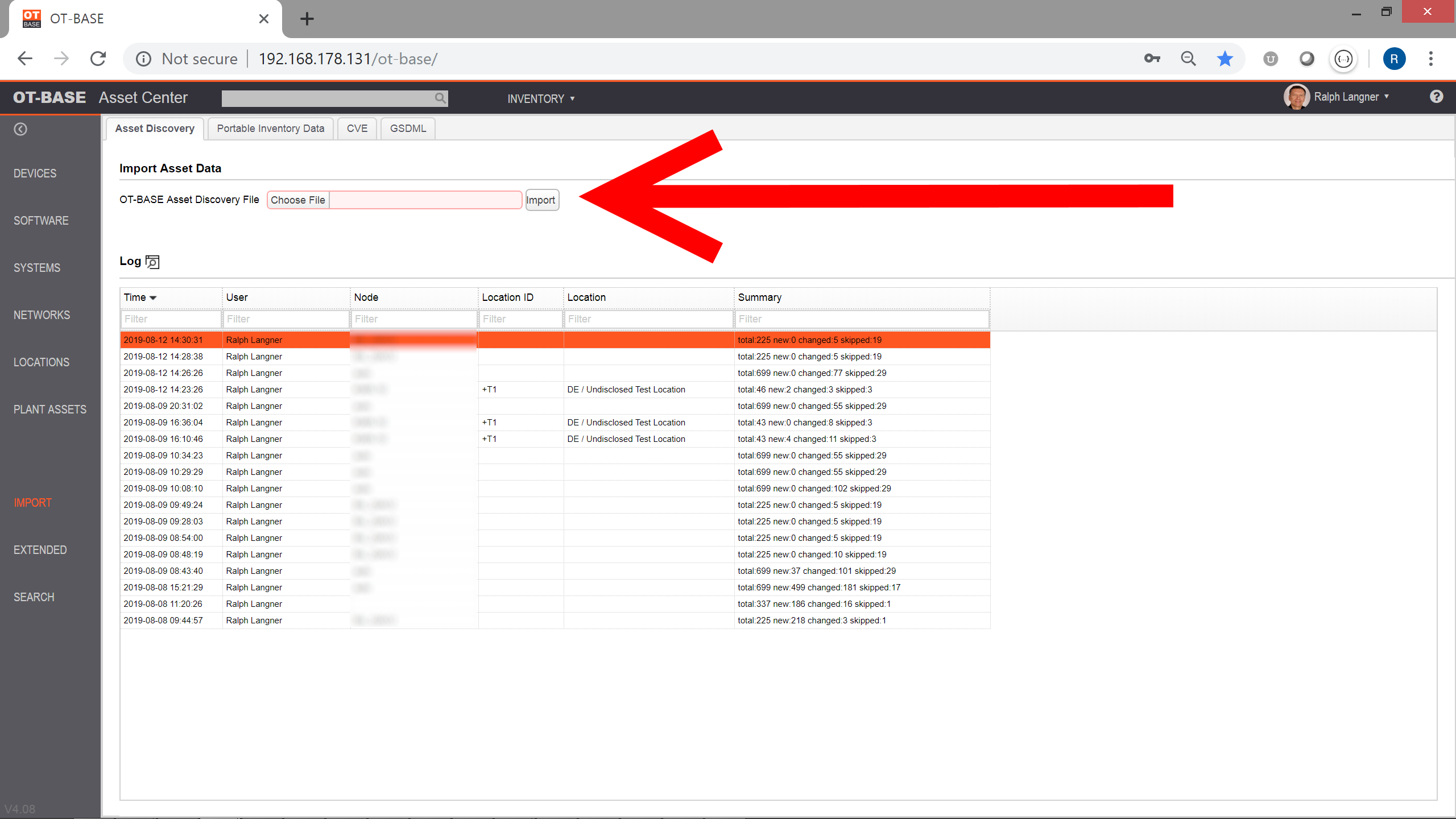 Required access rights
In order to import Asset Discovery data, you don't have to be the OTbase Asset Center administrator. Regular users can do that as well, given that they are member of a group where the "Import" permission is set to "Yes".