OTbaseXLSX Writer is a standalone (external) application that automatically generates a static OT asset inventory as an Excel spreadsheet.
OTbase XLSX Writer uses a Portable Inventory Data file exported from OTbase Asset Center as input. Based on asset data, it creates multiple sheets with different types of asset data (hardware, software, vulnerabilities). The resulting Excel file can then be shared with clients, management, regulators, or users who prefer to work with spreadsheets.
Different from the Excel exports that you can produce in OTbase Asset Center by simply clicking on "Excel export", the results produced by XLSX Writer are much more fancy and comprehensive. They consolidate different aspects of an asset inventory in different worksheets. In short, they just make for a good report-like deliverable.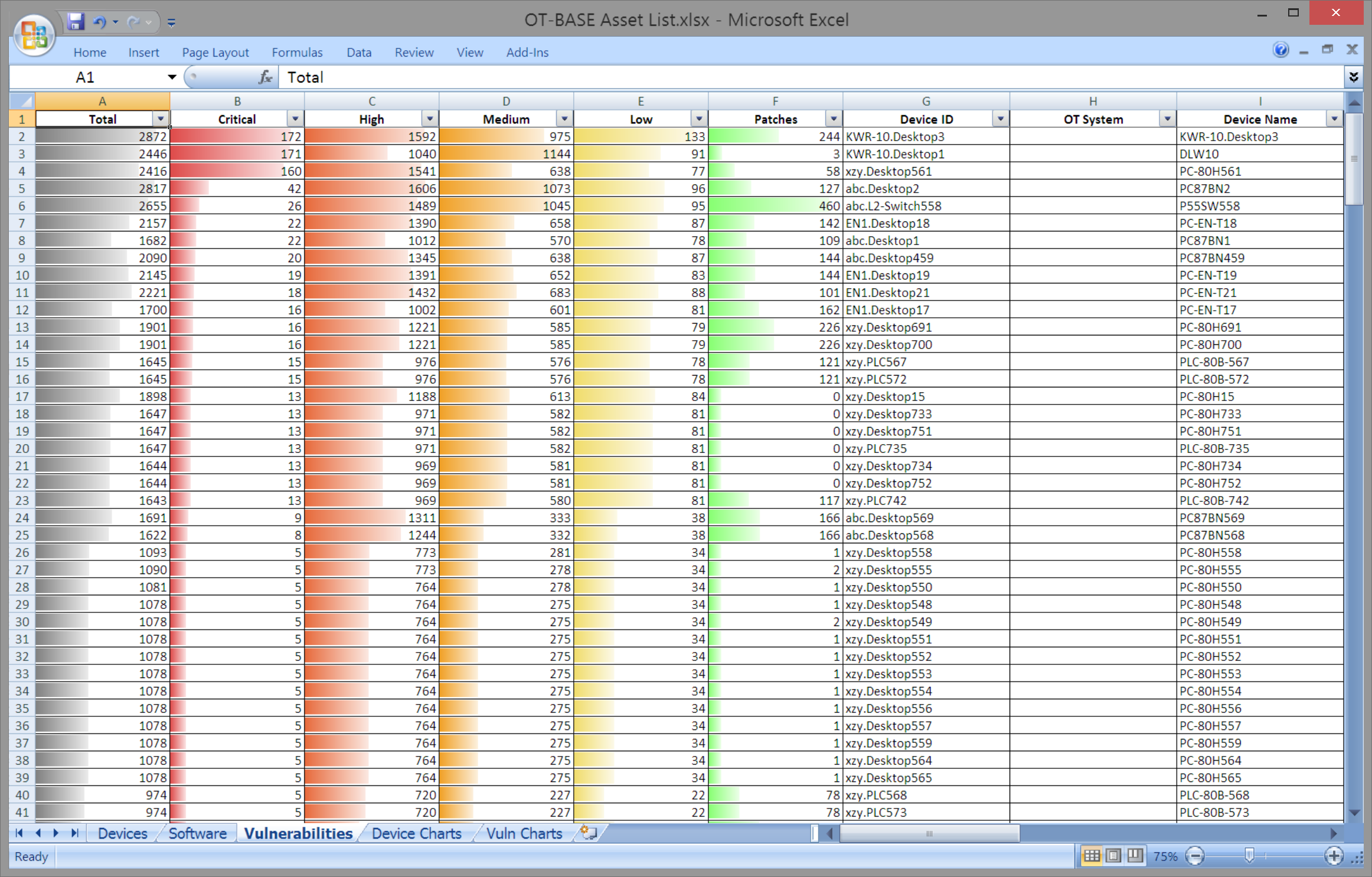 Usage of OTbase XLSX Writer is extremely simple as it only requires to select the input and output file names (assuming that you have already exported Portable Inventory Data from OTbase Asset Center).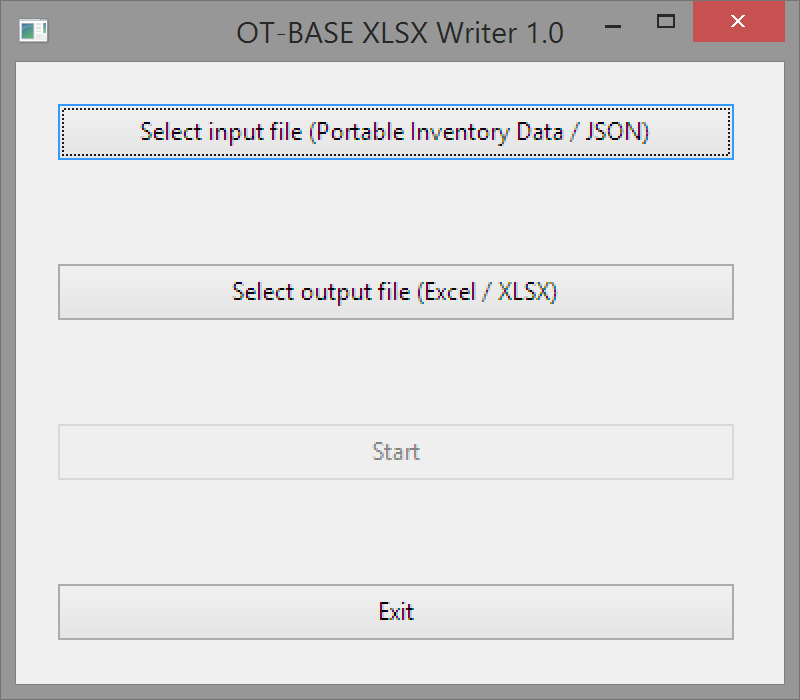 Video