After you have successfully installed the OT-BASE Asset Lookup Chrome Extension, CVE identifiers and Siemens product codes will automatically be amended by an OT-BASE icon.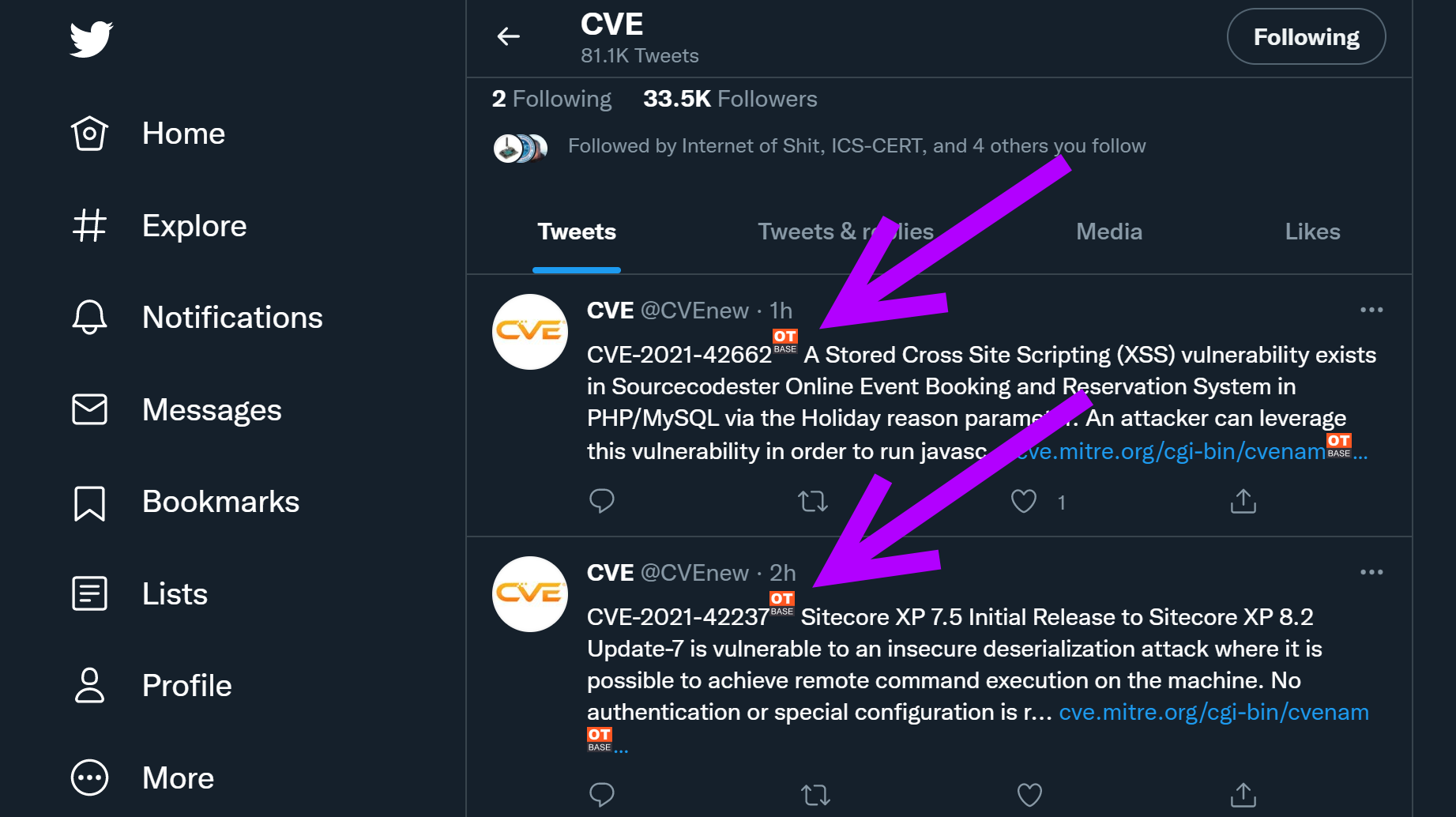 Clicking this icon will open a new browser window that will show any related assets in OT-BASE Asset Center.
Authentication and session management
Note that while you don't have to have an Asset Center session open in your browser, you will need to initially authenticate with Asset Center. This is accomplished by the regular authentication dialog from Asset Center. Thereafter, your results we be displayed.
The inactivity timer for the account you are using is in effect. This means that you will be asked to re-authenticate after a certain period of inactivity that is configured for the account you are using.
Searching for IP addresses, serial numbers etc.
You can also search for various other items besides CVEs and Siemens products:
IP addresses
MAC addresses
OT-BASE device IDs
host names and DNS names
serial numbers
hardware product names
software product names
location identifiers and location names
In order to execute a search for any of these items, mark the respective term on the web page you are viewing and bring up the context menu with right click. Then, click on "Search in OT-BASE".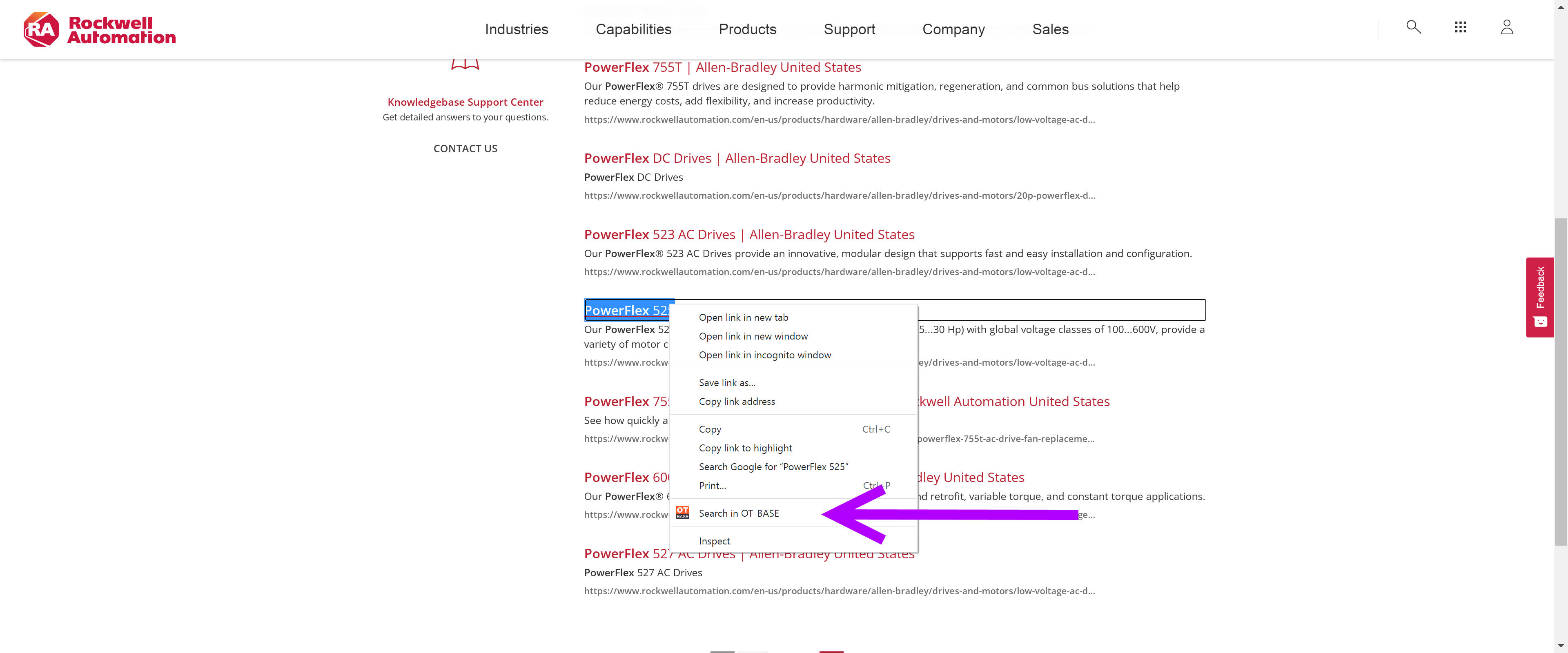 A new window will pop up with the results. In our example, the search returned results both for hardware products and for software products.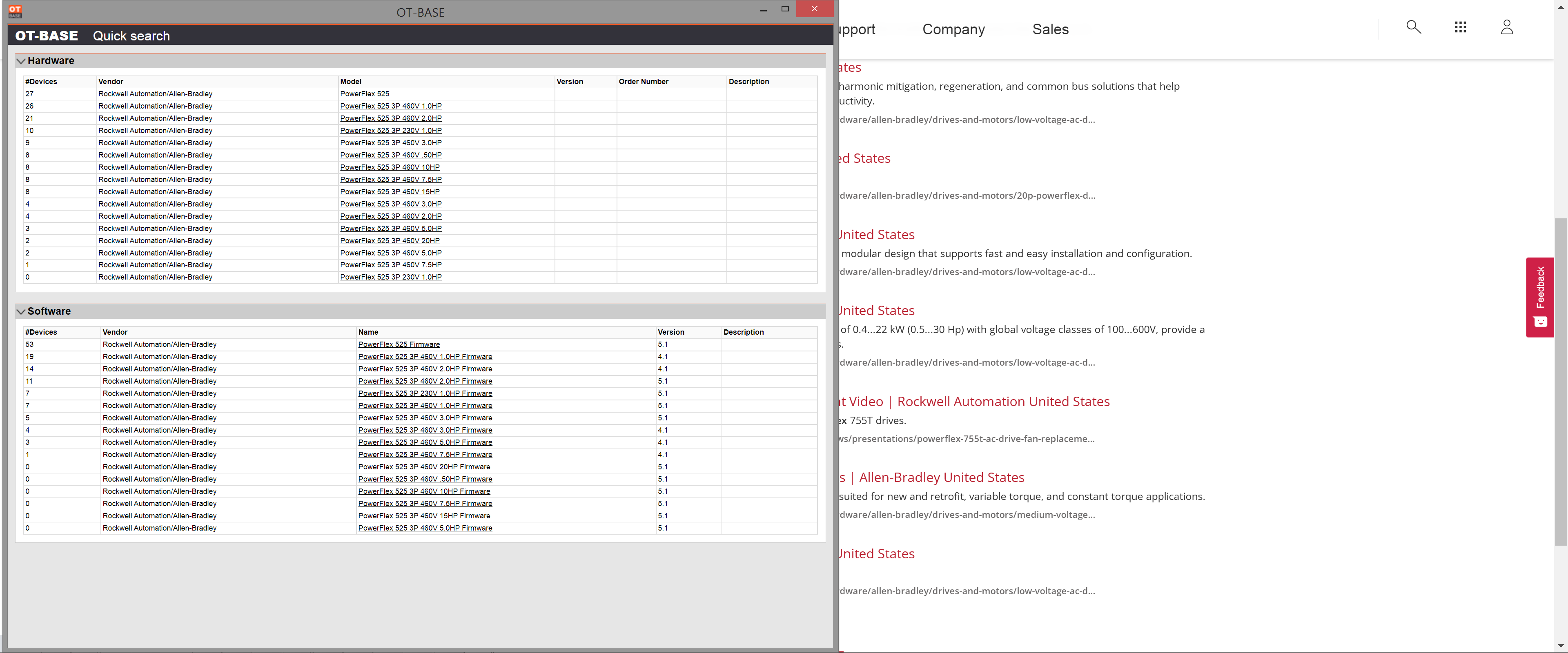 You can then use the well-known drill-down features of OT-BASE Asset Center. In our example, we want to examine the 1 HP model of the PowerFlex 525. We do so by clicking on the product link, which brings up the hardware product profile: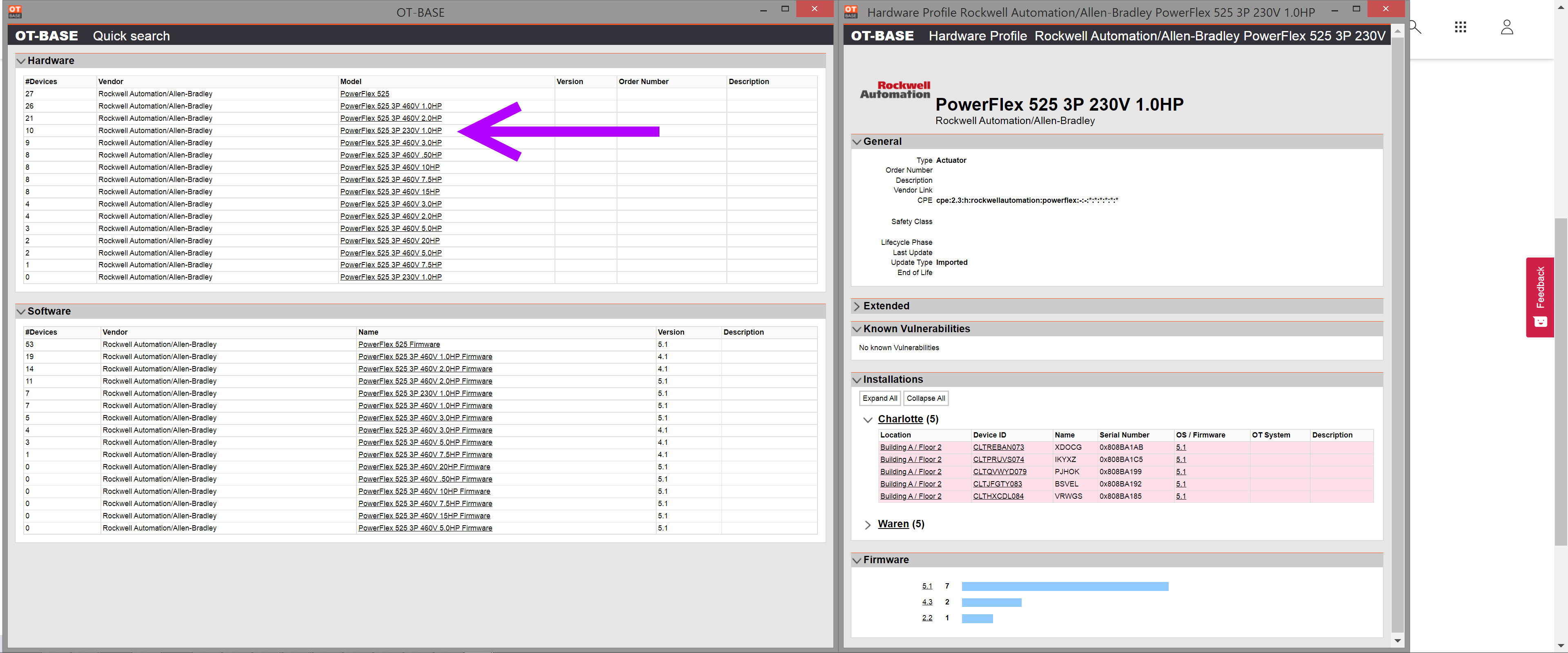 Video