Unfortunately, not every device behaves perfectly according to standards. For this reason, automatic asset discovery may sometimes fail for a device or product, even though it looks like the appropriate probing method was selected. A very simple and common case would be a device that is probed using SNMP, but the device's SNMP server process is not activated.
In situations like this one, error information is shown in the device list of the Asset Discovery configuration client. Further information can be obtained by selecting the device and selecting "Diagnostics" in the drop-down menu in the details pane.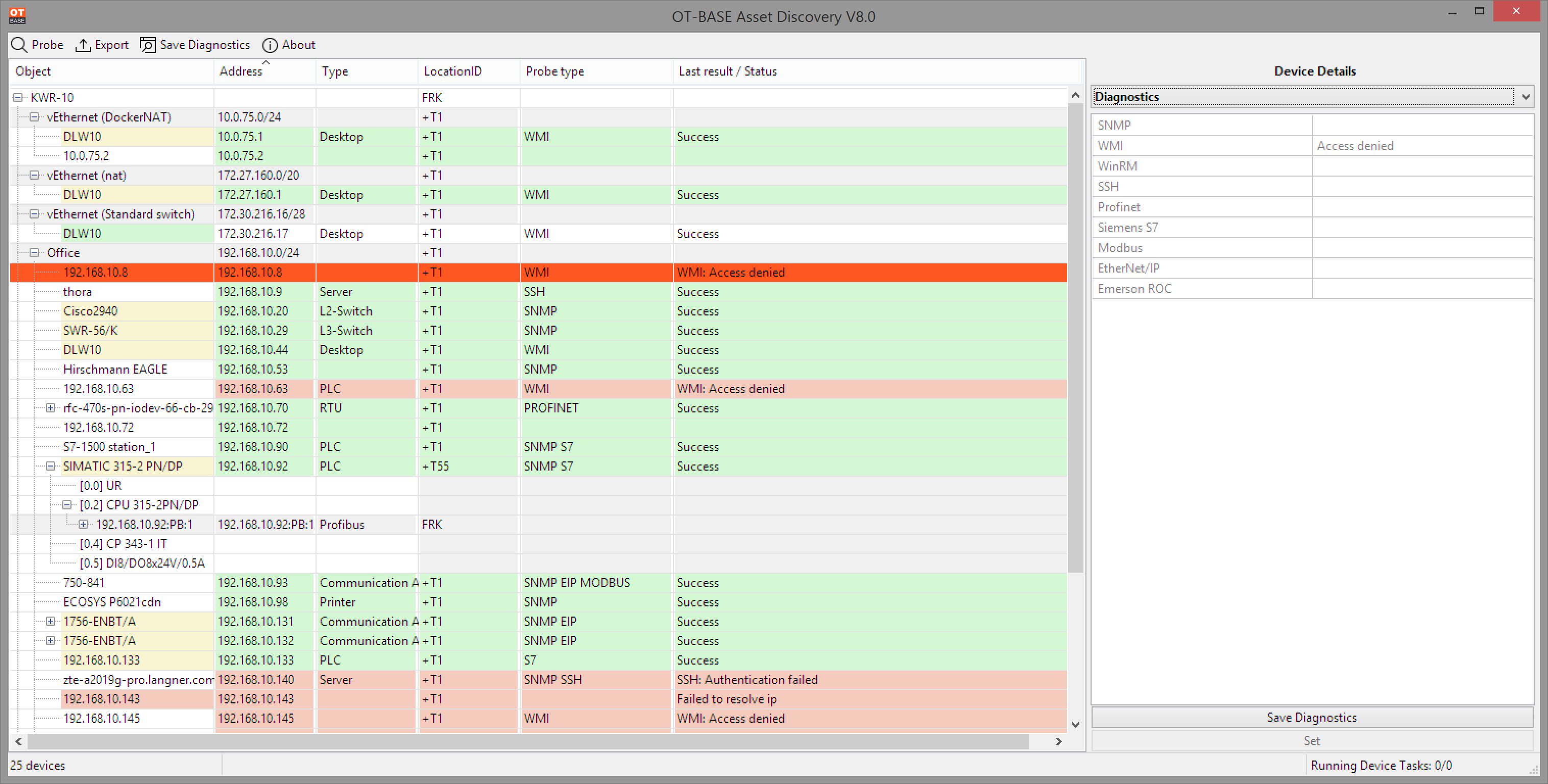 Submitting diagnostic data to technical support
If you still can't figure out the problem, you can open a ticket in the online Help Center and have Langner look at the problem.
If the issue only affects a single device, select that device and click on "Save Diagnostics" in the "Device Details" pane. If the current device did respond to SNMP, you can Asset Discovery produce an SNMP dump, which may help tech support figure out why your device was not discovered properly. Note that the SNMP dump may take a while, such as about an hour for large switches.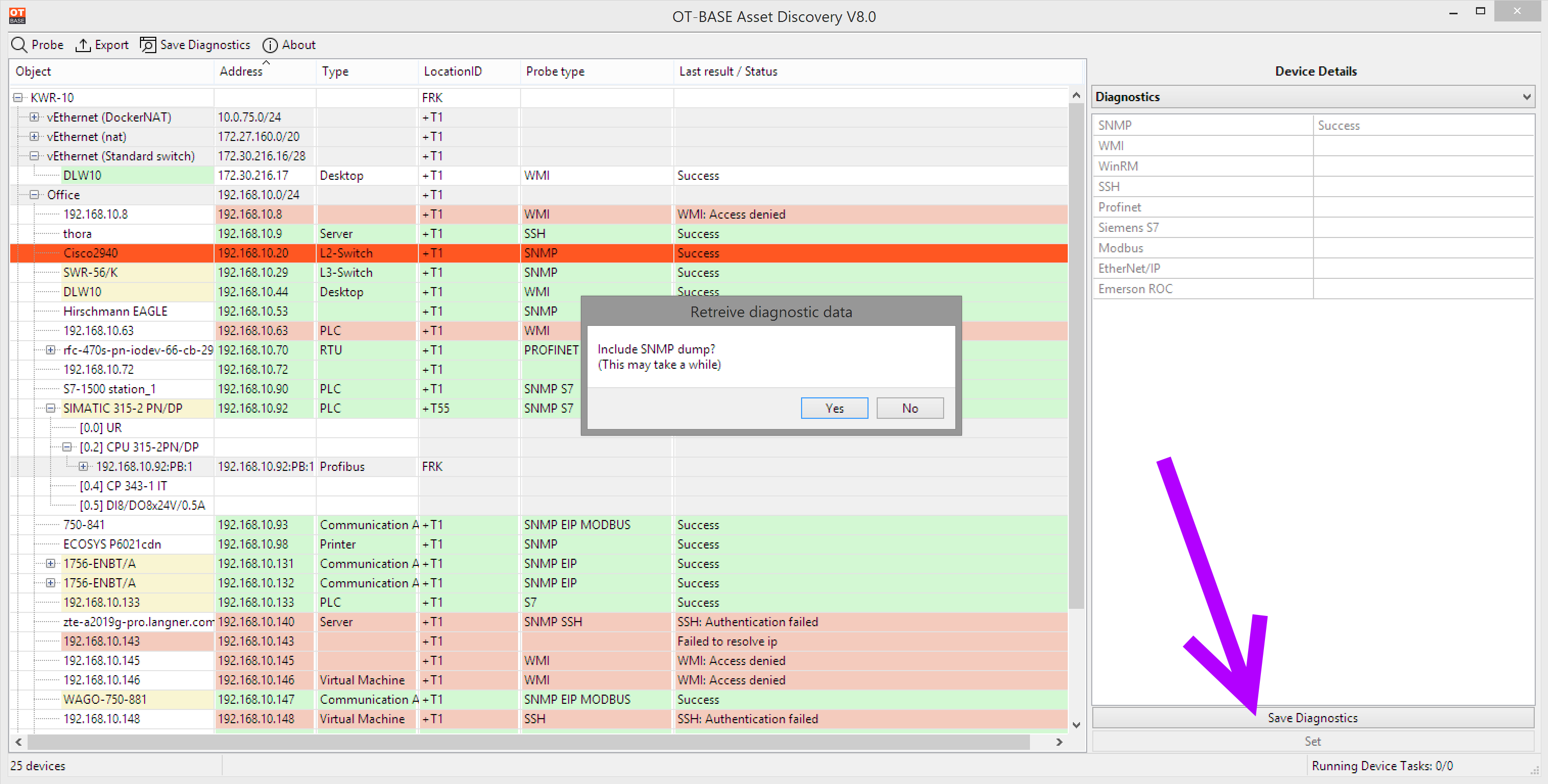 If you face problems with multiple devices, you can produce a comprehensive diagnostics file in the main menu click on the "Save Diagnostics" button in the main menu instead.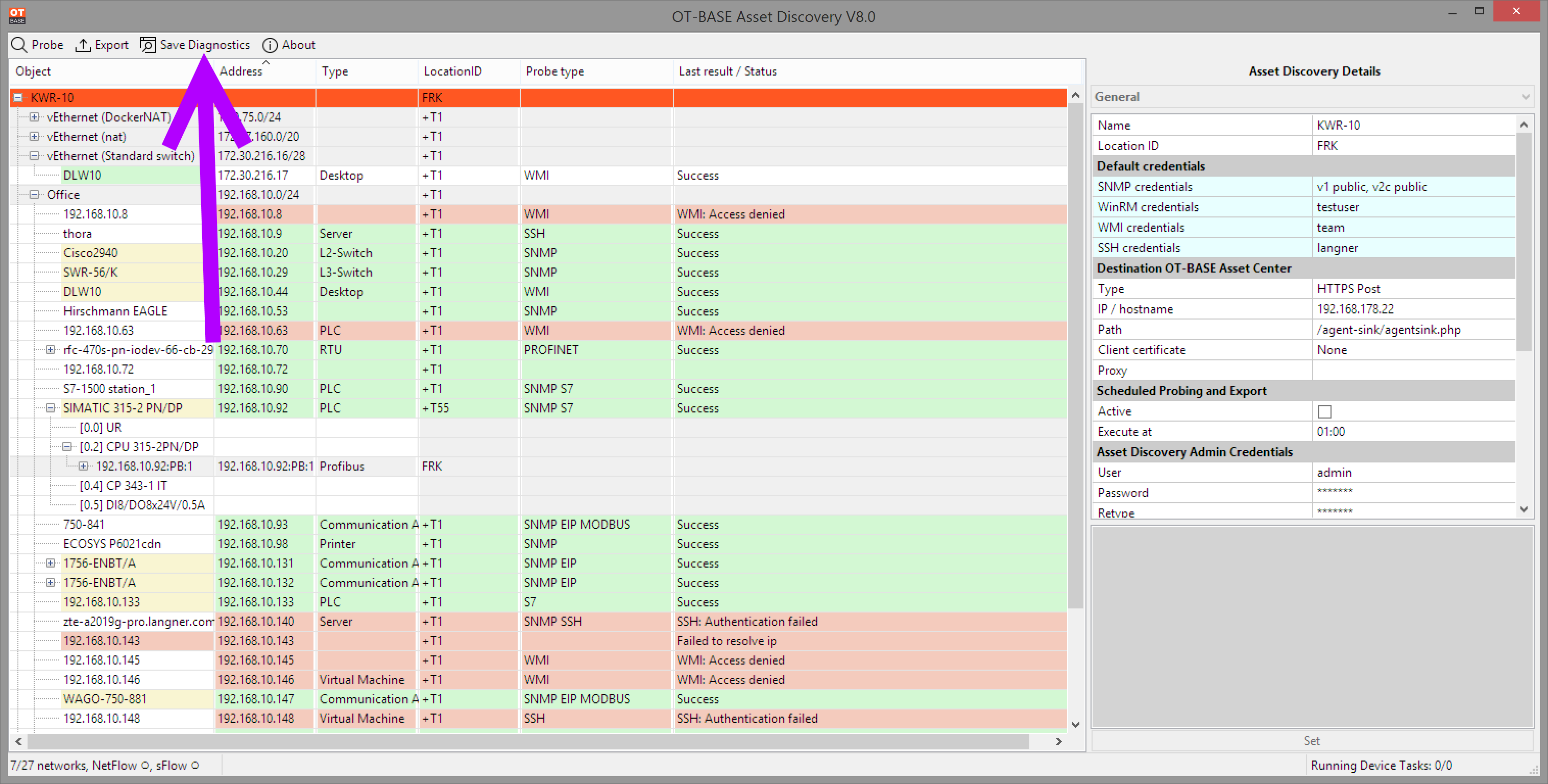 In both cases, OTbase Asset Discovery will produce an encrypted file including your diagnostic data that you can submit in the ticket system for inspection. Along with that file, please also submit the OTbase Asset Discovery log file that is named ot-base-asset-discovery.log.
Note: It can take a couple of days until you get an answer if you are using the evaluation version of OTbase Asset Discovery and haven't purchased a license yet.