Especially when using dual-homed devices, which is not uncommon in OT networks, it can happen that one device has more than one entry in the device inventory. This situation can be remedied by merging duplicate entries.
In order to do that, use the following procedure:
Go to INVENTORY/DEVICES.
Select the duplicate entries with a left mouse click.
Click on the Merge button.
In the dialog box that follows, select the entry that shall act as the master entry.
Click on Merge.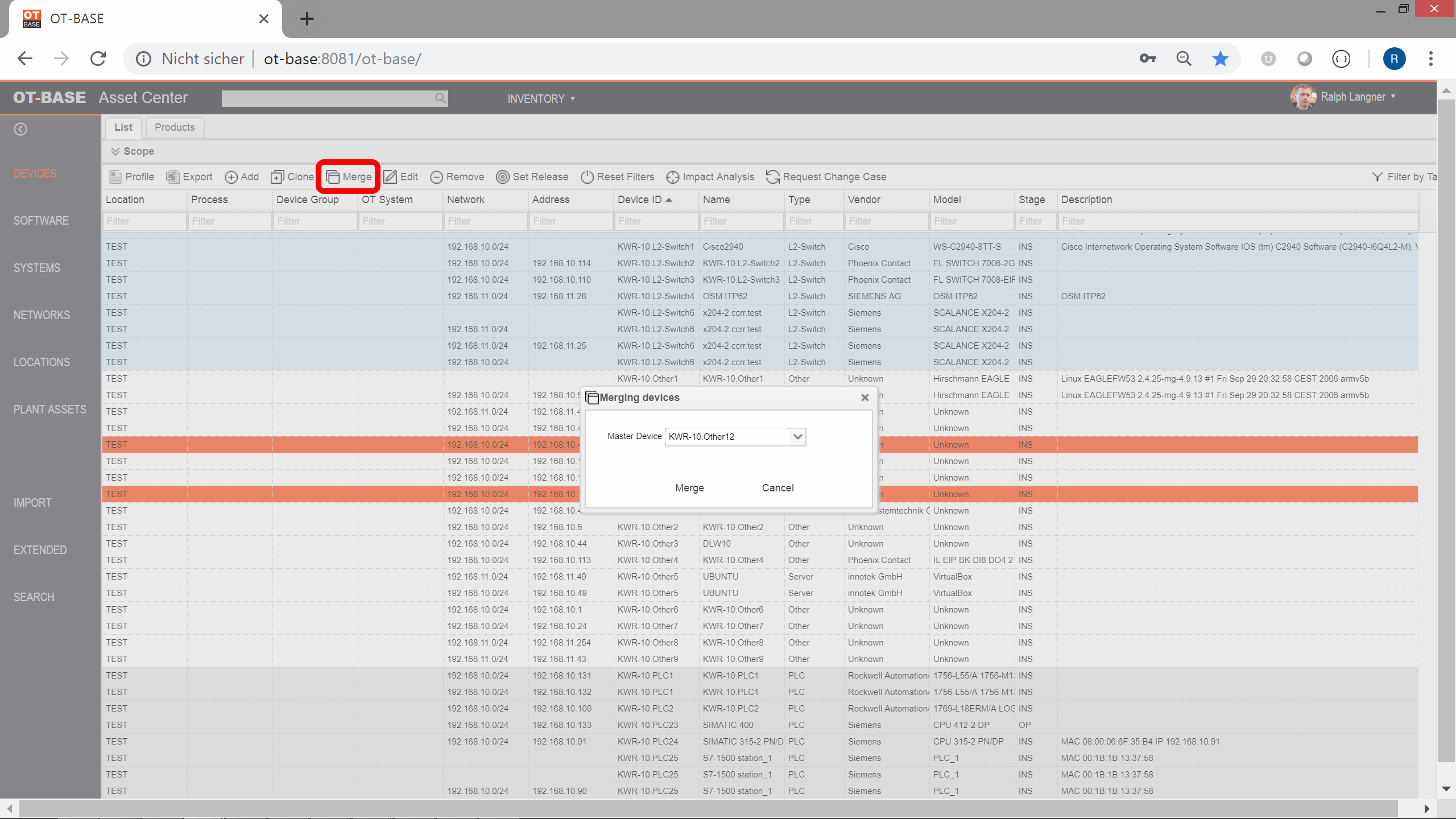 After merging the duplicate entries, only the master entry will be kept in the inventory listing, and configuration data from the duplicate entries will be added to the master entry. When importing configuration data from Asset Discovery subsequently, all configuration data will automatically be stored under the master entry, and no new duplicate entries will be created.