Network groups allow you to categorize your networks into distinct groups with different characteristics, which is particularly useful when you are operating hundreds of networks. This allows you and your end users to quickly note special purpose networks such as safety networks or realtime networks.
Required access rights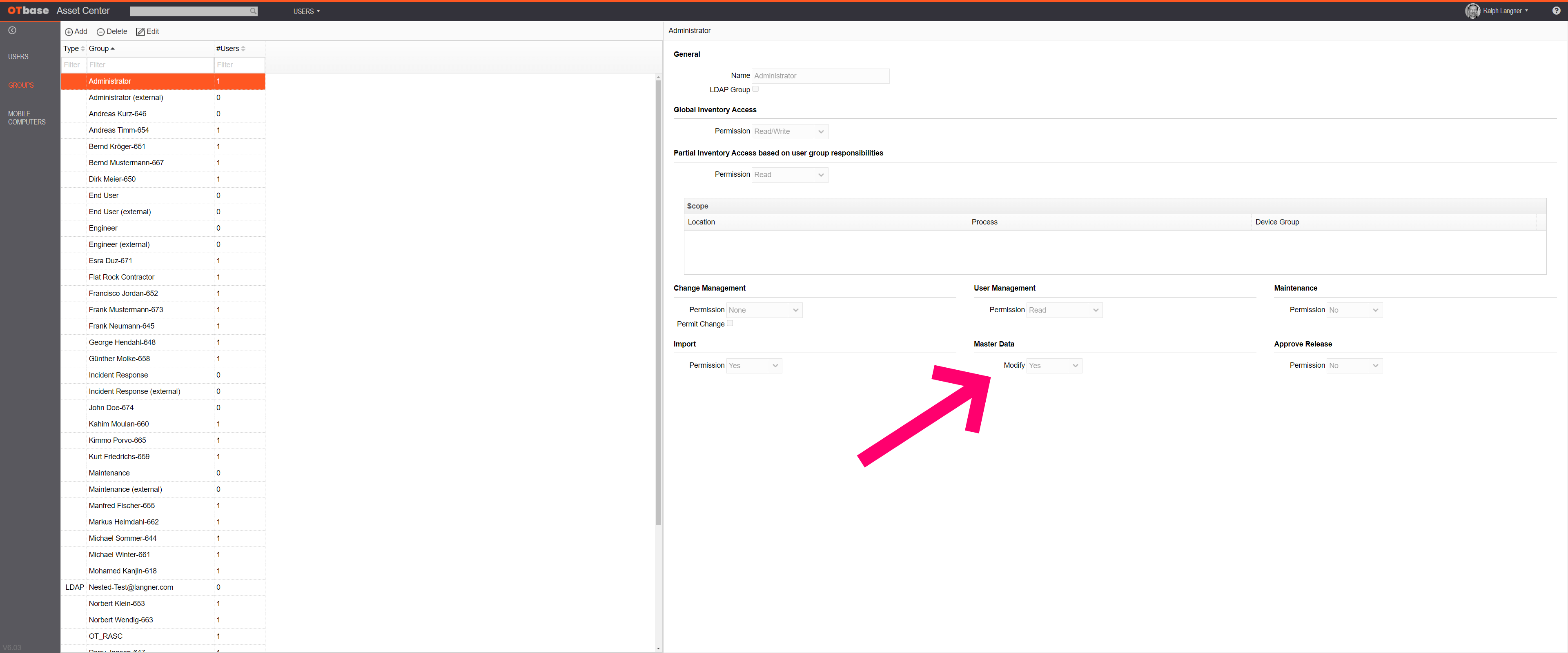 Defining a network group
In order to define or edit a network group, go to INVENTORY/EXTENDED and click the tab "Network Groups". There you can define as many network groups as you want, using names and descriptions that make the most sense.
You can also assign a color code that is used in the inventory when displaying networks that belong to that group. When assigning a color code you can select from a pre-defined palette or input a particular RGB code in hexadecimal.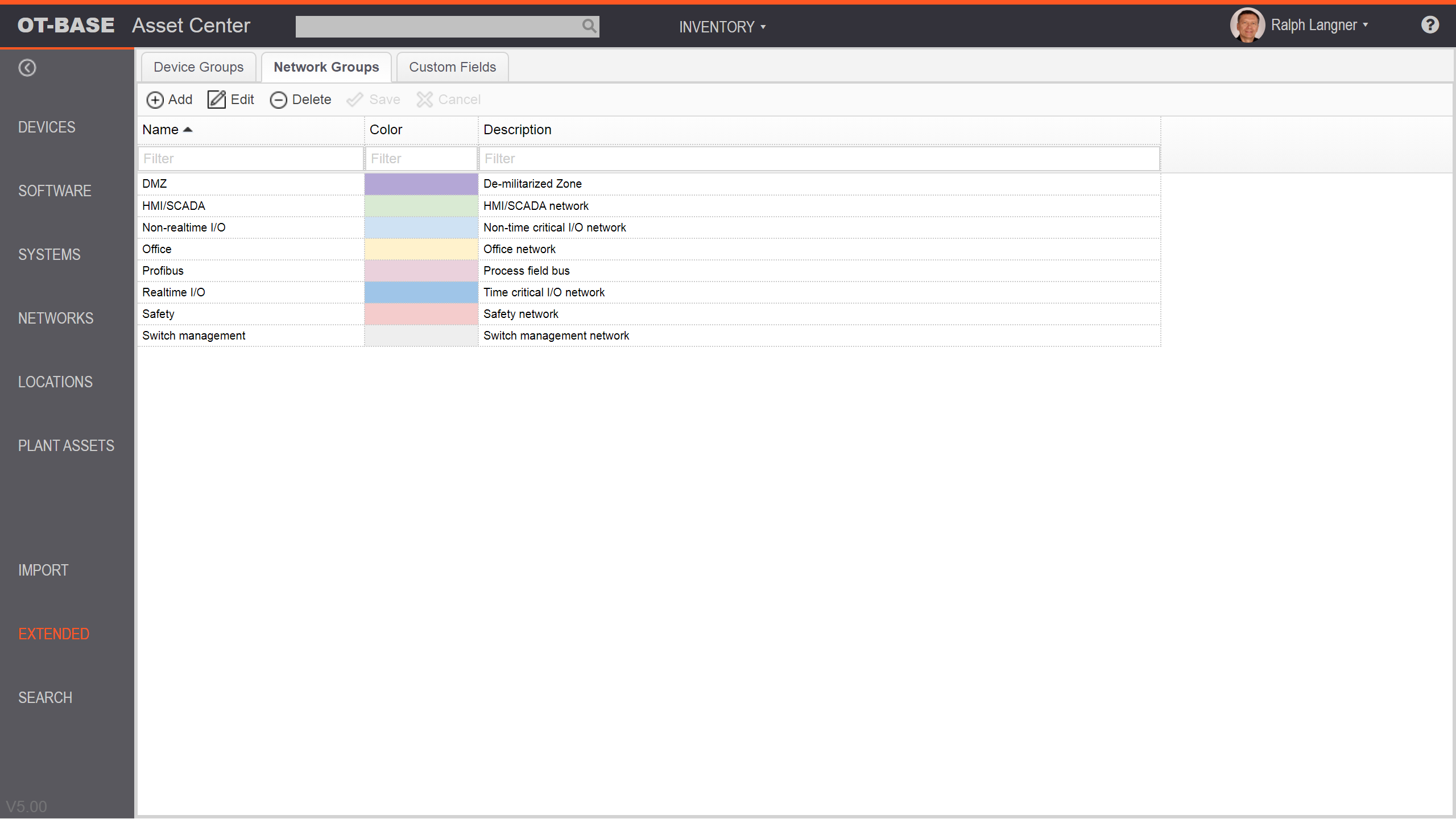 Assigning networks to a network group
In order to assign one or more networks to a network group, to to INVENTORY/NETWORKS/List and select the network(s) you want to assign. Then click "Edit".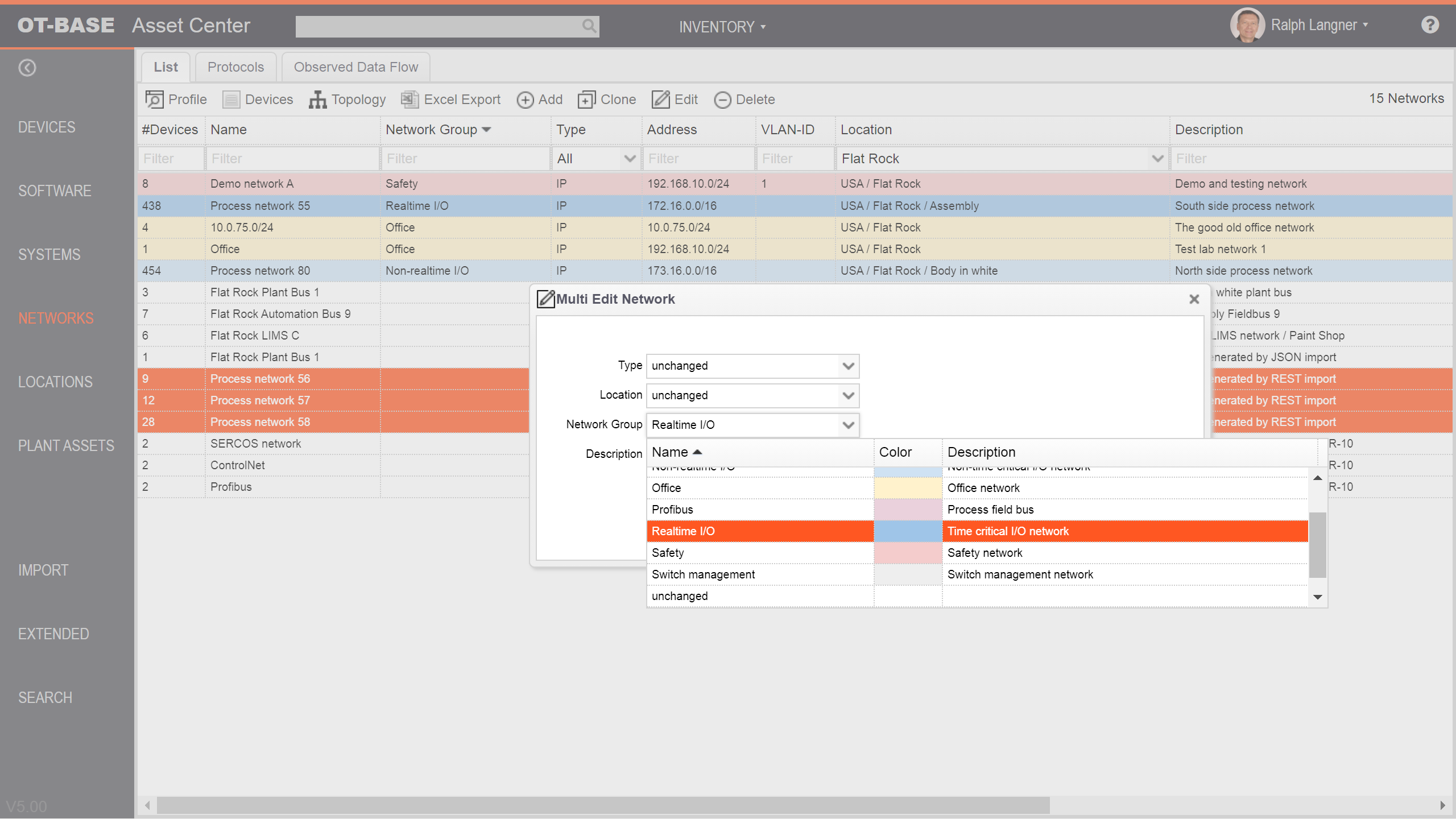 In the dialog box that pops up you can select from the network groups that you have defined. After clicking on "Save", your networks will be assigned to the group you have selected.
Note that you can also assign networks to network groups using the REST API.