In the INVENTORY/SYSTEMS section you will find a list of any OT systems that you or fellow OT-BASE users have defined.
A "system" in OT-BASE is a set of OT devices that operate in concert to achieve one overarching purpose. The best example of a system is a Distributed Control System (DCS). However, machines and lines in discrete manufacturing can also be defined as systems, even though they don't use classic DCS products.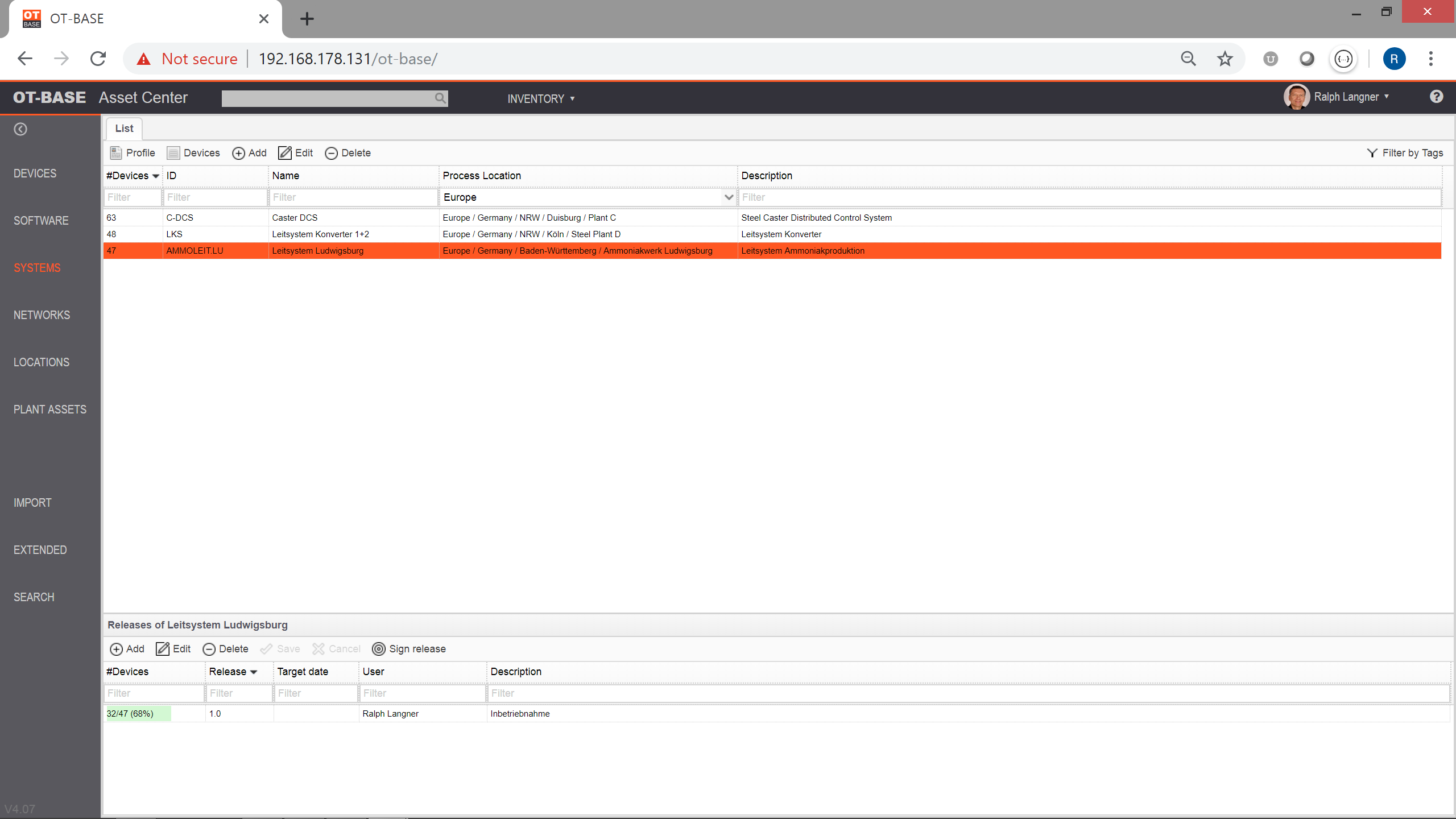 Defining systems has two major advantages. First, you will get a comprehensive system documentation in form of the system profile. Second, you can issue and manage configuration releases, and OT-BASE will tell you if all system components are still conformant with the configuration as released. In other words, OT-BASE automatically monitors configuration drift for you.
Defining a system
Defining a new system is easy. Simply click on the Add button. Thereafter, the following dialog will pop up: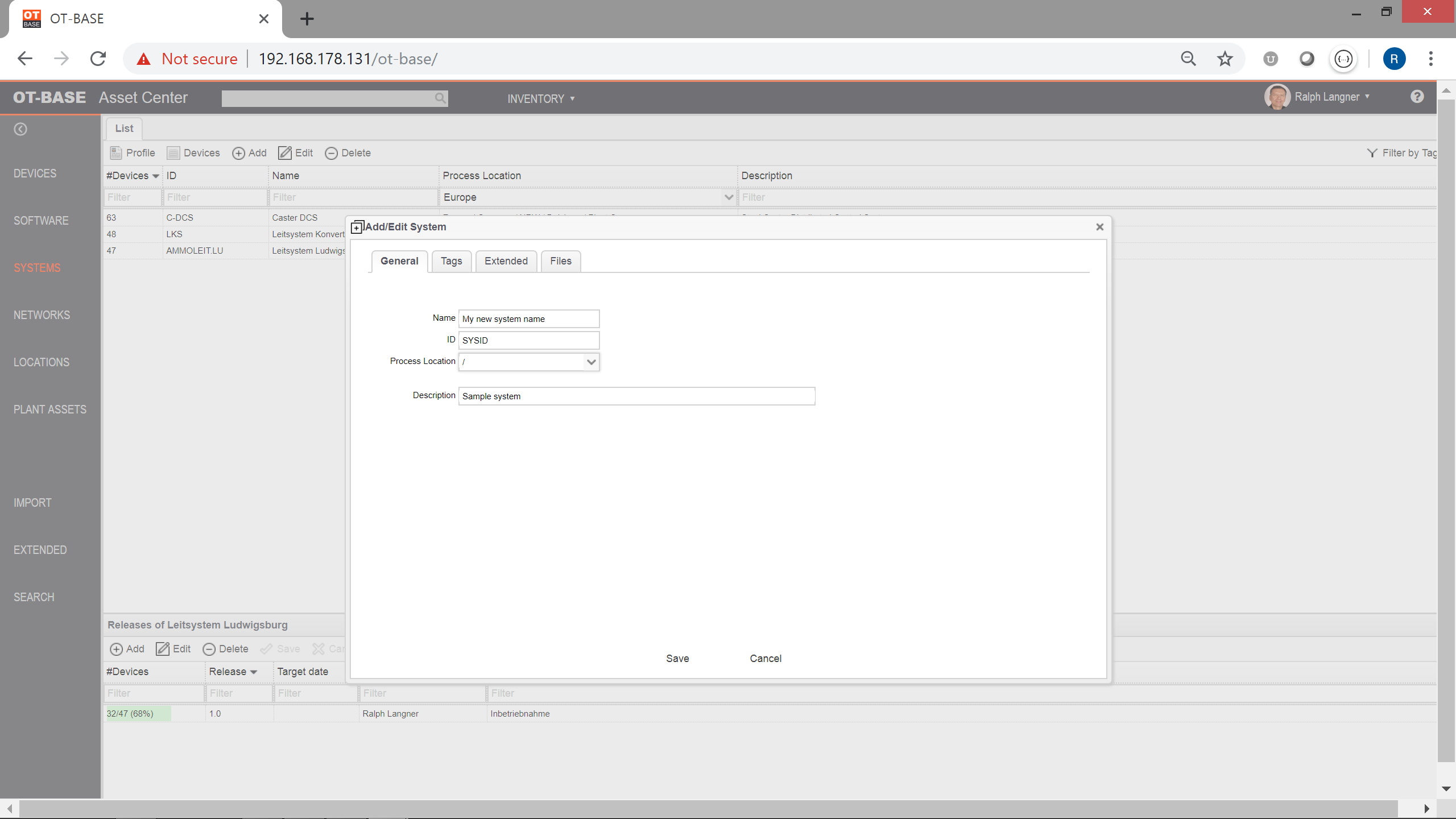 Enter the basic system details in the General tab. You can also add tags to the system, files, and extended (user defined) fields. Once that you are finished with data entry, click on Save to save your system details. The new system will then show in the systems list.
Associating devices with a system
So far, your new system doesn't have any components. In order to change this, go to INVENTORY/DEVICES. In the device list, select the devices that you want to associate with the system. Note that you can select more than one device by using Shift-Left Click and Control-Left Click.
When you have selected the devices that belong to your system, click on Edit. In the bulk edit dialog that now opens you can associate all selected devices with a system in a single operation. Select your system in the drop-down menu that appears in the "OT System" field, it lists all systems defined in NETWORK/SYSTEMS. Thereafter, click on Save.