System profiles contain quite a bunch of information, most of which is automatically collected from the devices that make up the system. You can launch a system profile either from the INVENTORY/SYSTEMS list by selecting a system and clicking on Profile, or anywhere else in OT-BASE where a system is referenced by clicking the hyperlink.
A system profile starts with the system's name and ID in the header. The General section lists the description, followed by context data for the system components. The first group of context data that is surrounded by a grey box refer to the OT devices that make up the system. It gives you an overview of the location of these devices. The second group of context data, that is surrounded by a second grey box, lists the process functions executed by the system, along with process location (if defined).
In the Releases section you see information about system configuration releases, along with an identification how many of the system's components conform with that release. (More information on release management can be found in a separate article.)
The Tags section lists any tags that have been assigned to this system.
The Connectivity section can be a bit complex. It lists
the networks that components of the system are associated with
a port list for the network gear that is associated with the system's components
a list of assigned data flow from and to the system.
All this information is assembled automatically by OT-BASE and does not need to / cannot be edited manually.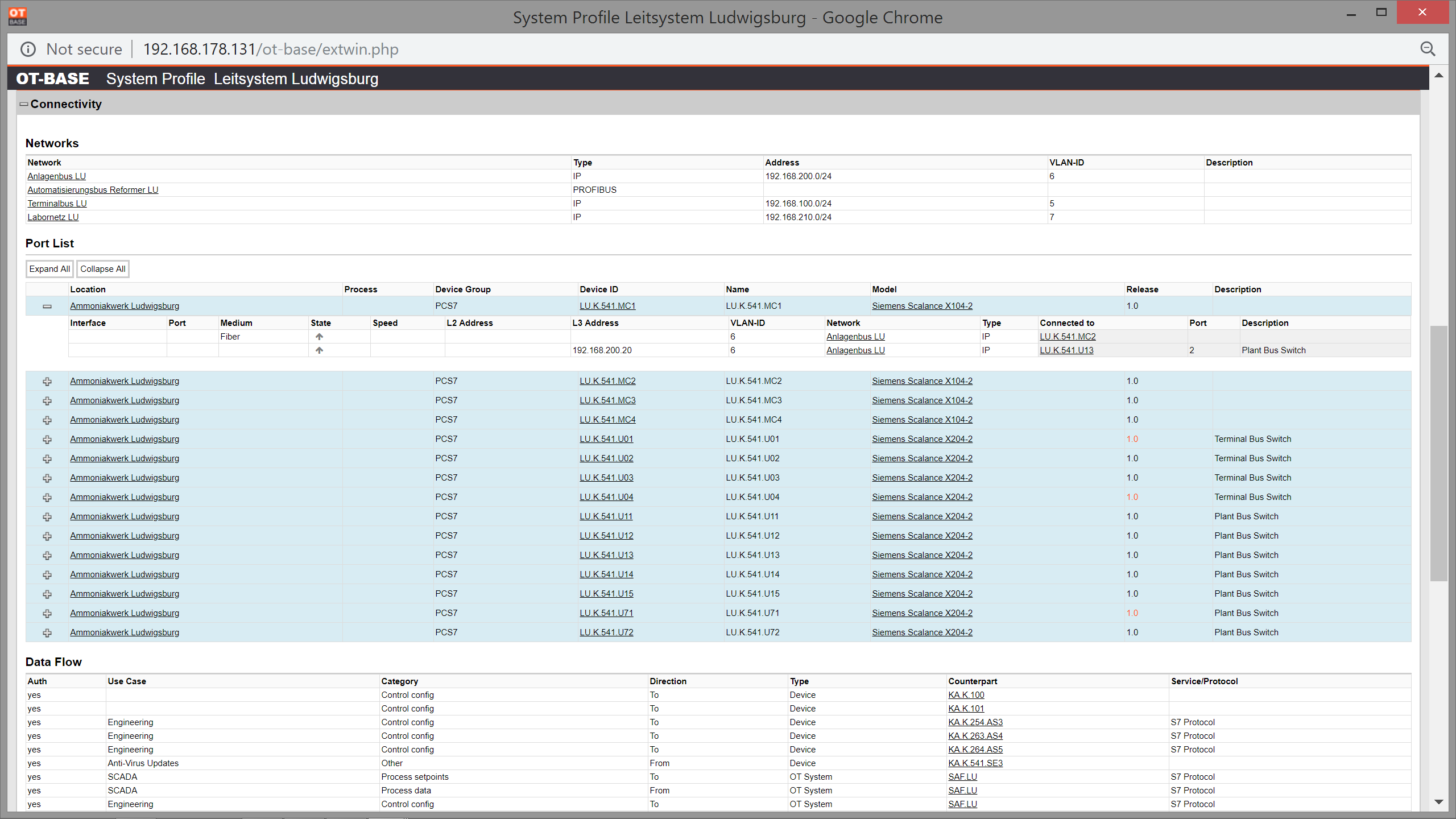 Note that the port list can be expanded for any single network device by clicking the "+" sign on the left margin. You will then see details about the switch port assignments. If you want to expand the full port listing for all network devices, click on "Expand All".
The Endpoints section lists all endpoint devices associated with this system, grouped by category (automation devices, computers, and other). Just like with the port list, you can expand any device by clicking on the "+" sign to see connectivity information.
The Software section gives you an overview of the major software products used in this system. The listing is retricted to operating systems and application software.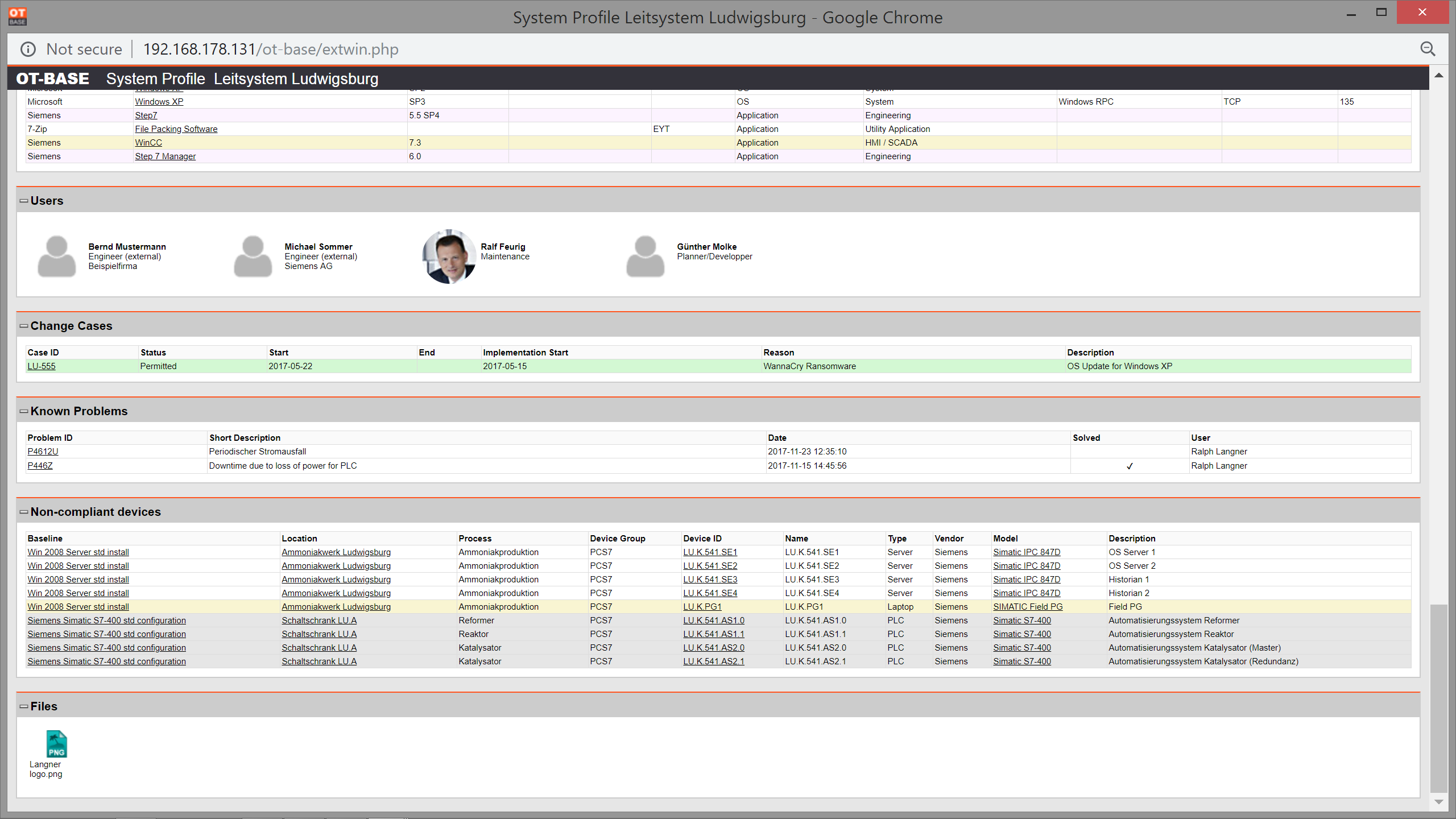 The Users section lists all users that are responsible for any device that belongs to the system.
Any open change cases that covers one or more devices that belong to the system is listed in the Change Cases section. Known problems for one or more devices that belong to the system are listed below.
The section Non-compliant devices lists devices that belong to the system which are non-compliant with baselines that have been associated with them.
Finally, files attached to the system can be opened in the Files section.