The networks inventory section is quite complex and allows you to inspect networks and data flow from various different angles. Using the tab row at the top of the display you can choose which angle to use.
Network list
The network list is a list of all networks known to OTbase Inventory. Networks don't necessarily need to be IP based; as an example, field buses are supported as well.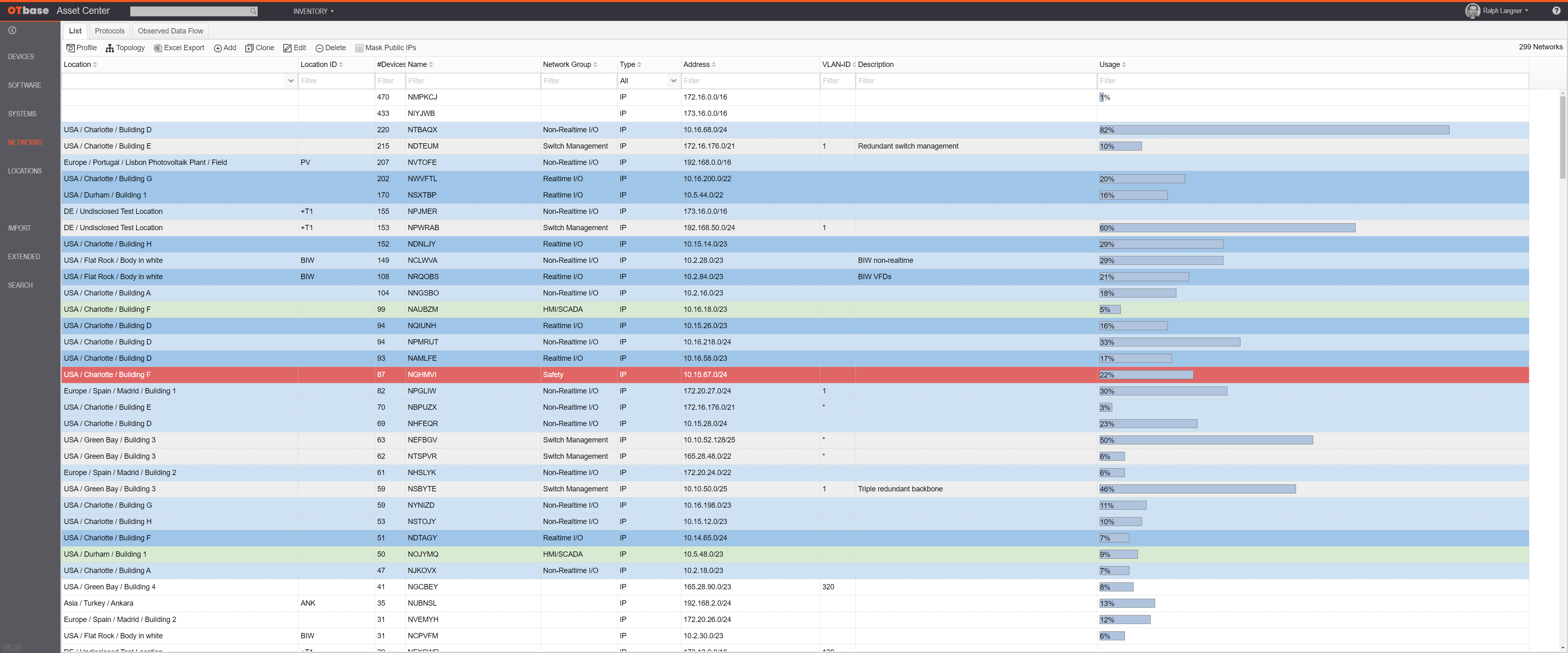 Protocols
The protocols tab gets you to a list of protocols that have been defined or discovered in the interactions between devices.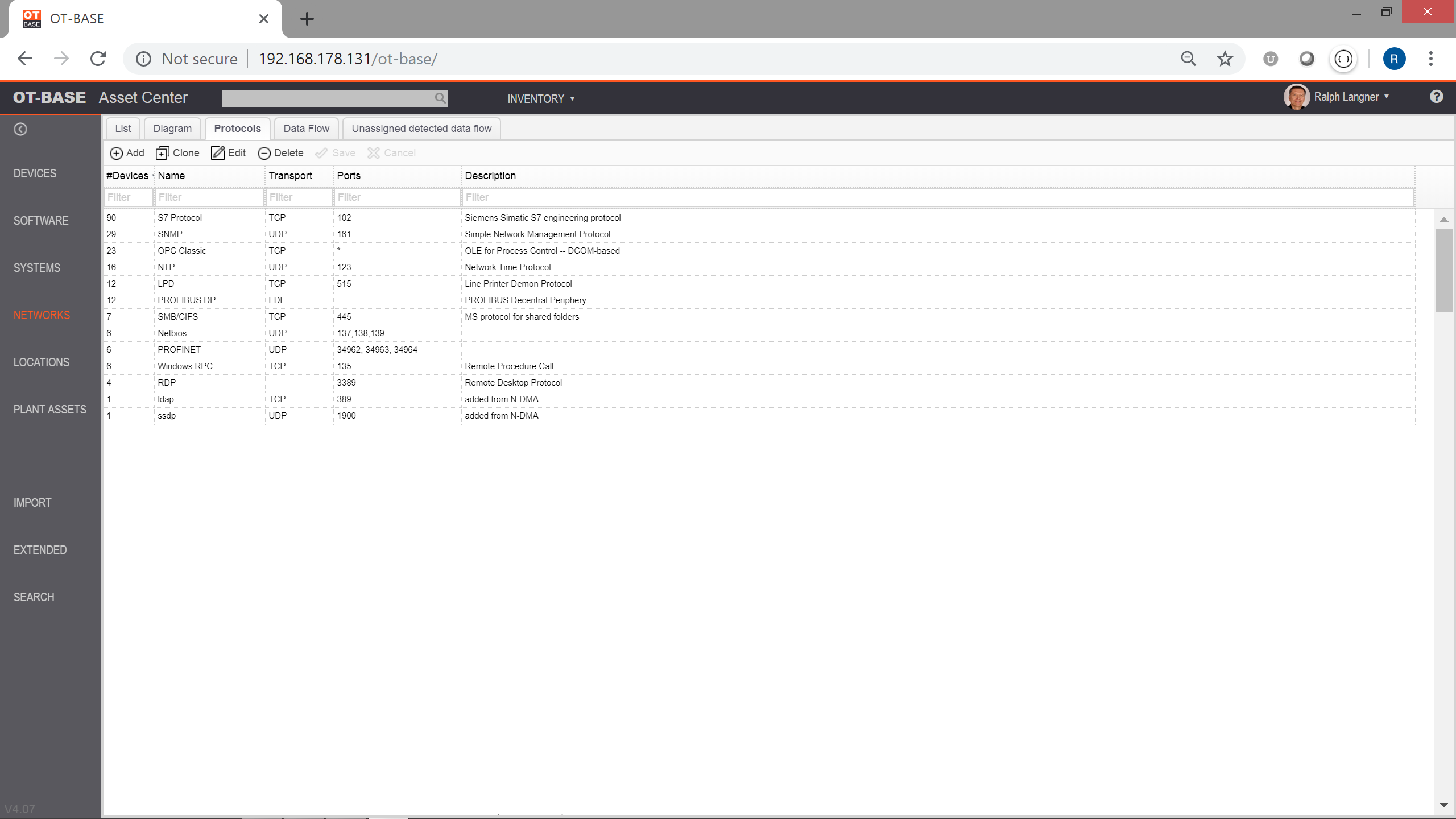 Observed data flow
In this area you can inspect and filter all data flow that was observed by Asset Discovery via Netflow and SFlow.