You can edit metadata for a particular network by selecting the network in the network list and then click on Edit.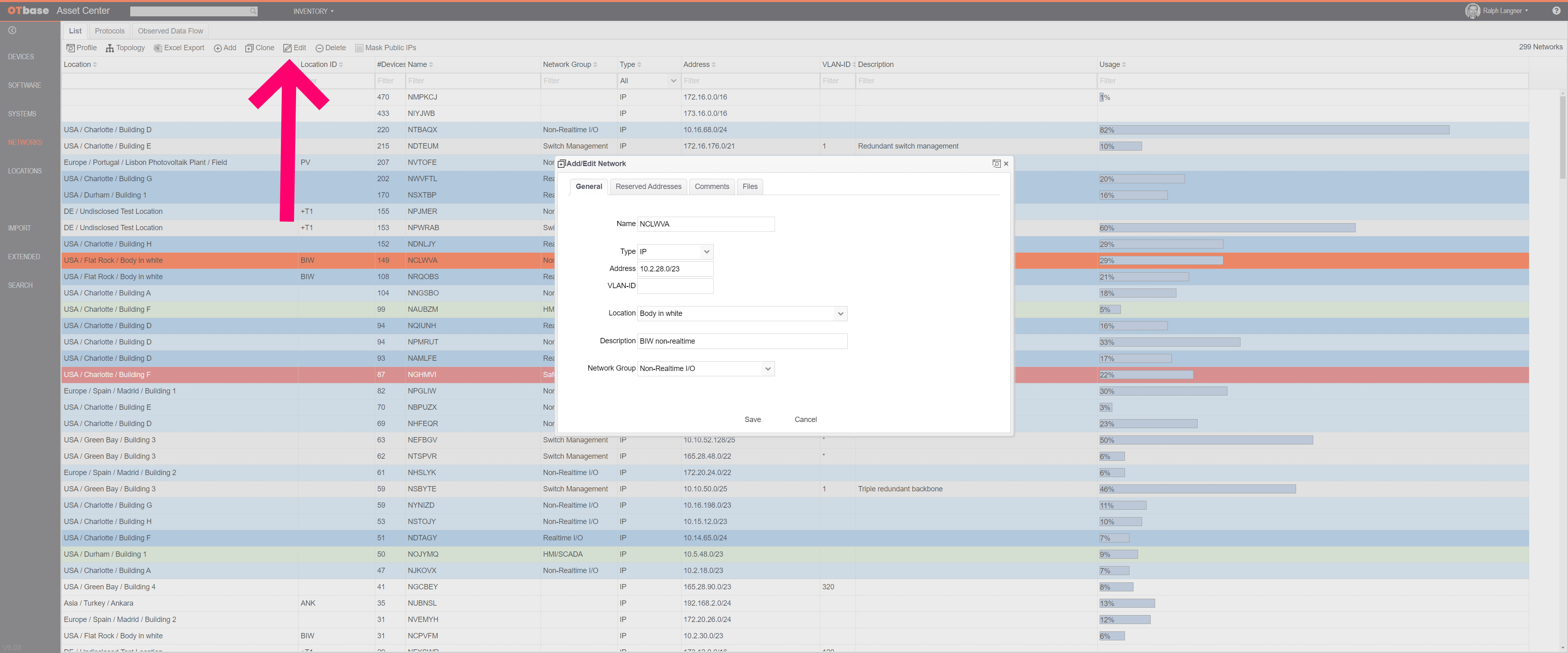 As an example, you can assign the network to a particular network group, such as "Office", "Safety", or "I/O". Network groups, as defined in INVENTORY/EXTENDED, also include a color code that allows for easy spotting of particular network types. These color codes are also used in topology diagrams.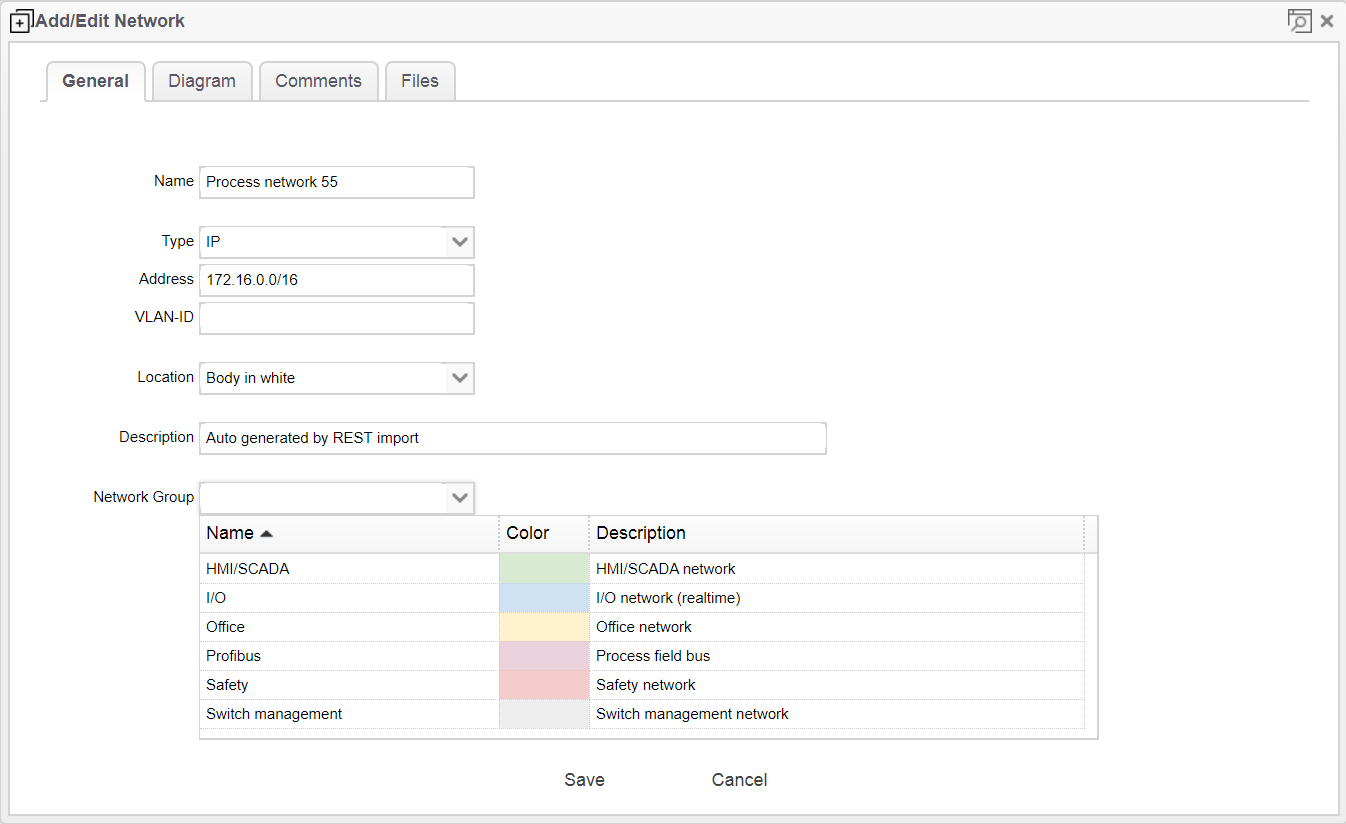 IP address reservation
You can reserve IP addresses for future use by opening the "Reserved Addresses" tab in the edit dialog.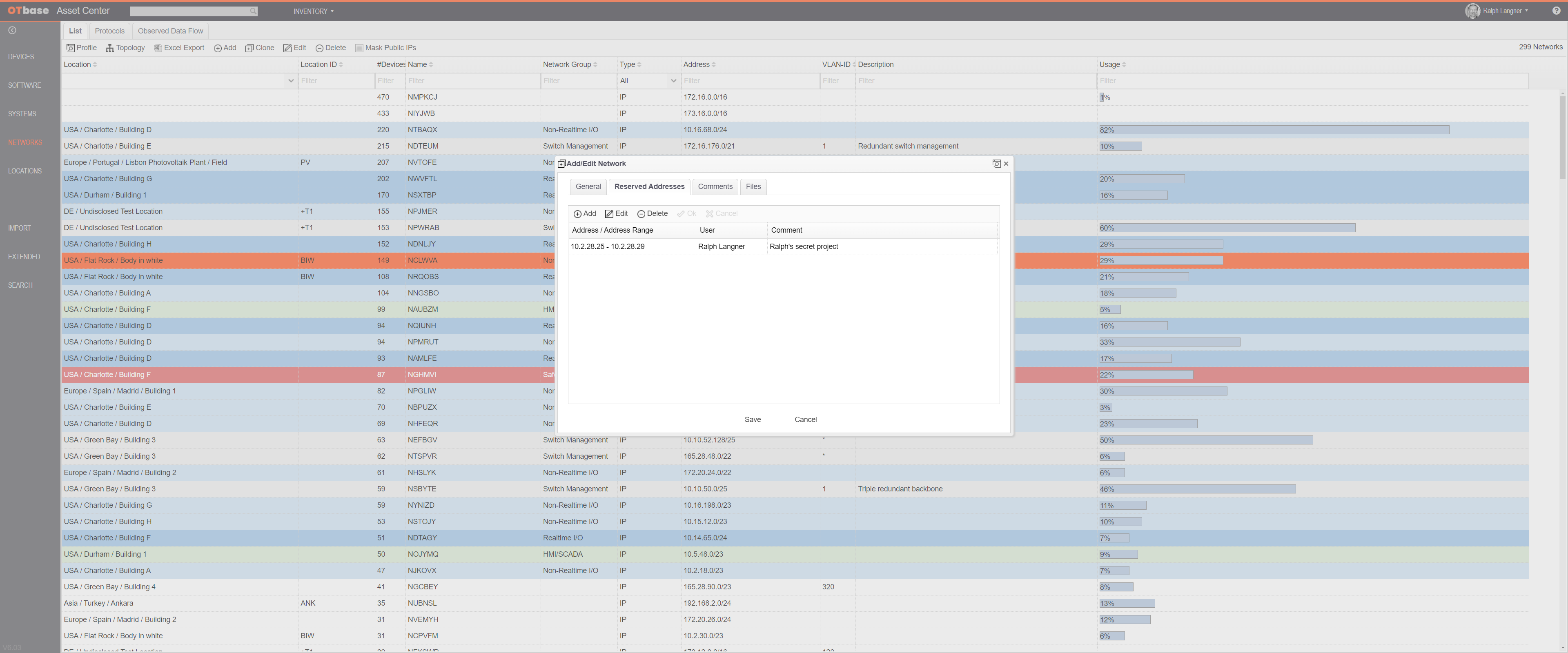 Here you can enter one or more individual addresses or address ranges. Reserved addresses will then be exposed with a red "R" after the address in the address list. If the reserved address is not occupied by a device, the comment that was entered with the reservation is displayed.