A network profile is a rundown of all important details of a particular network. Some of the information shown in a network profile is gathered automatically by OT-BASE, other is added manually.
A network profile can be opened either by selecting a network in the network list and then clicking on the Profile button, or from anywhere else in OT-BASE where a network name appears with an underline, suggesting a hyperlink.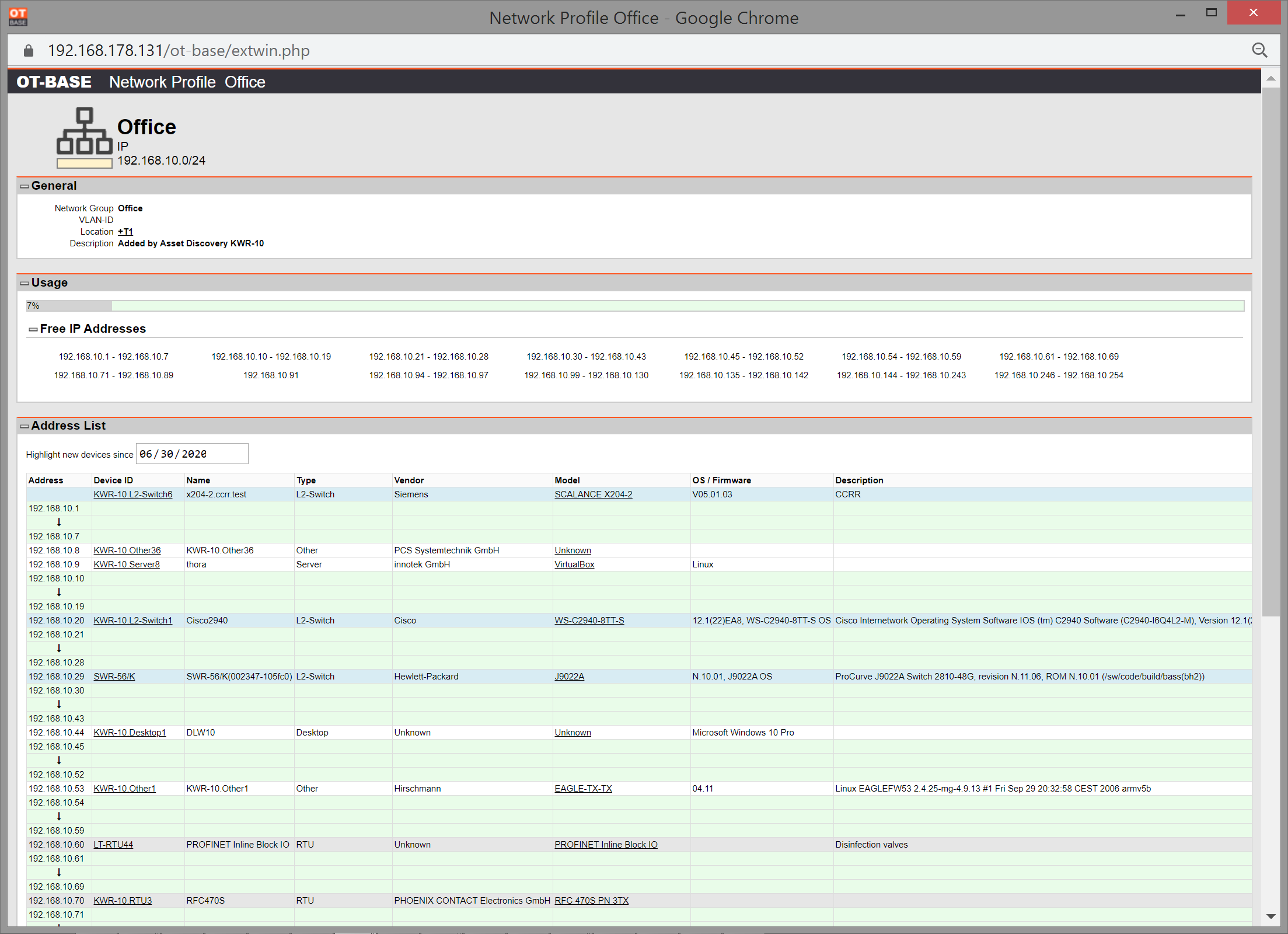 A network profile can contain the following sections:
Header
A header that shows the network name, network group, network type, and address
General
General section that shows the location of the network, its VLAN ID (if applicable), and a description of this network.
Usage
A bar diagram that displays available address space. Below the diagram you can see free addresses and address ranges.
Comments and hints
Free text field that may be helpful.
Diagram
Network diagram, if a diagram was created and saved for this network (see below).
Adress List
Sorted address list. Free addresses are highlighted in green. In the input field you can specify a date if you want to check which devices have been added at or after a particular date. Such devices will then be highlighted by an orange bar in their address field.
Files
Any files that may have been attached to the network.
Data Flow
The data flow for this network, if a Netflow or SFlow feed is available. Data flow will be displayed both as a Sankey diagram and as tables, showing data flow within the network, from the network to private networks, and from the network to public IP addresses.
Editing network metadata
You can edit metadata for a particular network by selecting the network in the network list and then click on Edit. As an example, you can assign the network to a particular network group, such as "Office", "Safety", or "I/O". Network groups, as defined in INVENTORY/EXTENDED, also include a color code that allows for easy spotting of particular network types.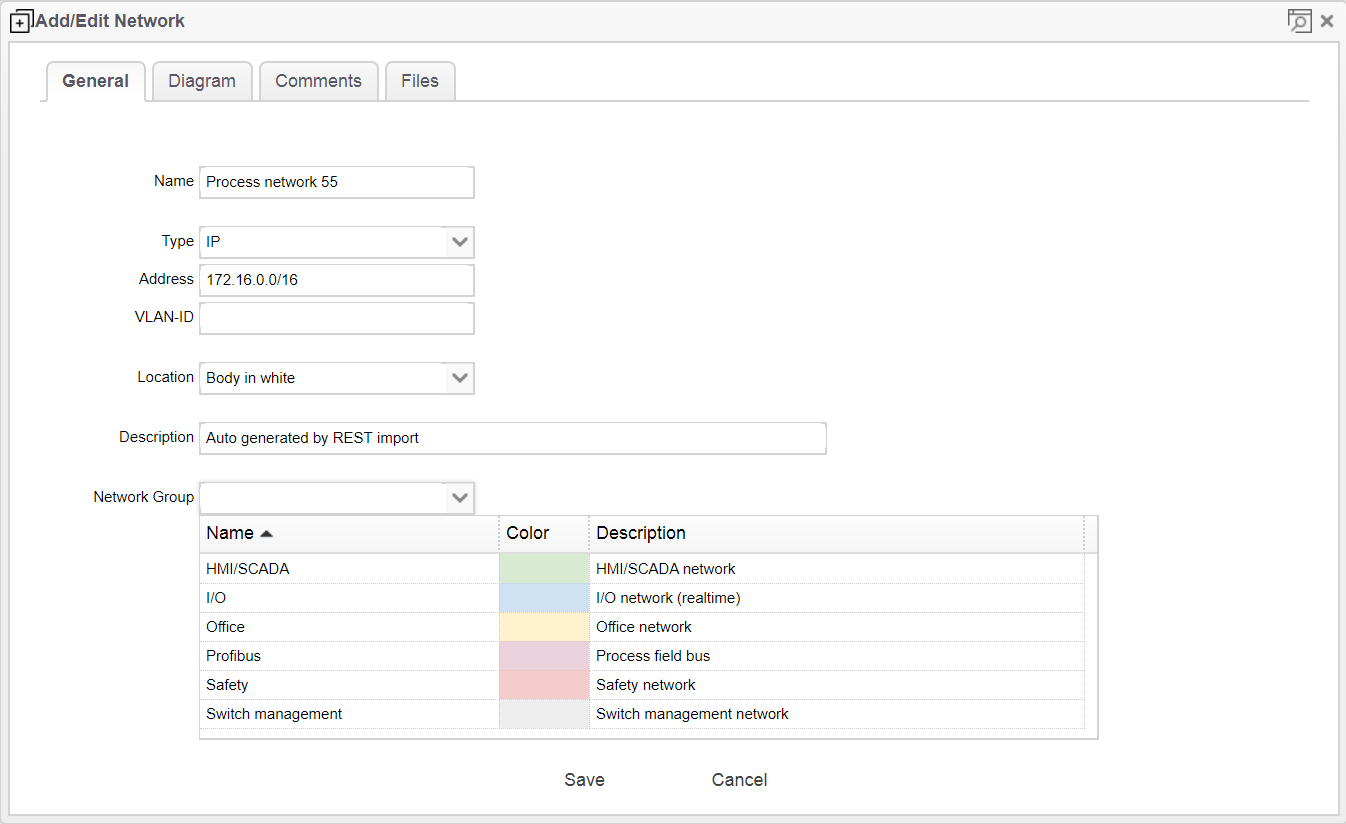 In order to attach a diagram to a network, you must previously have created and saved such diagram in the Diagram tab. Network diagrams in network profiles will not be updated automatically in the case of configuration changes. For this reason, the creation date for the diagram will be shown.