If you're getting stuck with OTbase at some point and can't figure out how to proceed, use the online Help Center to open a support ticket.
In the Help Center, simply click on "Submit a request". It is appreciated if you sign in so that we have more information about yourself.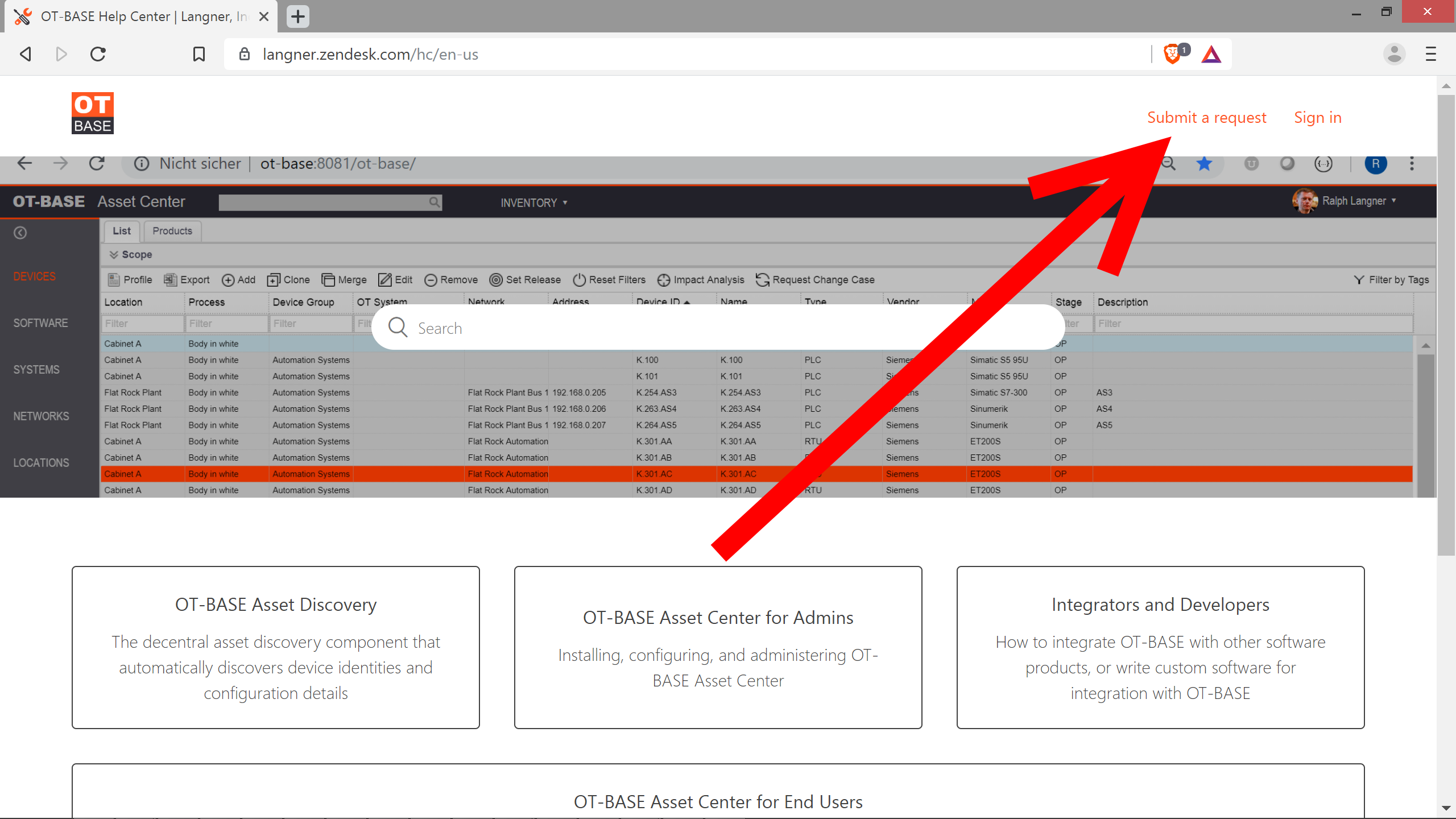 The more data you provide describing your problem, the quicker will we be able to help. As an example, screenshots, diagnostics data, and log files speed up processing a support request significantly.
Keep in mind that you may have to wait a couple of days for a reply if you haven't purchased an OTbase license yet. Additonally, tickets of users who have signed in are prioritized.