You can use graphical representations in your location profiles in order to visualize the exact location of sub-locations and devices. This is what the map feature is for.
In order to add a map to a location, go to the location directory and select the location in the location tree. Then click on "Edit".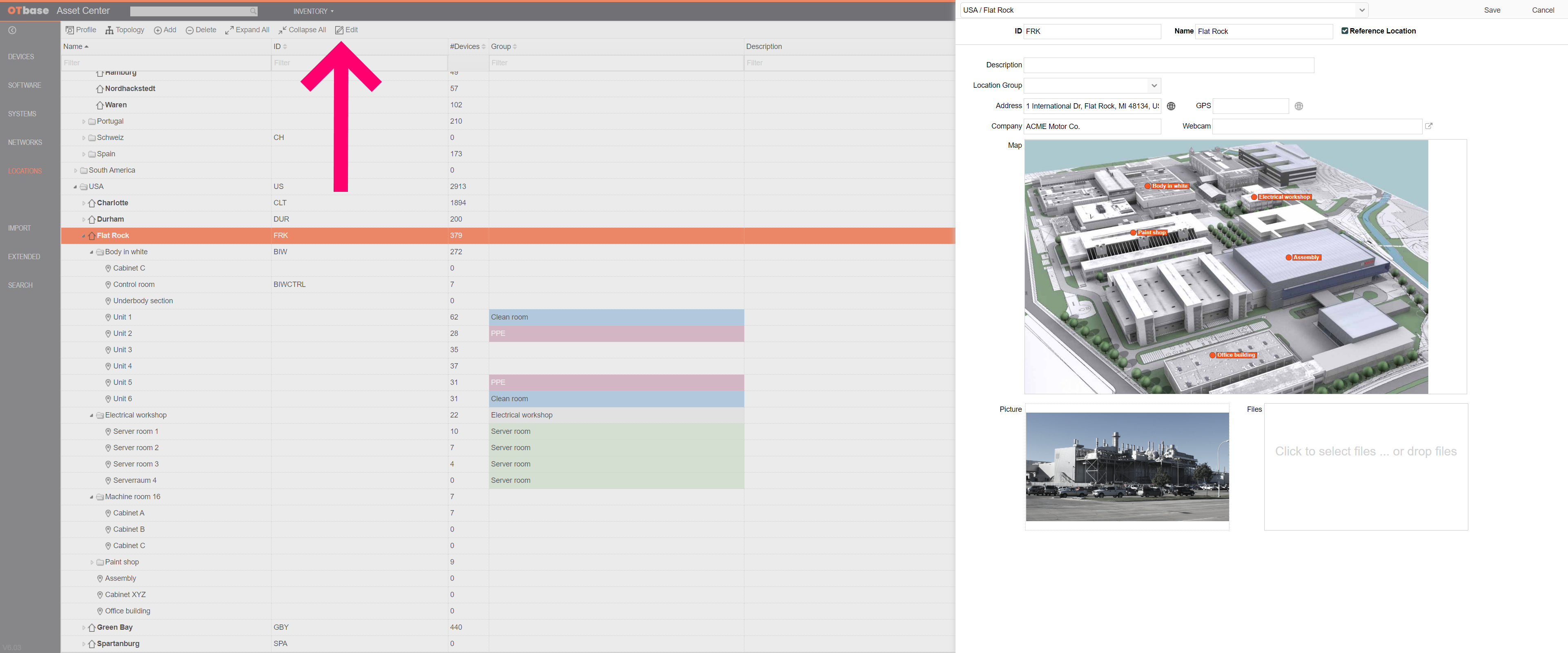 In the "Map" area you can upload a bitmap or vector graphic (SVG) that contains your floor map or other visual representation.
You can then place any sub-locations for the locations you are editing as hotspots on the map. In order to do so, do another right click and select "place hotspot".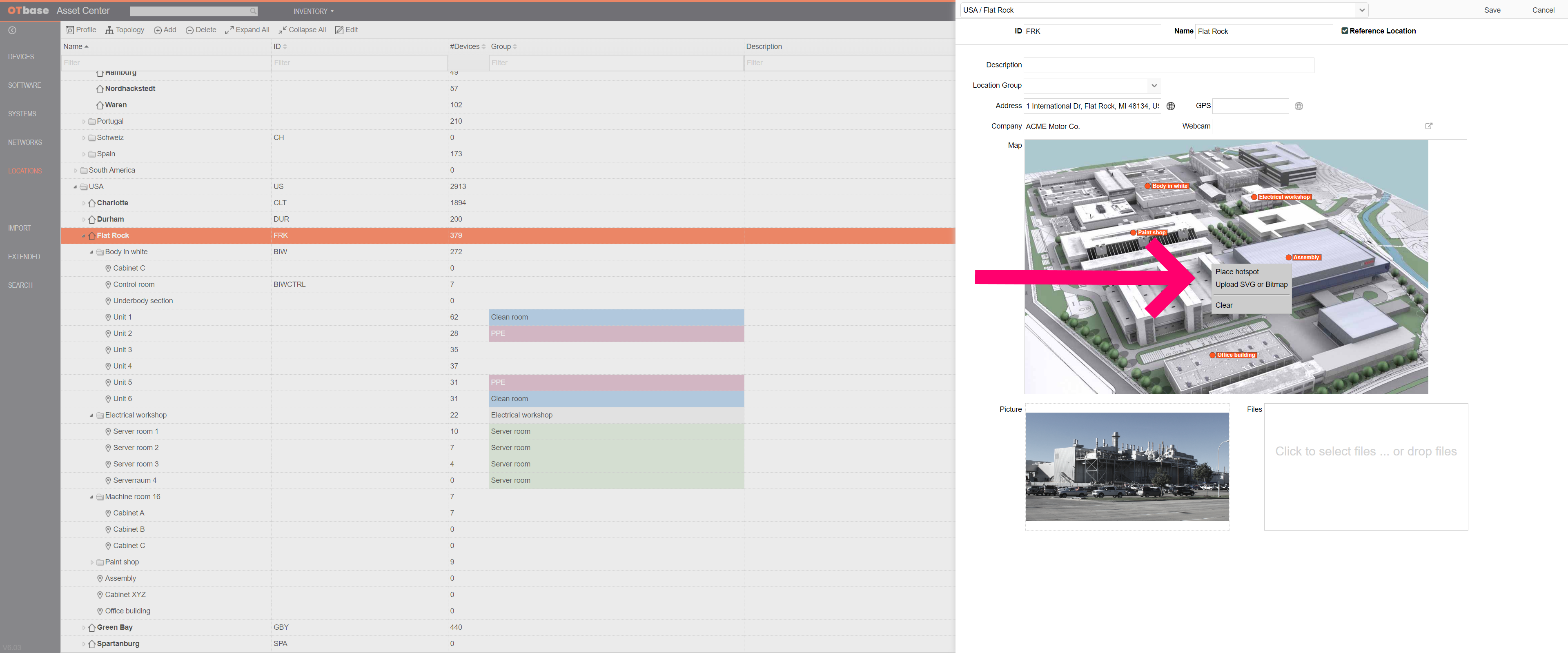 This will then open a popup menu that contains all the next level sub-locations that are defined for this location. Picking an entry will insert a hotspot at the current cursor position. However you can move hotspots around using drag and drop.
When you are finished with your editing, click on "Save" at the bottom of the right pane.
In order to test your hotspots, double-click on the location entry in the left pane, which will open the location profile. There you should see your new map with all hotspots that you have created. Double-click on a hotspot to open the location profile for that sub-location.
Required access rights
In order to edit location data you must be a member of a user group with the right to modify master data.