For any given location you can view a network topology diagram by selecting the location with left click and then clicking the Topology button.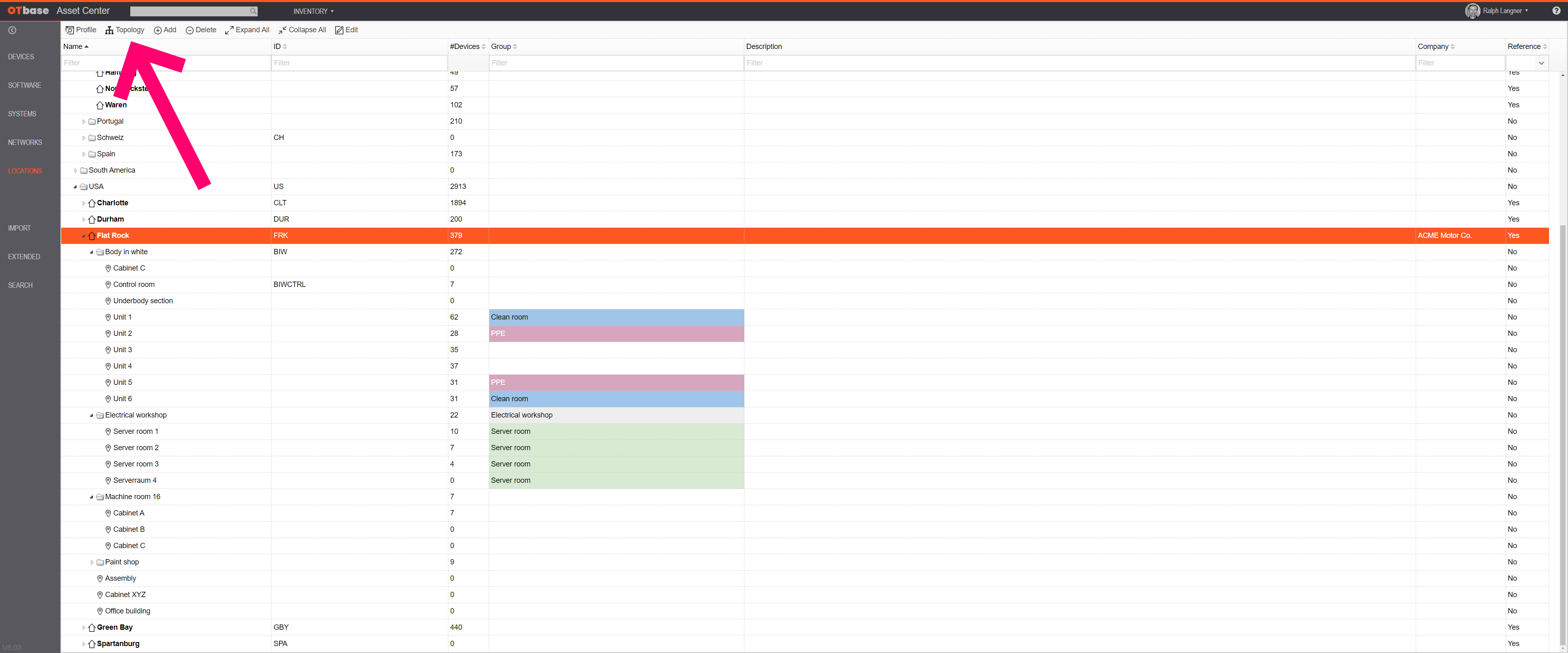 This will generate an automatic network topology for all devices at the selected location. Devices will be grouped in rectangles that represent the sub-locations for the selected location.
Note that network diagrams are computed on the fly. This means that if you select a location with a lot of devices, it may take a couple of minutes for the diagram to finish.
Color coding your network topology
Location based topology diagrams can be enhanced by assigning location groups to your locations and sub-locations. A location group can be associated with a unique color code, and that color code will be used in the topology diagram.
In order to define location groups, go to INVENTORY/EXTENDED and select "Location Groups". By clicking on "Add", you can add your location groups along with a color code and a description.