The most convenient way to explore change cases is to use the change case profile. It can be launched by selecting a change case in the change case table and then clicking on Profile.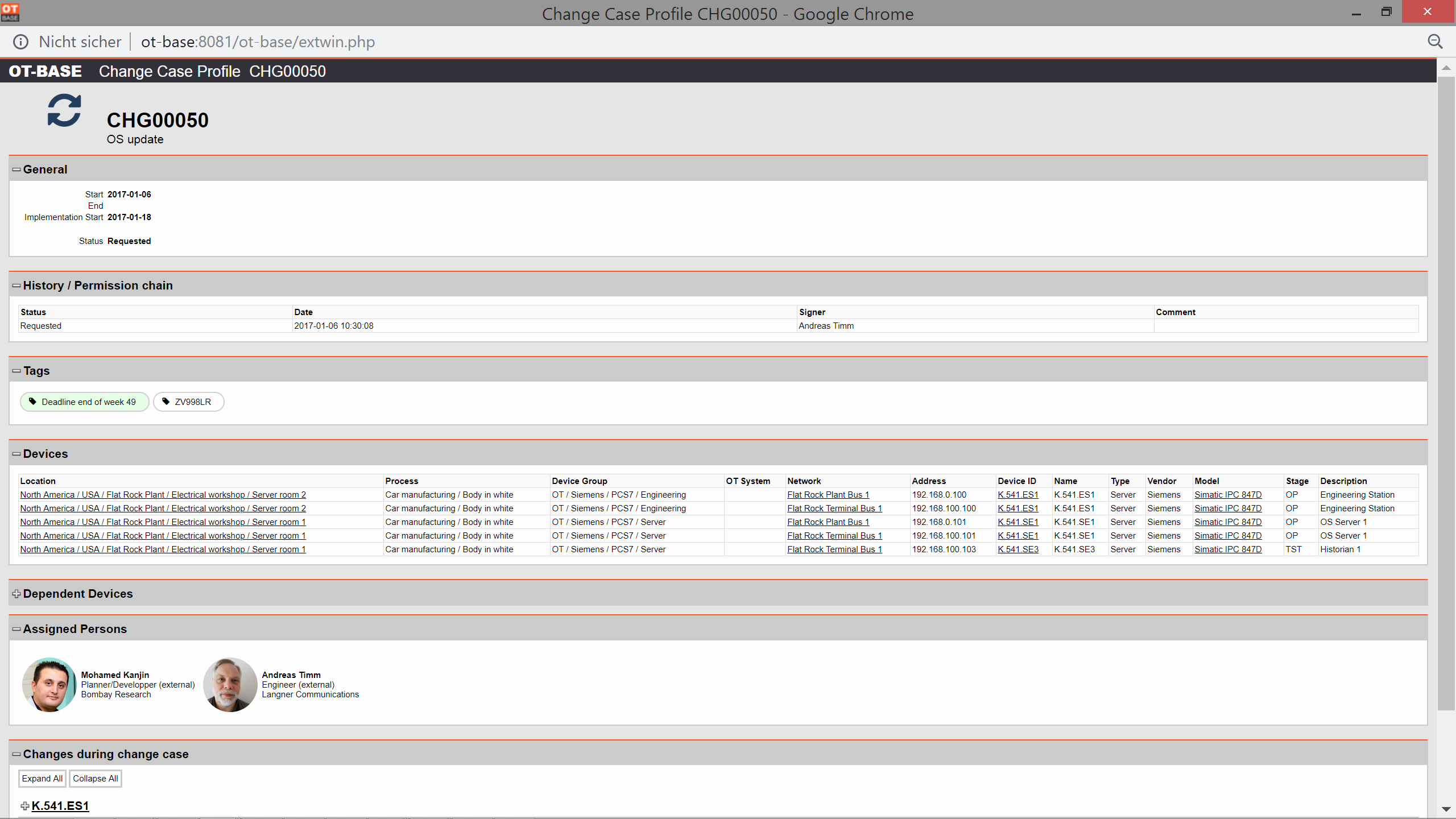 A change case profile lists all information associated with the change case in a similar format as you know it from device profiles.
Changes during change case
In the lower section you can access an account of all configuration changes of the devices that are part of the change cases that have been performed after the change case was opened.