Installation
From the ServiceNow Store Innovation Labs, search for the integration:
Search for Service Graph Connector for OTbase
Under Integrations, select Service Graph Connector for OTbase
Install the application – which will prompt you to install required dependent plugins if you have not already done so.
Configuration

Prerequisites
Users and roles

needed
User configuring MID server needs mid_server role
User configuring Import Schedules needs import_admin
User configuring Data Sources and IntegrationHub ETL needs admin role
User configuring Properties needs cmdb_ot_admin or cmdb_inst_admin role
User configuring Connection, Credentials and Connection & Credential Aliases needs connection_admin role
MID Server Security
Please check the linked article to review the MID Server certificate check policies. You can also find these policies in your instance by navigating to MID Server > MID Security Policy.
Set the Application Scope
Change the Application scope to Service Graph Connector Integration with OTbase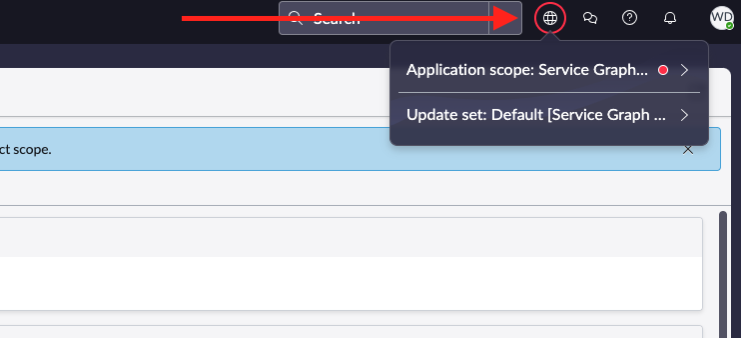 In the next step, we'll access the guided setup.