After connecting to OTbase Asset Center with your Web browser you will be presented with a logon screen.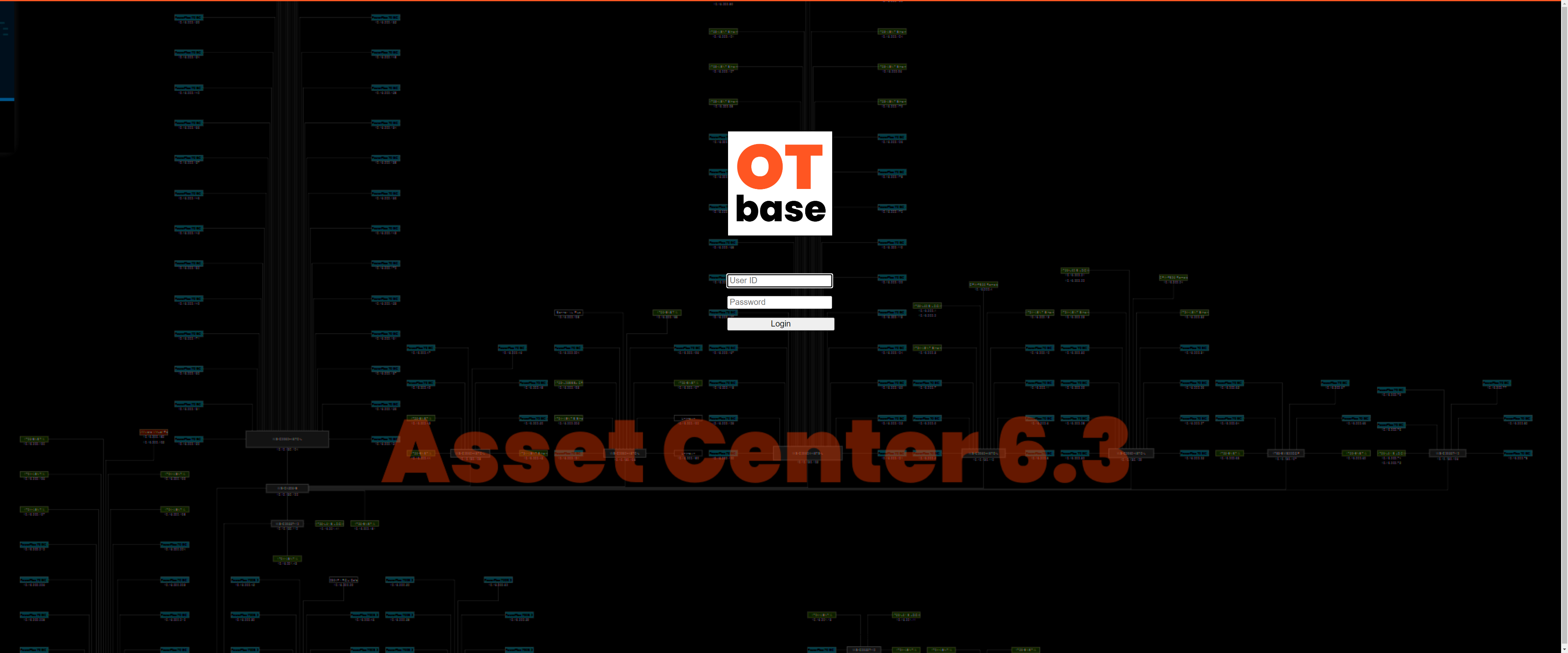 The exact appearance of the logon screen may vary as your system administrator can choose the wallpaper.
Enter the credentials that you have been provided by your system administrator.
If you are authenticating using LDAP, your username must contain the suffix "@domain", where domain is replaced with the domain where your LDAP server resides.
If your logon fails, you have either misspelled your username or password (try again), your account has not been enabled yet, or your account has been disabled.
If your administrator has enabled two-factor authentication, you will receive an email with an access code. You will need to input the access code before being allowed to access Asset Center.
Logging off
When you are done with OTbase, click on your username in the upper right corner and click on LOGOUT.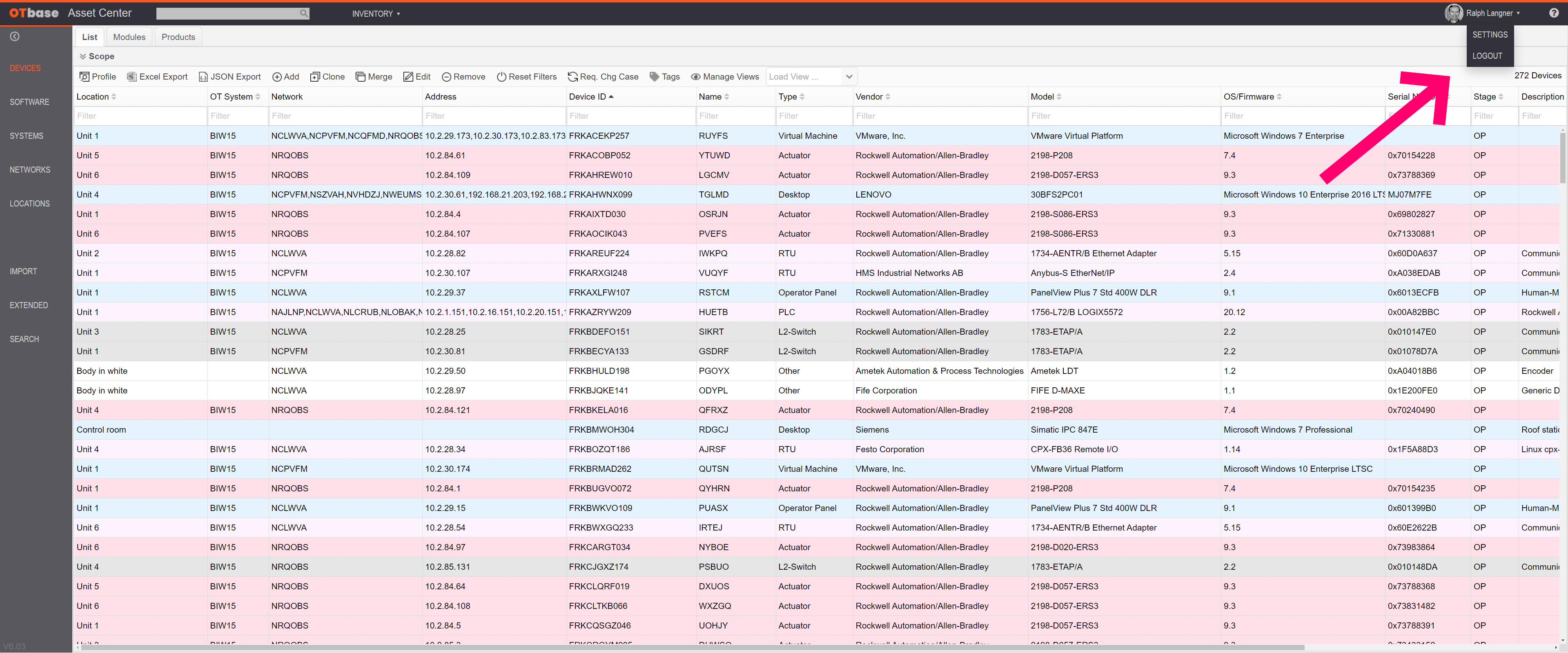 Auto log-off
OTbase Asset Center also features an inactivity timer that will log you off automatically after a certain period of no user input. The inactivity timer is configurable in the user management.